We are influencers and brand affiliates.  This post contains affiliate links, most which go to Amazon and are Geo-Affiliate links to nearest Amazon store.
What was the first thing you did when you got your first Mac? You created a user profile and accessed the App Store. Most people remember this as a great experience. There were so many apps to explore. So many games to play, photos to take, and productivity apps to make you more efficient.
But with time, you started exploring the store less and less. You got bored. The best apps require a lot of money. You haven't seen anything worth buying for a long time.
How about spicing things up a bit? Did you try Setapp yet? It's another store for Mac OS apps, which may recover your enthusiasm about trying new apps.
What's the Difference between Setapp and App Store?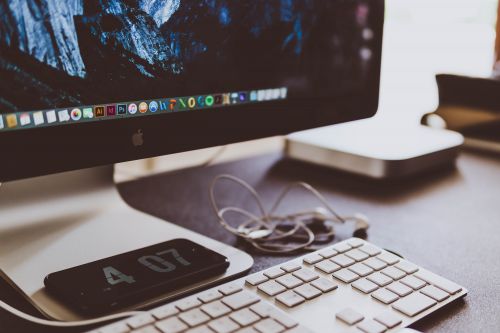 The price is the biggest difference.
The App Store for Mac established this principle from its beginnings: it allows the developers to set the price for their apps. You may get a free one, but you may also need to pay monthly fees or huge one-time payments for an awesome app.
Setapp apps are curated. The team of this service selects outstanding apps. You don't get a huge choice when compared to App Store. But you only pay monthly subscription of $9.99 + VAT and you get access to all apps with no extra charge.
Pros and Cons of the App Store
The number of apps you can access – that's the greatest advantage of the official App Store. For developers, it's the default platform where they launch their creations. So you get access to thousands of apps.
All apps are checked by testers and have to go through a verification process.
The huge number of apps may also be a disadvantage, though. You only need one productivity app. You'd had to go through several reviews to choose the right one. When you pay for it, you might realize it's not the best option for your needs.
The apps and updates don't always work well. Although human testers check the apps, they can't fully commit themselves to each app they review.
The price for a single Mac store app can get really high. Some costs hundreds of dollars. Free apps are cool, but they come with a catch: in-app charges for extra features.
Pros and Cons of Setapp
You don't have to pay for multiple apps until you figure out which one works for you. Setapp is founded on the content curation principle. They only offer the best apps of each category. The team examined the apps in detail. All offered Setapp apps are good.
You pay for membership in the store – $9.99 + VAT each month. That's a minimal fee, considering the fact that it gives you free access to all apps in the store. There are no in-app purchases. You can install any app you like and use its full version.
There's a 7-day trial period. It doesn't require your credit card. You can check out Setapp and its offer for free, and then decide if the monthly fee makes sense.
Setapp has strict policies for the developers. When someone is invited to feature their app on the platform, they face high expectations. They must keep the app updated and functional at all times.
The only con of Setapp is the number of apps available in the store. You don't get access to thousands of app. However, you only get the best apps from each category. So maybe the limited choice is a good thing, after all. You don't get stuck with an app that doesn't work.
App Store vs. Setapp – What Store Wins the Battle?
When we weigh out the pros and cons of each platform, Setapp is the clear winner. If you got bored of the App Store, the least you could do is benefit from the Setapp trial.
Setapp is more efficient because it only features apps that work. It's more affordable on the long run, too.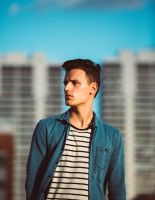 About the Author
James Dorian is a technical copywriter. He is a tech geek who knows a lot about modern apps that will make your work more productive. James reads tons of online blogs on technology, business, and ways to become a real pro in our modern world of innovations. Follow him on Twitter.
We are influencers and brand affiliates.  This post contains affiliate links, most which go to Amazon and are Geo-Affiliate links to nearest Amazon store.
This is the Dragon Blogger Guest Bloggers account for author's who want to submit articles and only have credit in the post instead of having to manage their own WordPress profile.