Intro
We are influencers and brand affiliates.  This post contains affiliate links, most which go to Amazon and are Geo-Affiliate links to nearest Amazon store.
One thing every computer needs is a case, well if you want it to look nice and function properly with airflow.  A good case has good cooling, enough space and compartments to suit everyone's needs.  Everyone now a days makes a case but it seems that many don't learn from their mistakes and keep building upon their prior mistakes without taking note on what the community, their customers say.
Today we will be taking a look at Fractal's Designs Define S2 Vision RGB.  This company touts working with the community, but do they really?  Do they really listen to what we have to say about their products?  We will find out here in my review of the Fractal Design Define S2 Vision RGB FD-CA-DEF-S2V-RGB-BKO-TGD.
Let's go over the features and specifications first, then we can take a look at the case and dive deep into it.
Features and Specifications
Motherboard Support: ATX, Micro ATX, Mini ITX and eATX (up to 285mm wide)
Case Dimensions: Length: 543mm, Width: 233mm, Height: 465mm
Dark Tinted Tempered Glass Left, right, Top and Front Panel

Top converts between TG Cover and Filtered ventilation

7 Expansion Slots

+2 Vertical Slots (Support for Flex VRC-25 sold Separately)

Front Connections

1 x USB 3.1 Gen 2 Type-C
2 x USB 3.0
2 x USB 2.0
1 x 3.5mm Headphone Jack
1 x 3.5mm Microphone Jack

Drive Bays:

3 x Universal 3.5"/2.5 drive mounts
2 x 2.5" (Behind motherboard Tray)

Includes 2 Velcro Strips
Cable Routing Grommets
23mm of cable routing space
Fan Mount Locations and Sizes
Up to 9 Total Fan Mounts
Front: 3 x 120mm or 140mm
Top: 3 x 120mm or 3 x 140
Rear: 1 x 120mm or 140mm (140mm Fractal Design Prisma AL-14 ARGB PWM Fan included)
Bottom: 2 x 120mm or 140mm
Includes Prisma AR-4020 ARGB magnetic LED strips
Adjustable R1 RGB controller included compatible with Asus Aura, gigabyte Fusion, MSI Mystic Light and Asrock Polychrome
Radiator Support
Front: 120, 140, 240, 280, 360mm
Top: 120, 140, 240, 280mm, 360mm max 35mm MB Component height
Rear: 120mm
Bottom: 120, 140, 240, 280mm
Nylon Mesh Easy Clean Filters with 2 times the airflow vs plastic filters

Bottom Filter with full PSU coverage
Convenient Front Filter Access
Top Panel (if you chose the Filtered vs TG cover)

Max CPU Cooler Height: 185mm (6.89-inches)
GPU Support: Up to 440mm
PSU max Length: 300mm
Nexus 9P fan hub controls up to nine PWM devices
Dedicated Fill Port
Adjustable pump/reservoir brackets
Ventilated PSU shroud with removable front cover and additional pump/reservoir/SSD mounting positions
33 x Vibration damped 3.5 HDD mounts
Included 3way SATA power extension cables
High-Density Industrial noise dampening on the side, top and front panels
Cable Routing Space: 23mm (1 inch between motherboard tray and side panel)
Wow, a ton of features and options here, but how does it look?
Let's check out the unboxing.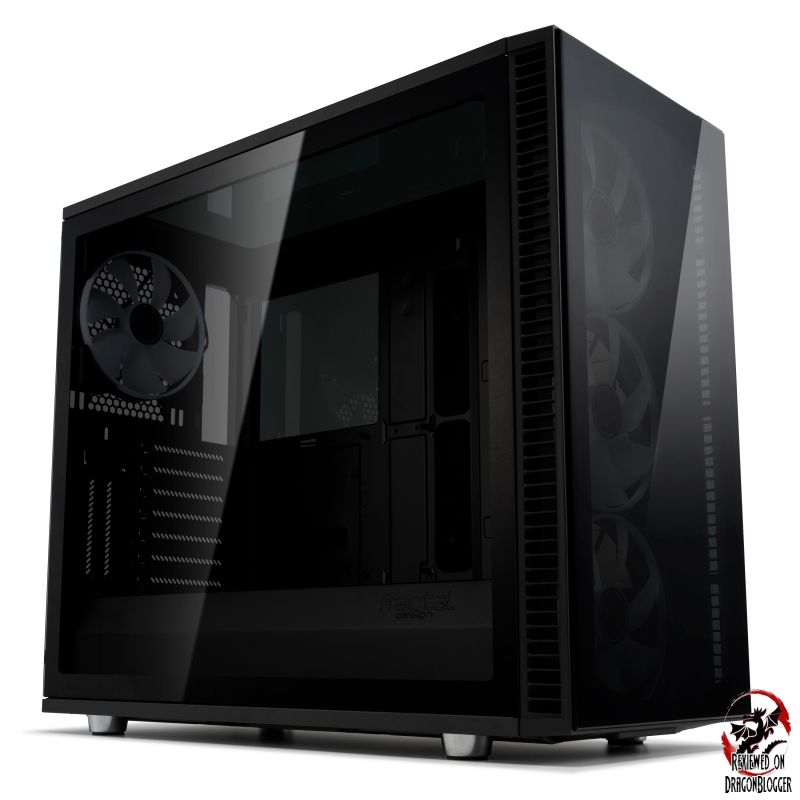 With that out of the way, let's take a look at what comes in the box of the Fractal Design Define S2 Vision RGB.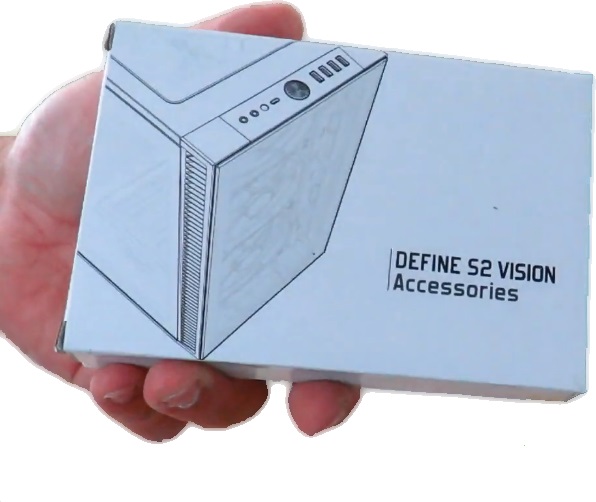 Inside of the top panel box, is this little white box that contains a bunch of accessories, let's go through them.
Here is what we will be going over since black and white images don't tell the entire story: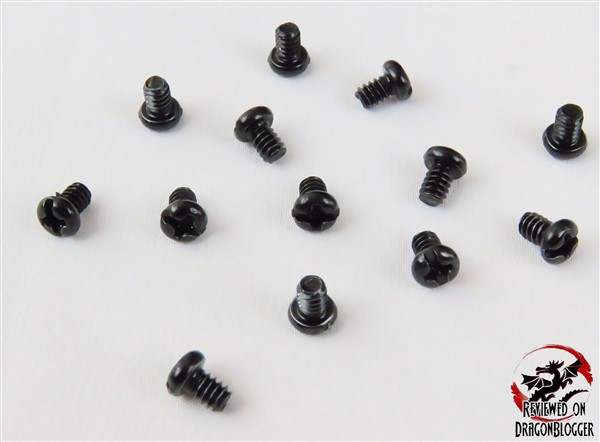 13 x Motherboard screws and reservoir screws.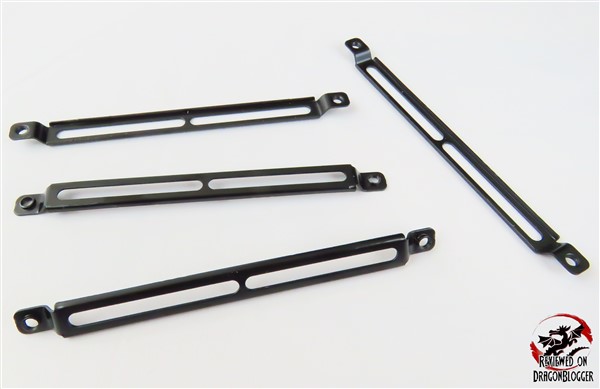 4 x reservoir brackets.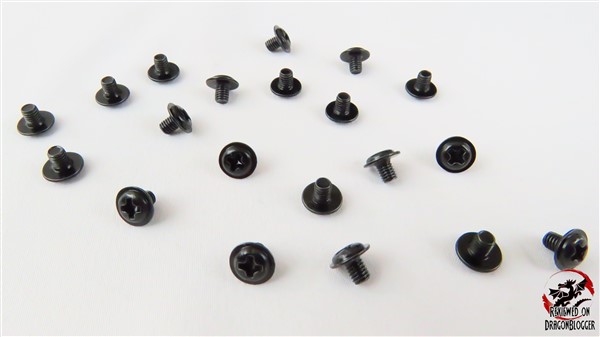 20 x HDD Screws.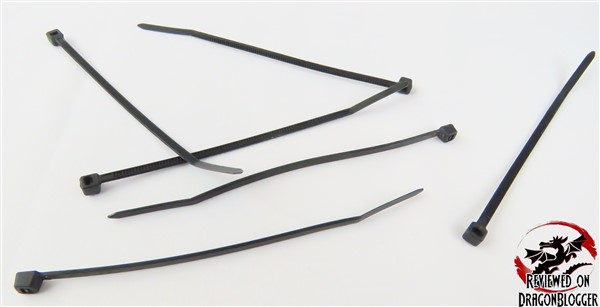 4 x zip ties, they call them cable ties.  These are the thinner ones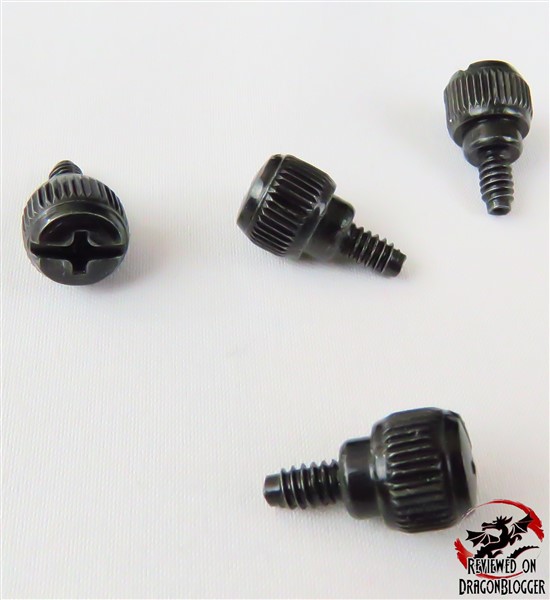 4 x side panel screws or thumb screws, but you don't need them and we will get into this in a bit.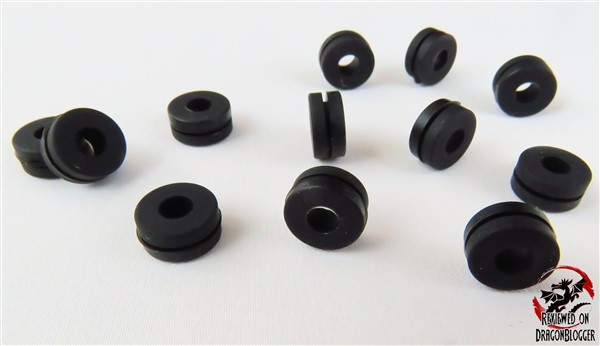 12 x HDD dampeners, because if you have or had hard drives, the mechanical ones, you know they can get loud.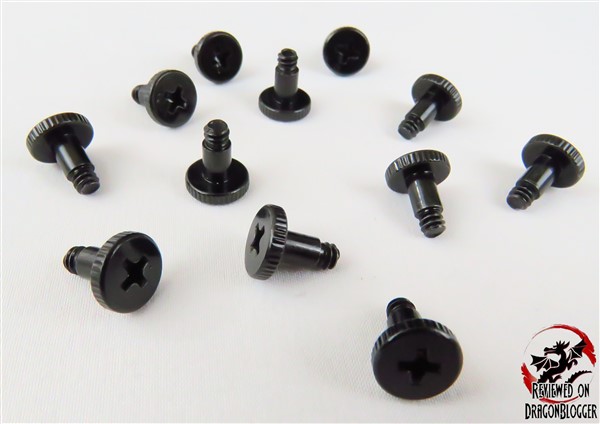 12 x SSD screws.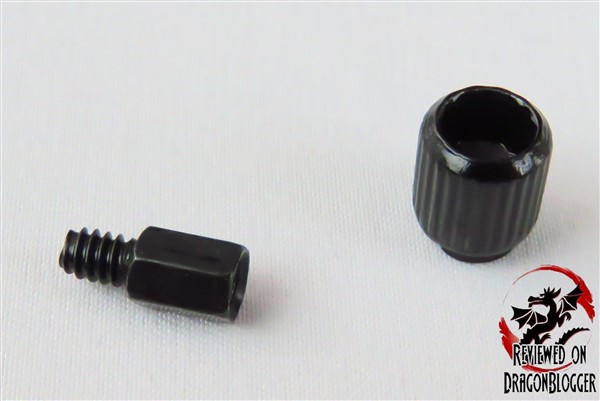 A match made in heaven here too, a motherboard stand-off on the left and on the right and a stand-off tool.  The stand-off tool, while not new, is one of the best tools to have.  It comes in very handy and I use it in the build video you will see a little later in the review.  It is used to help screw in the stand-off onto your motherboard tray.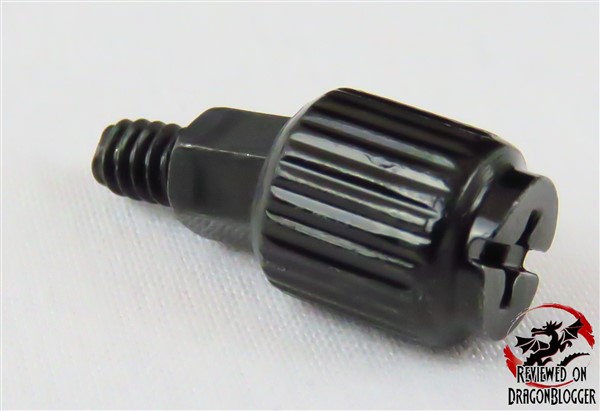 Just a pic of the stand off screw in the stand-off tool.  You can see on the other side that it is fitted for a Philips head screw driver.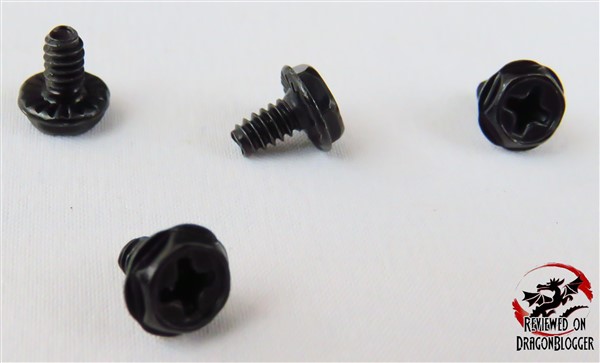 4 x power supply screws.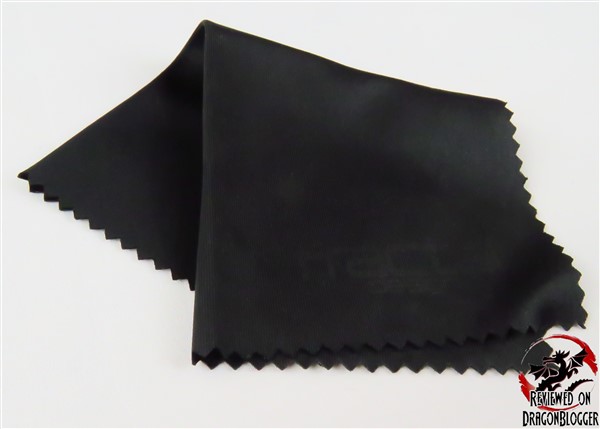 A Fractal Design branded cloth to wipe down your case to make it look nice and pretty after a build.  It's sexy I know and it will help keep your case nice and sexy too.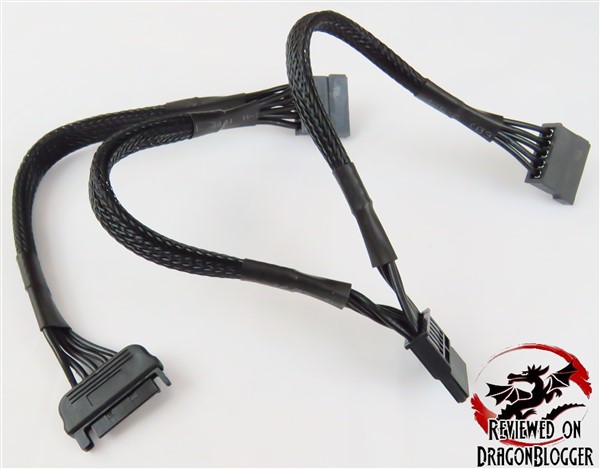 SATA cable extenders, of which they call just plain SATA cables.  These come in handy for many things.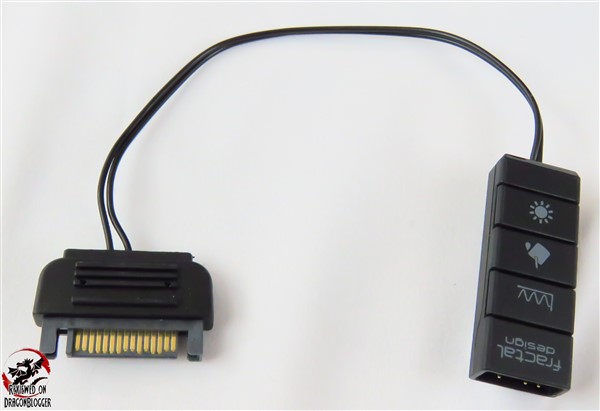 They call this little guy, an Adjust R1 and this is great.  I will get into this a little later on in the review.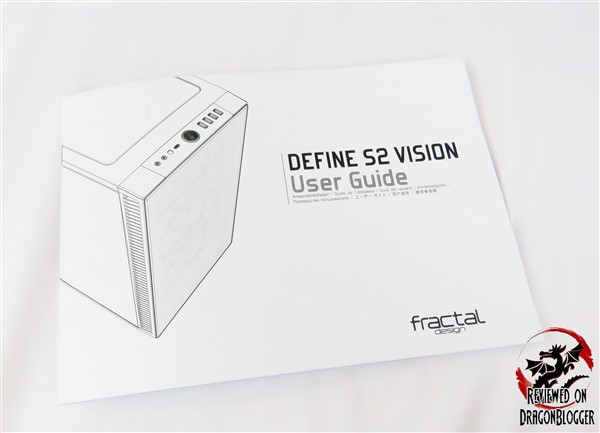 A Define S2 Vision Users Guide, but everything inside of it we will cover here, so I got you covered.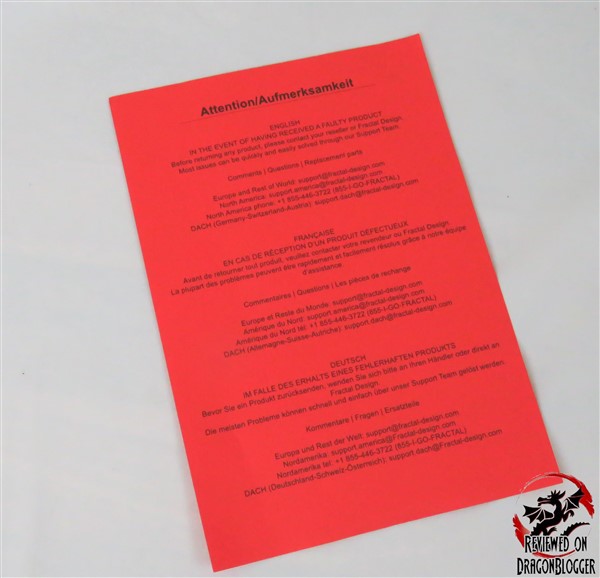 Last but not least, the Attention sheet that discusses what you should do in the event that there is an issue with something in the box.
So that is all that is included, though I know it's a lot of things, now we need to go over the case itself.  Let's do that now in my next chapter Case Layout and Details.
Continue to: Case Layout and Details
We are influencers and brand affiliates.  This post contains affiliate links, most which go to Amazon and are Geo-Affiliate links to nearest Amazon store.
I have spent many years in the PC boutique name space as Product Development Engineer for Alienware and later Dell through Alienware's acquisition and finally Velocity Micro. During these years I spent my time developing new configurations, products and technologies with companies such as AMD, Asus, Intel, Microsoft, NVIDIA and more. The Arts, Gaming, New & Old technologies drive my interests and passion. Now as my day job, I am an IT Manager but doing reviews on my time and my dime.