We are influencers and brand affiliates.  This post contains affiliate links, most which go to Amazon and are Geo-Affiliate links to nearest Amazon store.
In 2015, Apple Watch came out in the market. It was the first time when Apple Company has penetrated the wearable industry. The issue with Apple watch back then was that there was no interface that could be used as a basis for the production of this wearable. Its difficulty had been evident because of the challenge of the company to create an intuitive and user-friendly product like the other product categories such as iPhone and iPad being run by iOS. Meeting the levels of success of the other popular Apple products was the real challenge.
But through the years, Apple has been able to make this wearable a successful one. The company has developed a new design language. And it has become the main reason why there are many iOS mockups for apple watch available today on the web. One of the companies that create impressive Apple PSD mockups is Ramotion. You can check their website for the available mockup files and templates.
After several years since 2015, Apple watch has reached a certain height of success. The company created user-friendly control methods such as:
Sensitive touchscreen
Dial and button
Voice control
Furthermore, the users of Apple mockups can integrate third-party apps. This particular wearable is rich of secret potentials and features which the users can fully enjoy. This blog will help you understand the full potentiality of an Apple Watch. It is best for you to understand how this product may work for your benefits. To have an optimal positive experience, make sure that you regularly update your watchOS software. And see to it that you read and understand the buying guide that is part of the package when you buy it. That guide explains important things like how to set it up and more.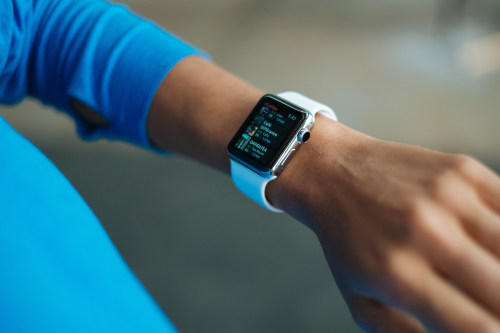 5 Top Things You Can Do with Apple Watch Mockup
There are 5 things you can possibly do with your Apple Watch. If you want a mockup version, you can consult Ramotion and they have available files you can use to create an Apple watch mockup.
Use for Navigation
During the first time when the users started using this wearable, they wanted to have a Home button like that of an iPad and iPhone. And Apple responded by making Digital Crown available as a home button. Using this home button is the same with using the one found in an iPhone. In terms of multi-tasking, it is possible with the Digital Crown.
One important feature with Digital Crown is you just have to double-tap it if you want to go back to the last app you open. Once you're done with a particular app, you can shift back to the first application by just following this step. This feature is surely great as it intensifies the user-friendliness of the app.
The Home Button Can Open Various Apps
The navigational home button is very friendly around your wrist. Opening any apps is possible anytime by just using the home menu. Do you want to open your favorite application? Just tap the app's icon. Although there are users who said that it is inaccurate to tap an app's icon, but there are also users who find it a very interesting feature.
Have you experienced that your home screen was crowded with so many apps and you're confused how to run a particular app? You can use the Digital Crown to zoom out and by this, you can easily look for the app you want to open. After locating the app you want to open, zoom it in, tap it, and it can then finally open.
Walkie-Talkie Feature
The watchOS 5 update included this feature. A lot of users love it. For them, it is a practical feature that really makes this app beneficial to the users. What you can do with this feature is to list down people you want to communicate regularly. And by using this Walkie-Talkie feature, you can talk to anybody based on the list anytime you want. Another amazing feature is that you can add more people to talk to by tapping the plus sign.
The main interface screen has the yellow contact icons which you have to tap in order for you to talk to your contact. There is only a one-off requirement which must be complied by your friend and by complying with you'll be permitted to talk.
The steps are simple:
To talk, just hold down the TALK button.
To listen, just let go the TALK button.
No Problem about Running Out of Data
The Apple Watch Series 3 and 4 are the cellular-equipped version. If your main concern is the data limit, it is not a problem with this version. Why? The data usage can easily be tracked down. You can simply do it by having an EE account online and log into it. If you're a mobile device user, you can use "My EE app" which has a section for the watch and another one for the phone.
Take note that there are a lot of apps that can offer different methods to track down and limit the usage of Internet data. If you're going to use third-party apps, make sure that you get the options you truly like.
Easy to Keep Tabs on Control Centre
The Control Centre of your Apple Watch is very helpful. There can you see the life of your battery and the percentage shown about the power reserve.
You can also have the following features:
Airplane mode
Cinema mode
Silent mode
Do Not Disturb mode
Torch
Ping button
AirPlay button
With the top 5 things you can do with your Apple Watch, it can be a practical way too if you will look for free mockups. Meanwhile, if you want a way to save money on a 40mm stainless steel Apple Watch Series 5, read this.
We are influencers and brand affiliates.  This post contains affiliate links, most which go to Amazon and are Geo-Affiliate links to nearest Amazon store.
I am interested in all things technology, especially automation, robotics and tech that helps change how society will live in the future.