We are influencers and brand affiliates.  This post contains affiliate links, most which go to Amazon and are Geo-Affiliate links to nearest Amazon store.
I have been using PCs for over 10 years, and Tune Up Utilities for over 6 years now. Having extensively used the computers (4 till now apart from shared computers) I am aware of almost all problems you can encounter while using a PC. Let's take a look at the typical problems and requirements you start facing once you have used a computer for months or years.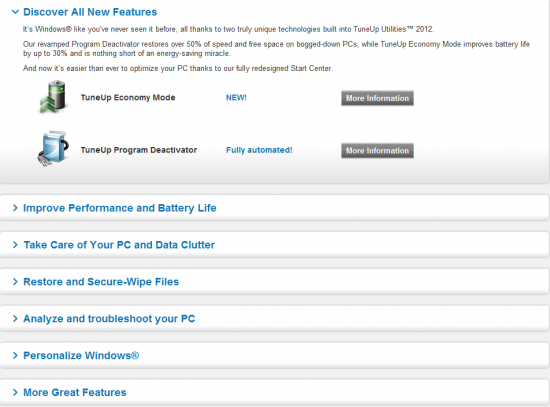 Use Tune Up Utilities to Fix
Registry Errors – The Registry entries of a PC are links or paths from one file to another which enable programs to share and utilize resources on the computer. When you install/uninstall programs and delete or move files from one location to another, these old registry entries become obsolete and thus lead to errors and slowing down of your PC. These errors are created and need to be rectified on a daily basis.
Start-Up Errors – Certain files needed by Windows to start-up or boot your computer need to be optimized from time to time when you make changes to programs/services on your computer. The old cache needs to be deleted and start-up time minimized. Would you rather wait 10 minutes to be able to use your PC or do something about it?
Fragmentation Errors – Files which are regularly used by one or more programs tend to get copied to multiple locations, thus leading to wastage of disk space. Over a period of months or years, this will slow down your PC considerably apart from using up valuable disk space. Windows has an in-built deframentation utility, but it needs to be run from time to time. Moreover, you can't defragment multiple drives on the disk simultneously or in a sequence using the Windows utility.
Poor Network Connectivity – By default, most web browsers have network connection settings which reduce the performance of your computer in uploading/downloading data from the internet. Some of these settings are the number of connections, cache-recovery, security settings etc. In order to make your PC utilize the maximum connection speed available, these settings need to be optimized.
Processor, RAM and Graphics performance – When you install Windows on a PC, the resource utilization is not optimized for your specific requirements. Depending on what you do with it, you can make your activity more efficient by tuning up the settings for specific tasks like media playback, running resource-intensive programs like Games and Photoshop and Web-browsing.
Maximizing Battery Life – In case you are using a portable PC – Laptop or Netbook – battery life is an important consideration. Suppose you are giving a presentation in front an important audience, wouldn't it be better if you did not run out of battery too soon? By optimizing the PC settings like screen brightness and processor utilization, you can actually double the time for which you can use your portable PC's battery!
Unused programs and Windows Services – Whether it is the rush of installing a recommended game or media player, the short-term need of installing a particular software product or the unavoidable clutter of a pre-installed PC, there must be at least one program on your PC which you haven't used for the past month or more. These programs take up valuable disk space on your computer which serving absolutely no purpose. If you have the setup files, you can just go ahead and uninstall the programs! Doing this manually would take up a lot of time and effort.
Restoring and Shredding files – You might lose data on a portable disk or even your PC's hard disk from time to time due to viral infections or simply by mistakenly deleting the files. Thus, having a way to restore those files would be a great thing! Moreover, sometimes you might need to completely erase certain important files to prevent their falling into wrong hands, especially if it is your work computer.
Speeding up Programs – There are certain software programs all of us use regularly, and it would be simply great if those specific programs could be made faster to start up and use!
Apart from these, there are several other tasks you would need to carry out from time to time. Having a program like Tune Up Utilities automates these tasks and lets you focus on using the PC!
Let's take a look at some awards and user reviews from the Tune Up Utilities website.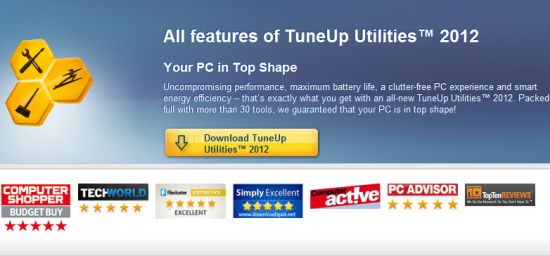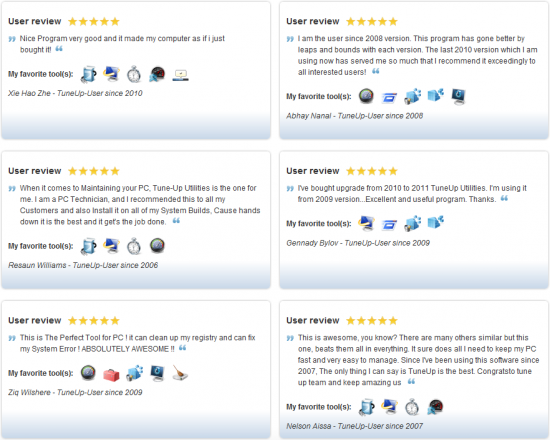 [easyazon_block asin="B004H43TFS"]
We are influencers and brand affiliates.  This post contains affiliate links, most which go to Amazon and are Geo-Affiliate links to nearest Amazon store.
I'm a Generalist Researcher working on a Theory of Reality, Horticulturist, Blogger, Natural Systems Analyst and Amateur Architect