Having clean space around you is one of the best things you could do. Indoor air pollution is a huge problem for a lot of people, whether it's at home or in their office. Having a good filter that can help purify the air around you can not only make you healthier but also happier and more productive. The AZEUS air purifier cleans a wide variety of things out of your air such as dust, pollutants, and allergens. Overall, it works great and has a wide variety of cleaning options. My space is not large and I'm also a huge fan of the fact that it lets you know exactly the quality of your air at any given moment. We'll dive into all the things you need to know about it if you're considering getting an air filter for your space.
Setting up the AZEUS air purifier
The AZEUS air purifier is incredibly easy to set up. Once you take it out of the box, you take off the front panel to get to the air filter. There's a plastic cover over the filter to keep it clean so when you start to use it, it's new. Be sure to do this step or else your air purifier is going to have some trouble due to having the airflow stopped by the bag. Once you do that, you simply plug it in and turn it on to get it working. On top, there are touch buttons that include: an on/off button, timer, fan speed, and turning the ionizer on and off.
What the AZEUS air purifier cleans
The AZEUS air purifier is certified with California's safety standards for indoor cleaning devices. That makes sure it is following some of the strictest standards for how it should work and what it needs to clean. If you have problems with allergies, indoor pollutants, dust, etc., this purifier will catch them in the HEPA filter. It will also put out negative ions that can clear the air of pollen, dust, pet dander, mold spores, bacteria, and viruses. I don't have any testing methods to check whether those are being cleaned out, but I do know that I breathe easier when I use it.
Overall use of the AZEUS air purifier
The size of the air purifier is great for not taking up a ton of room in your space. It takes about 12 minutes for the AZEUS air purifier to clean between 380 and 540 sq. ft. of space, so depending on if you have more or less space, it will take more or less time. There were a few days where I waited a bit between vacuuming just to see if it would sense it. (I have dogs and family over for the holidays, so everything gets dirty real quick.) Right away, it turned green around the top rim which means that the air quality is not good. Within about 10 minutes it turned blue, meaning the air is clean again. If you run it for an hour, it can clean all the air 5 times, giving you clean, fresh, breathable air. There is also a remote control so you can operate all of these options from a distance, which is so nice to have.
Fan modes and timer
There are a few options when it comes to the fan's timer: you can run it for 1 hour, 2 hours, 4 hours, or 8 hours. For the fan speeds, you can choose between low, medium, high, or sleep mode. Sleep mode only uses 19W to run and is incredibly quiet. I'm a light sleeper so if a fan is even slightly too loud it will keep me up. Thankfully, this air purifier is so quiet it didn't even disturb my sleep. The lights also darken on sleep mode so you don't have a big, bright machine lighting up your entire room, which is a huge perk if you only have a small space. Blue lights mean your air is clean, green is moderate, and red is unhealthy.
Unboxing video
How it purifies the air
The AZEUS air purifier uses a six-step process to clean the air in the space: a pre-filter, through the HEPA filter, activated carbon filter/Formaldehyde adsorption particles, use of negative ions, anti-bacterial treatment, and then the final step of a UV-C light sterilizer. The HEPA filter can catch 99% of particles down to 0.3 microns and 95% of particles down to 0.003 microns.
The California Air Resources Board gave it these safety certifications:
100% Safe for household use, Certified by California Air Resources Board
ETL Certification
FCC Certification
CE Certification
Features:
Can clean 380 sq. ft. in 12 minutes
Cleans dust, pollutants, and allergens
Sleep mode
Timer and fan speed options
Sleek design so it's not an eyesore in your space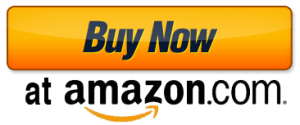 Disclaimer: I received this product at a discount for the purposes of testing it and reviewing it. All opinions expressed are truthful and 100% my own.
[P_REVIEW post_id=1089881 visual='full']
Jackie is a writer out of Denver, Colorado with a never-ending passion for good TV shows, gadgets, and old-school video games.
Compensation Area of Interest I've been writing articles online for over 8 years, but I'd like to start getting into the review world. I love, love, love TV shows and gadgets.