So I have reviewed standard LED bulbs before but not E12 LED bulbs which are candelabra bulbs usually found in bedside lamps or chandelier lights.  BAILIDA wanted to see if I was willing to review a pack and they make this type of LED Candelabra bulb in both 3000K and 6000K color temperatures with a brightness of 330 lumens.  The bulbs are actually much smaller than a typical candelabra bulb.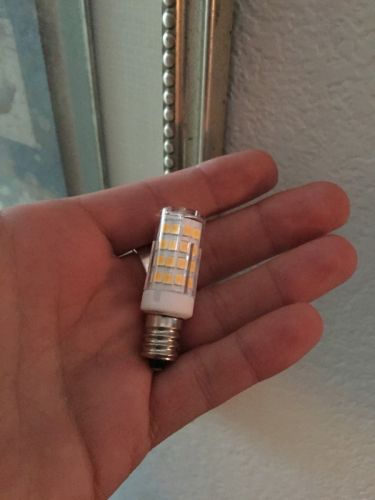 This tiny bulb is about 1/2 the height and so much thinner than the candelabra E12 bulbs I was using before it, though it looks like a bright small C battery.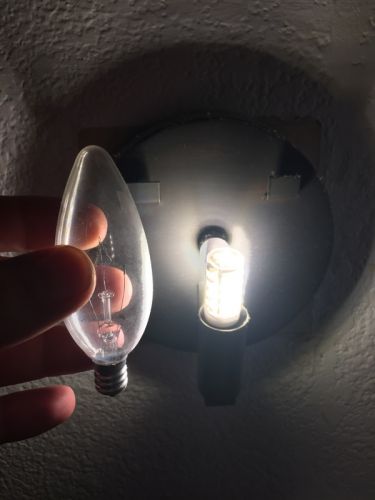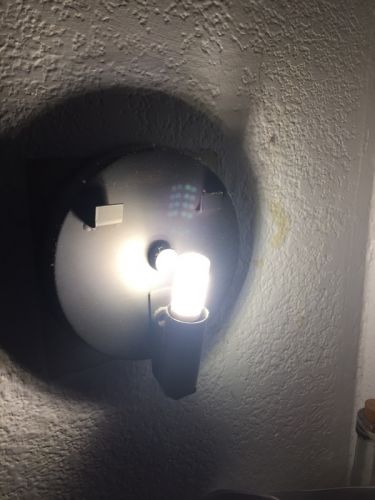 Here you can see just how bright the bulb is, and painful to look at directly with your eyes making it not ideal for lamps that are at eye level unless you have a shade to cover it.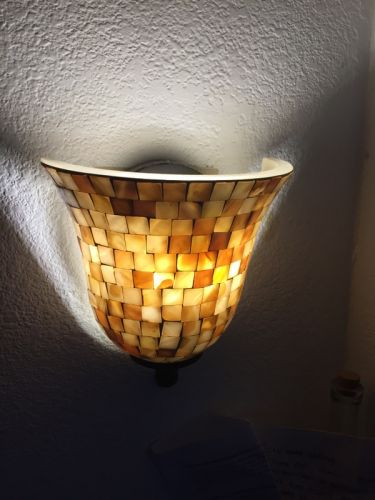 There, you can see the bulb is much better when covered with a stained glass hood.  It still provides a tremendous amount of light for a bulb of this size.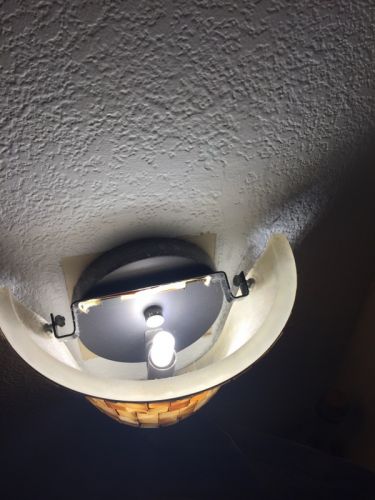 So my only issue with the bulb is that the bulb is too bright to be open and exposed, the bulb itself has no cosmetic appeal either and is too ugly to be used without it being covered by some sort of ceramic or stained glass fixture.