While most of you have probably heard of Android TV boxes, which are little boxes running Android that give you most Android features projected to your living room TV, you may not have realized that for Windows lovers and users you can get a Windows Mini PC or Windows TV Box.  This is essentially a "tablet version" of windows in a very tiny shell that is designed to plug into your home entertainment system and give you all the benefits of a Windows Media experience on your standard HDMI input TV.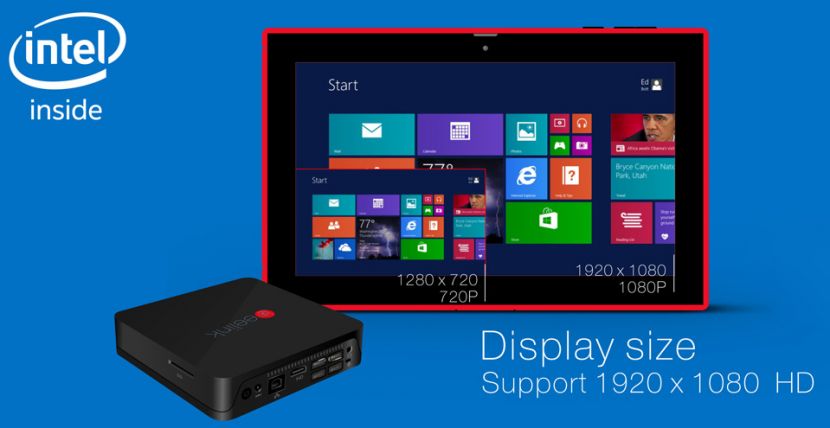 The Beelink M808 comes equipped with the Intel Z3735F CPU has 2GB of RAM and 16GB eMMC Flash. It supports 10/100 Ethernet or Wireless A/G/N as well as has Bluetooth 4.0 support.  It runs full Windows 8.1 and has integrated Intel HD Graphics.
This is a tiny PC that lets you run movies, media and more from your living room PC.  You also have full web browsing access via whichever browser you prefer, it can download and install any Windows apps that fit within the reasonably sized storage space.  But you can add an SD card to add 32GB of additional storage which Windows treats like an additional drive.

With full Bluetooth support you get to use a full keyboard, mouse, game and browse the internet right from the Beelink M808 TV box.  It even has an OTG USB port which allows you to use standard USB devices such as web cams, microphones and external hard drives too!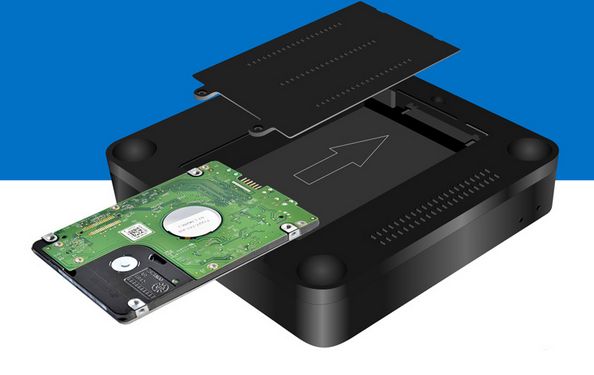 It also claims to feature a DIY Hard Disk Slot, which means you do get to change out and add a drive for increased storage, so you have options here with this mini Windows PC.
At $90.99 over at Gearbest.com with free shipping this gives you a lot more features and functionality than a similarly priced Roku for example, instead of a media only device you get a full "tablet power equiv" version of Windows 8.1 which gives you a lot more options.  Say your family needs a 2nd but smaller Windows device, this makes a great option.  It is also extremely portable and you simply plug it in and into any HDMI TV and you are taking a PC with you in an extremely small form factor.
In the mood for an micro PC that you can use for your living room TV or bedroom TV?  The Beelink M808 may be exactly what you are looking for if you prefer Windows to Android.