Sometimes you don't have the right ports on your laptop and other times you simply don't want to have to keep digging under your desk and getting to the rear of your PC case to plugin those 3.5mm headphones or a 3.5mm headset.  This is where the Megadream External Hi-Fi USB Stereo Sound Card may benefit you most, this is a self contained USB sound card that sports both USB and 3.5mm audio jacks so that you can plug any headset or headphones into your Megadream USB Sound Card and have it work by the sound card plugging into a single USB port.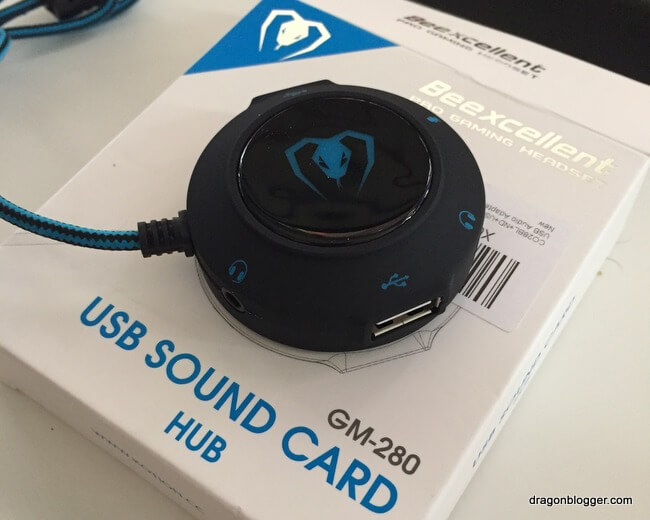 The USB Sound Card Hub by Beexcellent comes with a long USB cord so that you can easily run it behind your desk and to the back of your PC case, so the HUB can sit on your desk and be your primary input for sound devices.  The USB Sound card has a 3.5mm jack for a gaming headset (single port), plus a pair of 3.5mm jacks for headsets that support both separate mic/audio lines, or use the audio input for a headphone with no microphone.  You also get 2 USB ports as well, so you can actually run USB microphones or USB headsets through the GM-280 USB Sound Card Hub as well.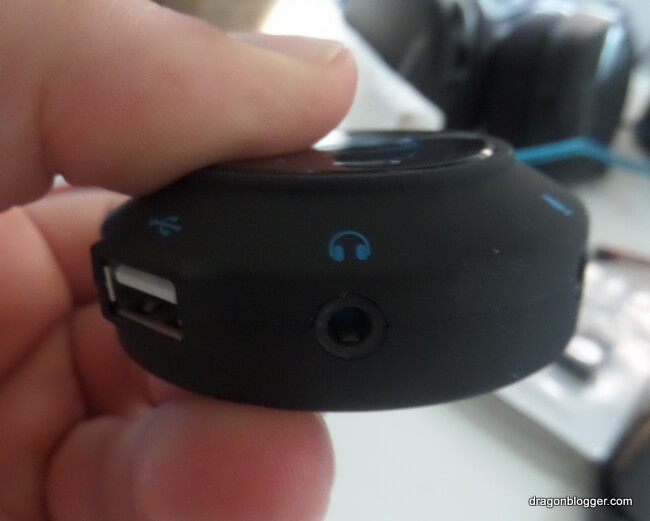 All ports are easily accessible and laid out around the ring of the USB Sound Card hub.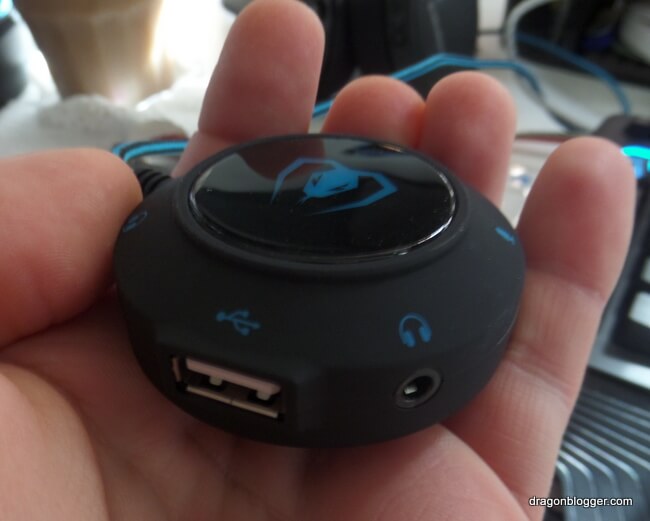 During tests with 3 gaming headsets I found that the USB Sound Card hub did have some limits on microphone volume and wasn't able to let the mic volume be set as loud as when I had some headsets plugged in to my PC USB port manually. I really only found issues with the Hyper X Cloud 2, where the USB Sound Card Hub didn't seem too compatible as both volume and sound were dramatically lower when plugged into the USB Sound Card.  However, with the SADES SA-810 Headset that I am also working on reviewing I noticed no perceptable audio or mic volume issues with the sound card compared to plugged into my laptop standard.
I do recommend you plug the USB Soundcard from Beexcellent directly into a USB port on your computer and not run it through a USB Hub to avoid any additional signal loss that may occur.  But if you are tired of getting headsets that don't come with an adapter and don't fit your 3.5mm port configuration on your computer, or you simply don't want to have to plug and unplug headsets into your PC case, then the Beexcellent USB Sound Card is a good option.  I think it could have used a bass boost button or a mic boost button however that could amplify the DB of the mic, this would be a great option to give a little extra kick to whatever headset you had plugged into it.
Here is the video review of the Megadream USB Sound Card
Disclaimer: Megadream send me the Beexcellent USB Sound Card Hub to review, all opinions are 100% mine and mine alone.