We are influencers and brand affiliates.  This post contains affiliate links, most which go to Amazon and are Geo-Affiliate links to nearest Amazon store.
With summer coming everyone's looking for that next action camera to take with them on vacation. Well, a few weeks back my friends over at Wimius sent me their new 4K L1 action camera. This is a Wi-Fi enabled camera. I will get more into the Wi-Fi piece in a few. First, let take a look at the package and what comes in it.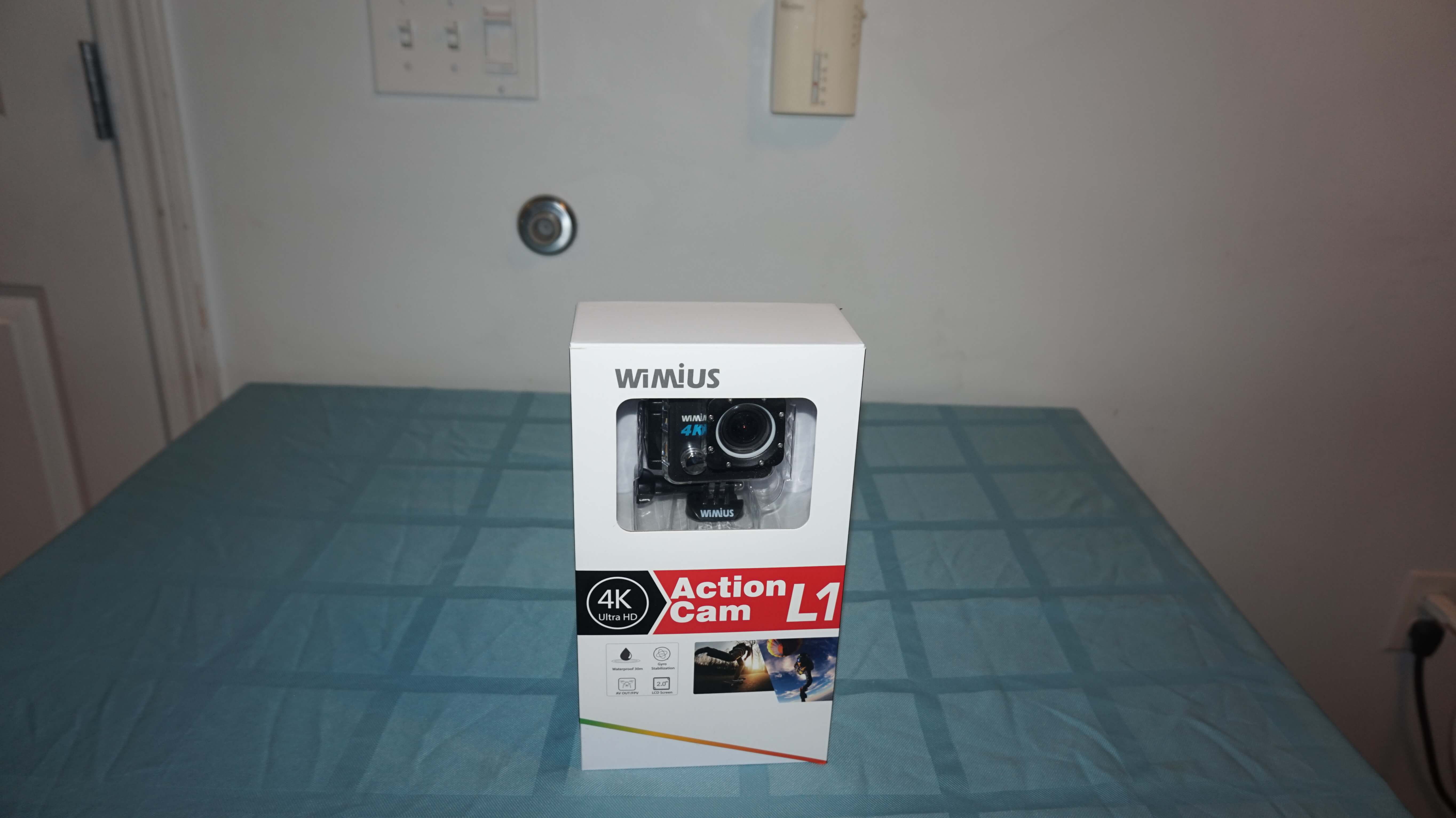 In the photo, you can see it comes with a case that happens to be waterproof, a tripod stand, helmet base, frame mount, switch brackets, ribbon ties, vertical mounts, two 1000mAH batteries, a carrying case, and the camera itself of course. This is a nice amount of items to come included. What the package does not tell you is that it comes with some 3m adhesive tabs. It also comes with metal wire and a charging cable. You get a user manual and cleaning cloth as well.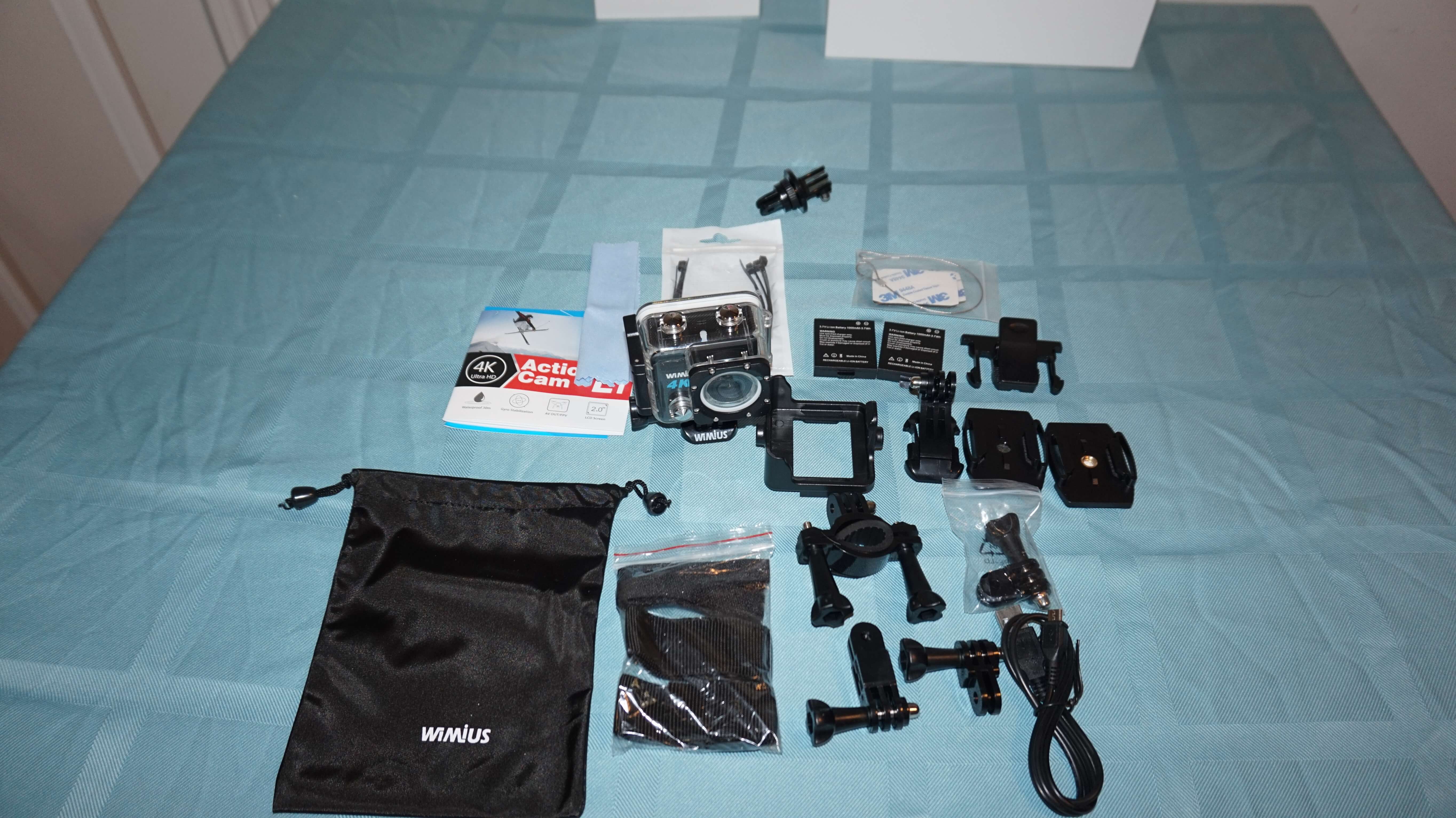 This is a very complete kit. It comes with everything you could need to hook it up except one piece, that piece is a car window mount. You can grab one of those from almost anywhere for around 6 or 7 dollars.
Let me show you that piece now.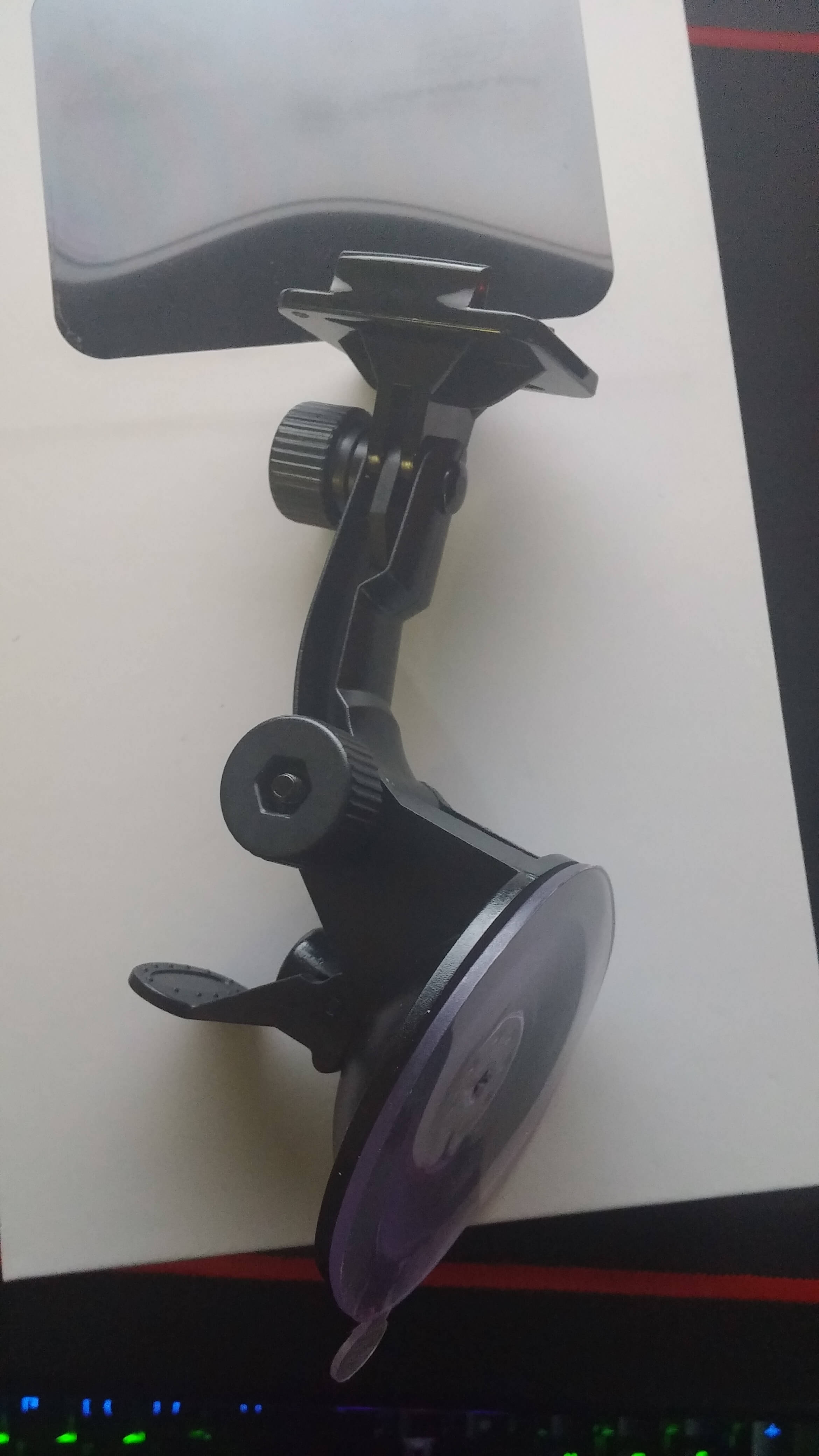 Check Out My Unboxing And Software Walkthrough Here!
Specs from Their Site!
Video Recording:
Video Resolution: 4K
Time Lapse: 1S/2S/5S/10S/30S/60S
Loop Recording:3min/5min/10min
Slow Motion:720P@120FPS/VGA@240fps
Compression Format: H.264
Video Format: MP4
Photo Shooting:
Photo:20M/16M/14M/12M/10M/8M/5M
Shooting Mode: Single/Self-Timer(2S/5S/10S/20S)
Burst Mode:3 photos/5 photos/10 photos
Other Specifications:
LCD:2.0LTPS
LENS:170 degrees A + high-resolution Wide Angle lens
Memory Micro SD: simplifiedUP TO 32GB(sd card not include)
Anti-Shaking: Yes
Support FPV(USB AV-OUT)
Battery:1000mAh(2 pcs)
Light source frequency: Auto/50Hz/60Hz
USB: USB2.0
Power:5V 1A
Video Time:1080P/90min
Charge Time: About 2 hours
System Windows XP/Vista or Above/Win7/Mac os
Language:English/German/French/Spanish/Italian/Simplified Chinese/Japanese/Russian
The camera itself is nice and small. Black in color with a see through waterproof case. This camera does seem to be narrower than the GoPro cameras. The lens itself sticks out farther than most GoPro cameras. Let me show you the camera, case, and the lens. This will give you a glimpse of the size.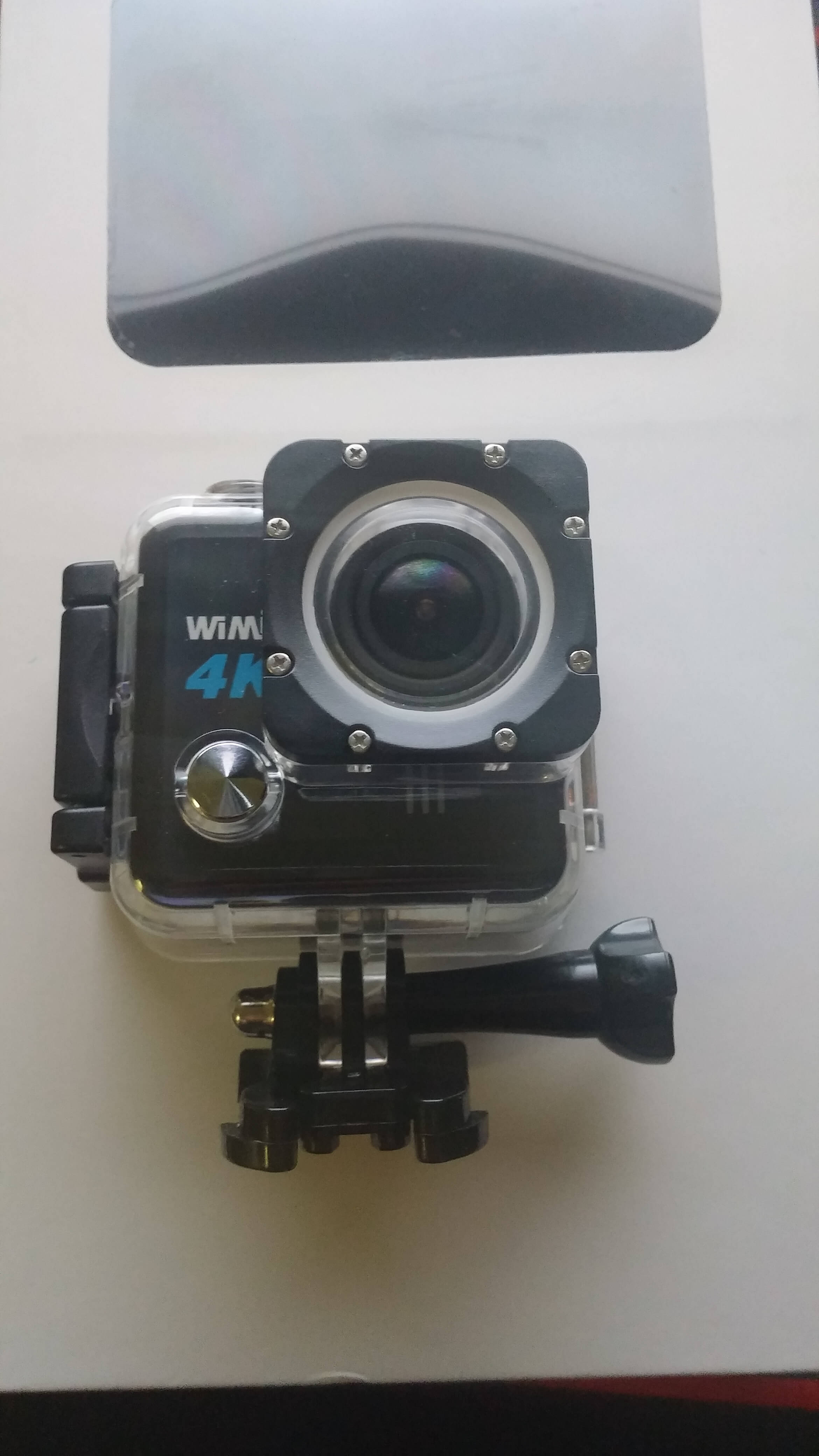 A picture of the camera with the case on and lens.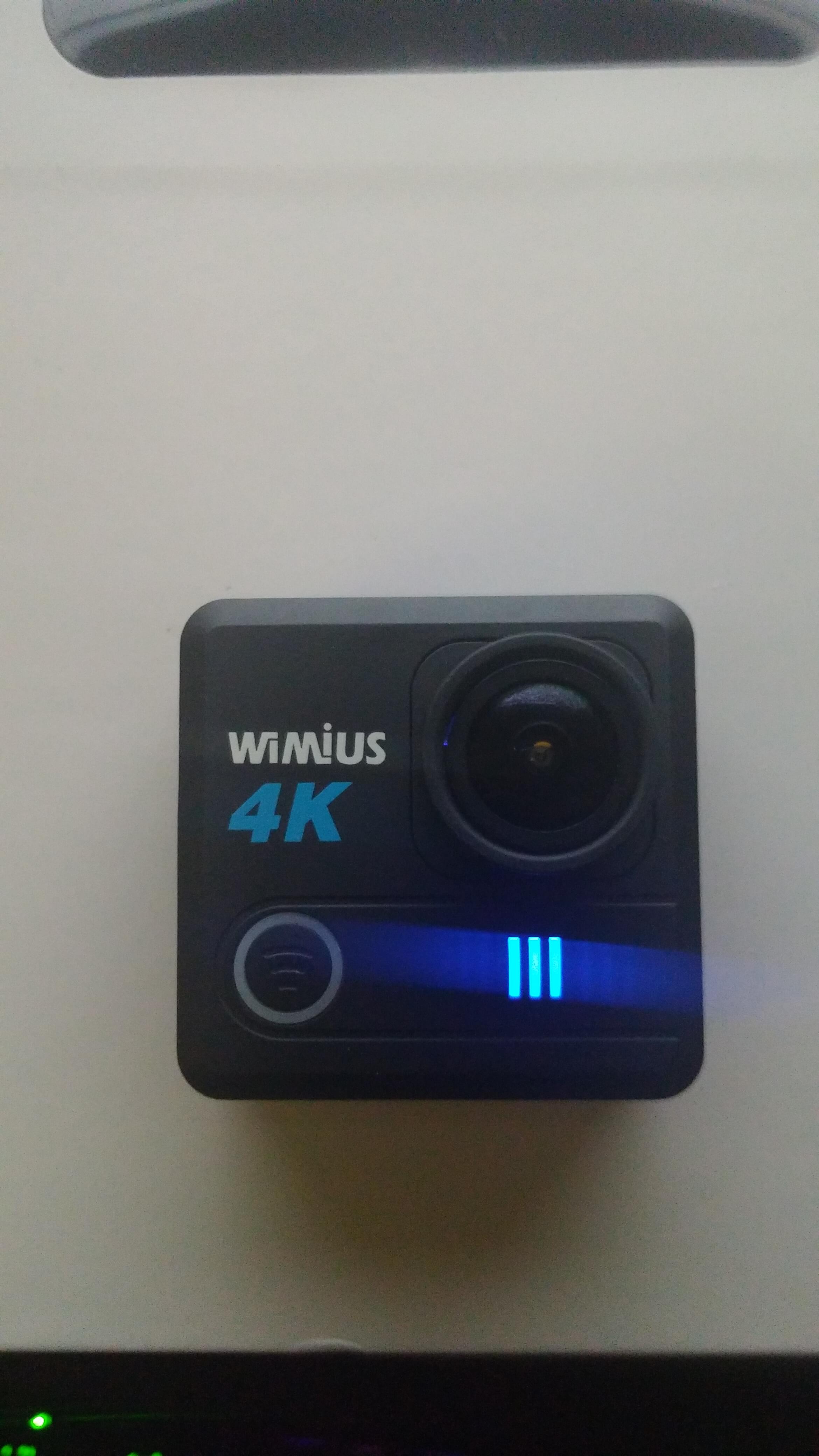 A picture of the camera on it's own.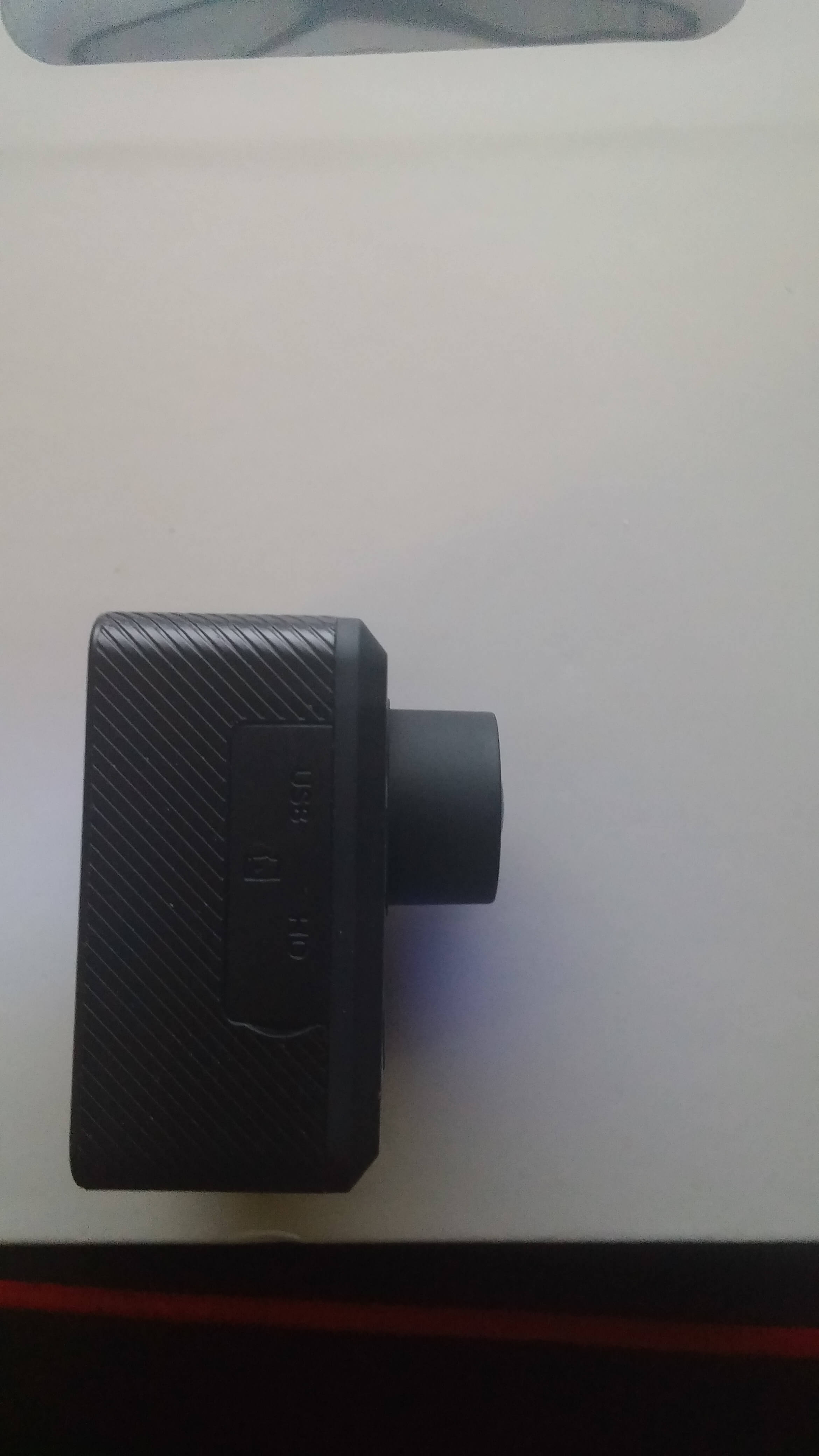 and a pic of the side of the camera.  You will notice that there is a rubber tab there, let's see what's behind that.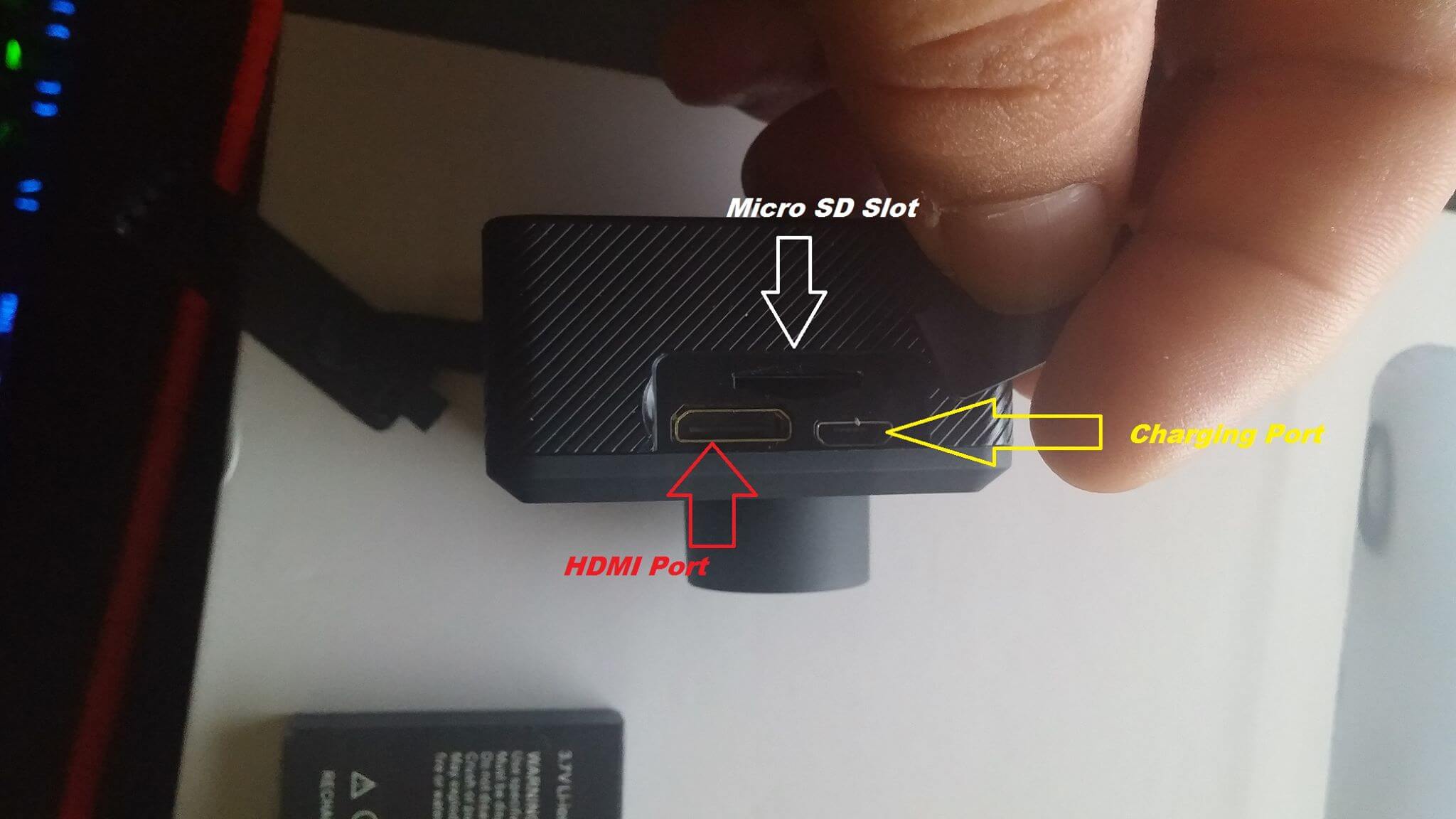 Behind that rubber tab, we find a micro SD card slot, an HDMI port and a micro USB charging port.  The micro SD card slot is to save your pictures or videos to, the HDMI slot is to connect to an alternate display to show your pictures or videos onto and the charging port is to charge the batteries with as well as allowing you to transfer the pictures and videos you may have recorded from the camera/micro SD card to your computer.
Now let me show you the two different types of cameras side by side. You can clearly tell the difference in size compared to more traditional rectangle style.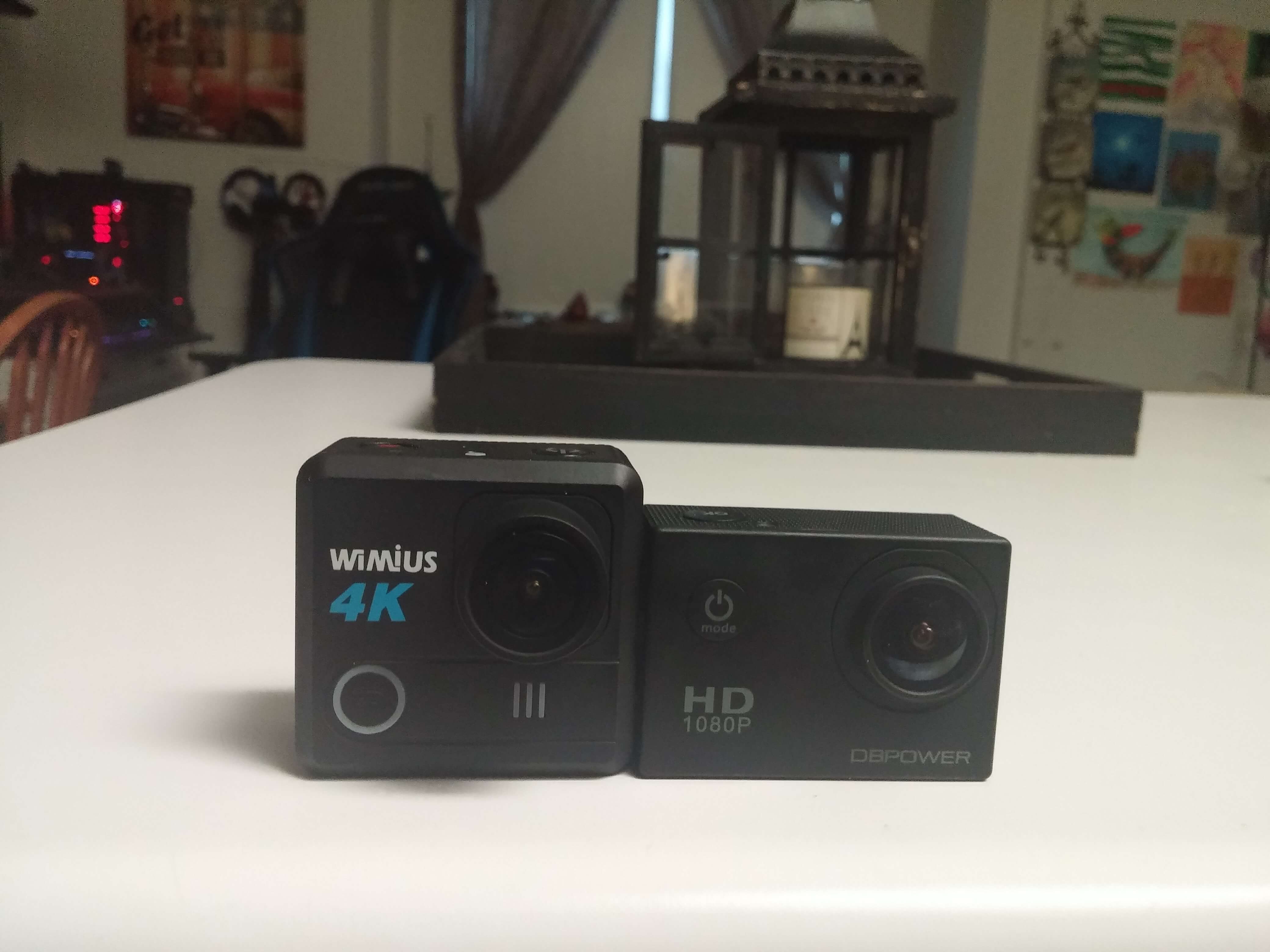 The other piece that is much larger than other cameras is the lens house.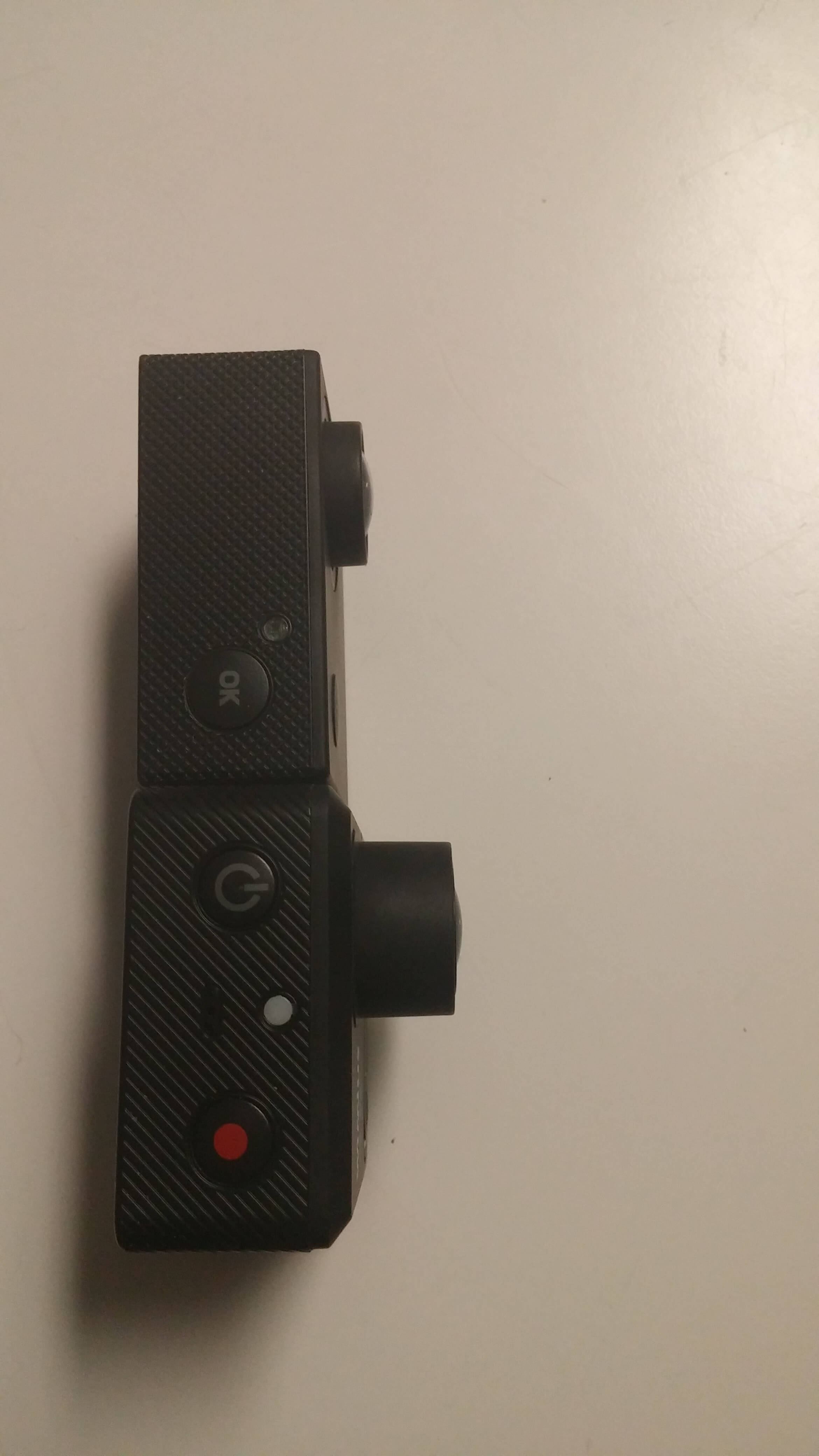 With the differences, you can use some of the pieces from other camera kits, just not the camera housing.
The Camera and Settings!
Since I showed you the differences, let's talk about using the camera and some of the settings.
This camera comes packed with settings. Some of these settings control picture aspects and some control recording aspects. The list of settings are large so I'll talk about the main settings most of us will use. The first is the resolution. You can set this anywhere from 4k at 20 frames per seconds to 2k at 30 frames per second. If you're looking for better frames per second, you can go with 1080p at 60 frames per second. The one setting I like is the slow motion setting. This records your video at 720p at 120 frames per second. Fun little setting.
Some of the other settings you may enjoy are the filters, this camera comes with pre-installed filters for pictures or video. This means you can film in black and white or in fisheye and take a picture. There are tons more from Anti-shake to aqua mode. The settings are endless on this camera. One setting I would have loved to see is a screen rotate. This would have come in handy for filming in the car do to my window not liking the width of the camera lens and case.
Recording a video is rather simple in configuring your settings by clicking the red button on top. To stop recording is the same idea, just click the red button. To take a photo you will need to press the power button once to switch to camera mode. Then press the red button. Very simple and easy. Now they do suggest using a class 10 micro SD card. You can use others but the quality of pictures or videos will not be as good.
Watch My 4k Video Here!
Watch My Video In 1080p With Sound!
The last setting I think is great is the Wi-Fi. This has built in Wi-Fi. You can download their app in the "Google Play" store. This connects to the phone or tablet with the Wi-Fi name and password they provide. This gives you control in taking video or pictures with your phone or tablet as the controller. Great setting and easy to use. The app on the Google Play store is named "Wimius Cam Pro".
Final Thoughts!
When all is said and done this camera by Wimius is a great contender for Summer or even Winter. They send you so many accessories and settings you have almost everything you need to film your own action packed film. The app that lets you control from your phone helps with seeing what is being filmed if the camera is mounted out of the way. I do suggest you make sure your phone has a good Wi-Fi signal, unlike mine which sucks. You have a great battery life which lasts for a long time and with them throwing in a second battery you should be good to go. I had fun filming with this camera just wish they had a screen rotate option for my car but most people should be fine. I was just too lazy to set up a different mount to film.
Discount Code! 14% off code: 5TOZ6U2V good till September 8TH on Amazon.
Disclaimer! Wimius sent me their  4k L1 action camera to test and review. All opinions are mine and mine alone!
We are influencers and brand affiliates.  This post contains affiliate links, most which go to Amazon and are Geo-Affiliate links to nearest Amazon store.
Hi everyone I'm James Braga. I was born in Oregon and moved to New Hampshire a few years back. I love most things that have to do with video games and electronics, It doesn't matter if it for a car or a house, if it has electricity in it i will love it . I'm also in school for Information Systems Technology.