As with choices for a lot of other things, various users who own Windows devices continue to seek the best antivirus protection for their devices and information. Below is a brief list of the best antivirus protection for Windows including the highly rated NOD32 Antivirus.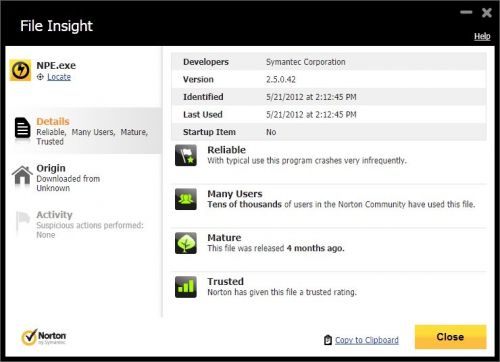 Norton Antivirus Plus
This antivirus protection has proven to be top quality over time. Its malware hunting abilities are able to automatically protect your device all on its own. What is more though is that the latest version offers you more tweaks, settings and options for anyone who needs them. The Norton Antivirus Plus also features a handy URL blocker which works to prevent you from visiting malicious websites. If per chance, this function does not pick up anything, there is also an outstanding file reputation feature which heuristically fishes out any suspect download quickly. If in the eventuality that a malware finds its way through, the intelligent behavior monitoring function that utilizes its updated virus definitions to quarantine any threats noticed. The Norton Antivirus Plus comes highly rated by the testing labs just like the NOD32 Antivirus.
The ESET NOD32 Antivirus comes with a Device Control module which helps reduce the risk of infection from various devices through access control to external hard drives, USB sticks, Optical storage media as well to devices connected through FireWire and Bluetooth. The ESET Internet Security goes ahead to build on the offerings from NOD 32 and even triples the number of devices one can get cover for plus offers such as botnet protection, antispam, firewall, webcam protection and much more.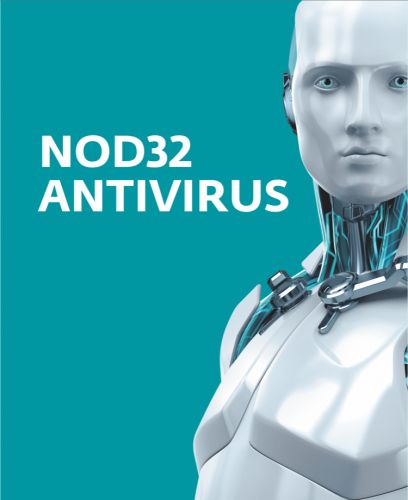 ESET NOD32 Antivirus
The ESET NOD32 Antivirus firstly, does a bad job with the number of features available with it. Without a firewall, file shredder, password manager and other simple features its contemporaries do come with, it still does not run short on power with more focus on fundamentals. The ESET NOD32 Antivirus is packed with real-time protection from malware, arguably the best heuristic detection at the moment, exploit protection, an anti-ransomware layer amongst other solid features.
The ESET NOD32 Antivirus packs a lot of advanced features that its simplicity is compromised. Its interface is sometime clumsy but experienced users will appreciate the power and configurability it comes with. There is also the UEFI Scanner which is able to protect you from various possible threats that could compromise your PC before your Windows starts up.
Kaspersky Antivirus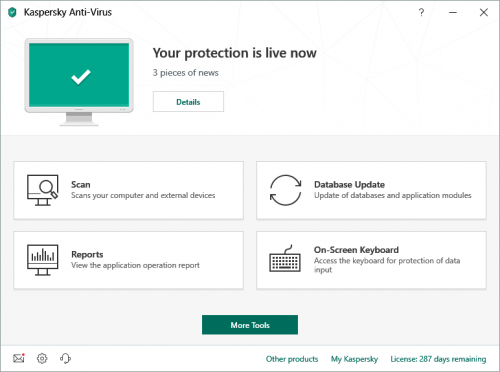 Originally designed as a one of available for use, it basically comes as a stripped-back security package which does a good job focusing on core security essentials including smart monitoring technologies for tracking and reversing any already occurred malicious actions. The Kapersky Antivirus just work well and unlike the ESET NOD32 Antivirus offers the simplicity required by beginners and experienced users alike. Furthermore, its well-designed interface does have the right option with a lot of on-screen instructions explaining how things work.
Kapersky Antivirus does work well to serve anyone who needs accurate, consistent and reliable antivirus and malware protection.
Panda Dome Essential
Quite succinctly put, this antivirus protection features speedy cloud-based scanning, real-time malware detection as well as a URL filter to block access to malicious websites. On its good day, Panda Dome Essential does give the ESET NOD32 Antivirus a run for its money. The antivirus itself is rightly packed with a lot of extras including port scanning, an integrated VPN, ping handling as well as in-depth process monitoring.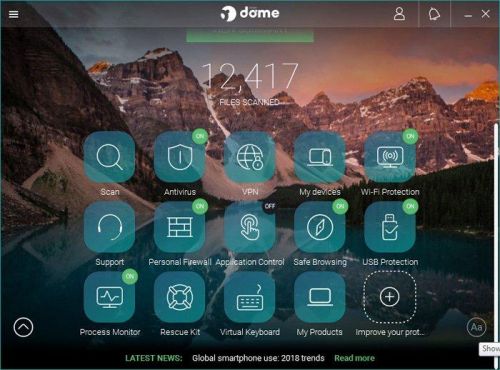 The Panda Dome Essential does a great job of ensuring accessibility to all its features although this could not be a factor for purchase if you are a user who just wants to purchase a simple and not overly complicated antivirus package.
Bitdefender Antivirus
Defined by most as having one of the cleanest, lightest and best constructed scanning mechanisms confirmed to be faster than the industry average. The complement of also having one of most unrivalled virus definitions also means the Bitdefender Antivirus is able to compete with ESET NOD32 Antivirus on a level.  You can check out a bitdefender antivirus review and the only seeming downside may be the autopilot mode which the free version essentially runs on as this ensures the virus management process is quite easy but not controlled by the user.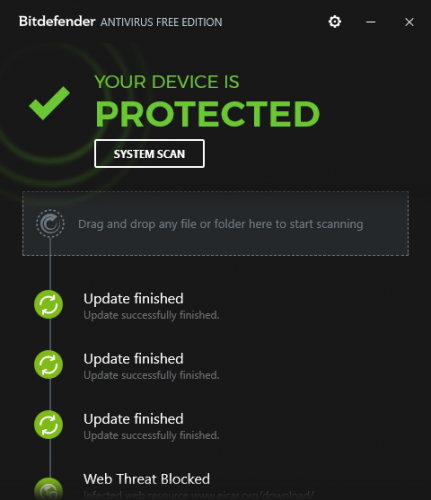 In cases like this, the chances of the system going rogue or off key could potentially portend a risk such as when the Panda Antivirus went ahead to identify itself as a virus and essentially locked up a huge number of Windows systems a few years ago.
Avast Free Antivirus
Avast Free Antivirus comes with a password manager which is a very good addition to one's security. The only downside to the Avast Free Antivirus are with the negative effect it has on the time taken to launch software, as well as its heavy popup attitude.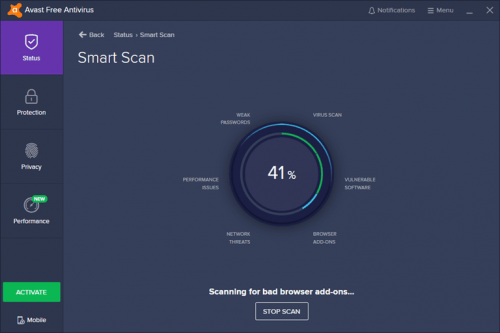 Avast Free Antivirus does not offer the same level of protection ESET NOD32 Antivirus offers, firstly as it is entirely free and the merger with AVG is still unclear about what the future portends.
Trend Micro Antivirus+ Security
This is a very capable antivirus protection package that brings simplicity and the feature of an effective Folder Shield that blocks ransomware. The Trend Micro Antivirus+ Security has been rated highly by most top testing labs in similar vein as ESET NOD32 Antivirus. Its protection levels are somewhat similar to that of Bitdefender with its false positives marginally higher than its peers.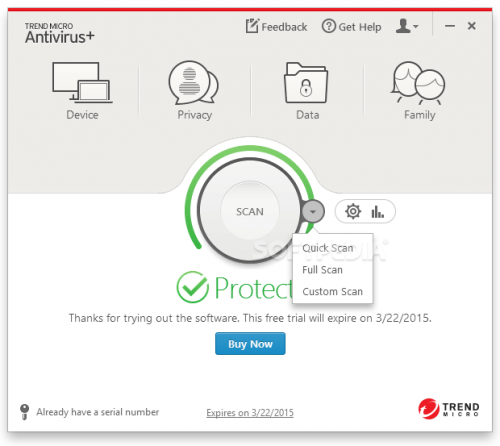 Other notable options include the F-Secure Antivirus Safe, and webroot secureanywhere which are all splendid antivirus packages but do not offer feature functions as the aforementioned security packages.