We are influencers and brand affiliates.  This post contains affiliate links, most which go to Amazon and are Geo-Affiliate links to nearest Amazon store.
1) Dishonored: Death of the Outsider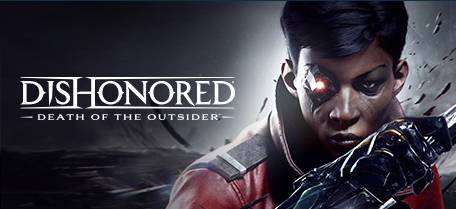 Billy Lerke, the main character, has her own abilities that differ from the ones of Corvo or Emily: instead of teleportation, she creates her own copies, transforms into other people, talks with rats and explores location being a ghost. Moreover, the developers removed the scale of chaos, and mana is now endless which means that this is perfect games who like truly sophisticated murders. The side questions are also based on this principle requiring careful consideration of every step. What about killing a mime as if it was an accident and other interesting quests.
Of course, Death of the Outside is quite short and possibly it will take only two hours but the way it was made, all the features that were included can easily surprise even the most experienced player.
2) Divinity: Original Sin 2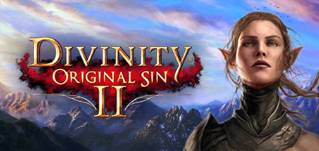 This episode is fulfilled with new features concerning both plot and gameplay. The game itself might seem difficult for most of the players but unlike other games of this kind, this difficulty only attracts gamers. The Larian studio accomplished all the ideas preserving original ones and creating new ones.
The interactive world, interesting fighting system, unique characters and a huge area to explore caused a lot of admiration and positive reviews from the gamers. Any quest and situation can be solved in almost a dozen ways, it is up to a gamer to decide. Unlike other companies that just promise absolutely free world, Original Sin 2 provides all the opportunities for the gamers with multiple approaches in social life, battles, and adventures.
3) Hellblade: Senua's Sacrifice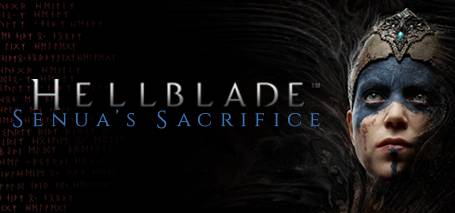 Most of the gamers noted that Hellblade is just an average game. The combat system is not bad, but for from being perfect, and riddle might seem boring and even annoying. However, all these disadvantages won't stop this game to be on the list of the best games of 2017.
Generally, both fight system and these riddles are not important after all since the most peculiar feature of this game is hidden in the head of the main character Senua. This is a unique opportunity to get into the mind of an insane girl and feel true madness. The voices she hears and the pictures she sees might amaze and even scare even the bravest people.
Playing Hellblade gamers might be surprised by the great variety of unique situations that might shake your understanding of horror. In this game, a player will lose vision, try to survive among walking dead, forced to run from an invisible enemy in the darkness or make attempts to get rid of the voices in her head. Obviously, technically, this game has much in common with other games of this kind but these very features allow me to put it on my list.
4) Horizon Zero Dawn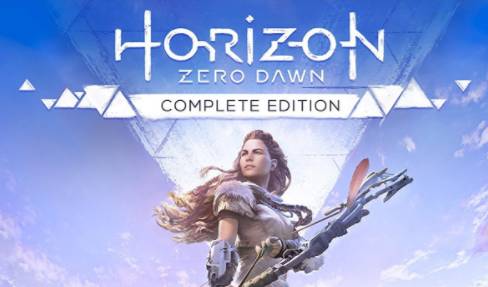 The quests in Horizon are diverse, the characters are done pretty well, the plot is unrespectable and from time to time unpredictable, and the main character force players to empathize with her. Red-haired girl Eloy turns from a rogue into a skillful hunter, and then into the symbol of hope for the humankind. It will be a great pleasure to help her along the way.
The fighting system is very interesting so every new hunt for the new inhabitants of the Earth will be exciting. Each target is unique and requires a customized approach to the hunt. In order to diversify the hunt, Eloy has a bow, a hook, various traps and other tricks to hunt down her target.
5) Resident Evil 7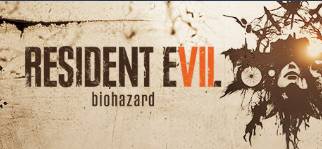 Resident Evil is honored to be the best horror game of 2017. It was a good idea to create an absolutely new game that shakes the dust off the old ideas and canons. Considering previous episodes, specifically RE 5 and RE 6, it was something really strange since horror game turned into a shooter and not the best one. It was a dead end for the Capcom and they found a way to move forward since previous game was an attempt to benefit from the fans of the franchise.
The first person view made it even scarier in order to invoke player even deeper into the atmosphere of insanity. Though there are not many new types of monsters, the way they are depictured will hunt you in your dreams for quite some time.
6) Wolfenstein 2: The New Colossus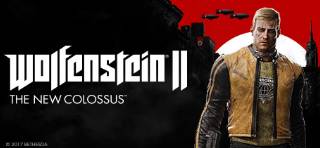 The interactive and well-elaborated battle system allows players to complete the same missions in different ways. It depends on the approach. A player can shake Nazi with a flood of bullets that endlessly fly around. The stealth play is also available. A player can cut each and every Nazi with its knife quietly leaving no trace or wait till Nazi come out and kill them form the distance. However, the last approach is rather simple and MachineGames does their best to avoid such gameplay.
Unfortunately, when it comes to video games, it is difficult to consider all the preferences. However, in this article, I tried to be as objective as it possible since there are many worthy games not on this list and there are several reasons. This list actually, was based on a small research on the internet. The reviews of the players and reliable critics were considered. There are a couple of good examples that should be at least mentioned in this article. First of all, it is Assassins' creed Origins. Considering previous fails, this episode is worth playing thanks to new interesting features like a new environment, new weapons and new friend that facilitate the hunt. The pray is also worth your attention since new craft system is very interesting allowing a player to create unique weapons or items. Some sort of magic is also included. The main character can get inside various objects. Not much, but it is also a peculiar detail that makes gameplay more interesting. The last but not the least is Injustice 2. The fans of fighting and DC Universe will be as pleased as possible with new characters, improved graphics and rather interesting multiplayer.
About the Author
The experienced writer and the true gamer Melisa Marzett wrote this post to make a little summary for those who keep abreast of all the news concerning games. Her writing skills and experience were acquired by means of practice. Now, she works as a freelance writer on Academic big paper writer com pany. It is one of the professional services that provide custom writing services. Follow this link if you need a really good paper written by an experienced writer.
We are influencers and brand affiliates.  This post contains affiliate links, most which go to Amazon and are Geo-Affiliate links to nearest Amazon store.
This is the Dragon Blogger Guest Bloggers account for author's who want to submit articles and only have credit in the post instead of having to manage their own WordPress profile.