To some extent, everyone has a gift to be good at something. So, are you good at design-something belongs to the category of art? If the answer is 'NO', then you should be careful about what I will introduce to you today.
Here, I want to show you a great and interesting online tool named DesignEvo. Maybe you'll get something from the name. Right, it is an online logo maker that helps you create logos in a few minutes. With DesignEvo, you don't need to worry about logo designs and even don't need to hire a designer for your business because you can make a stunning one by yourself.
Why DesignEvo?
First, a large number of brilliant features.
3,000+ well-designed templates. DesignEvo has prepared various of templates for you to choose, including brand logos, nature logos, club logos, sports logos, etc. No matter what you need, you can find a proper one there. Besides, all of them are customizable, which means they can not only inspire you but also allow you to adjust freely. They are born to simplify your design process.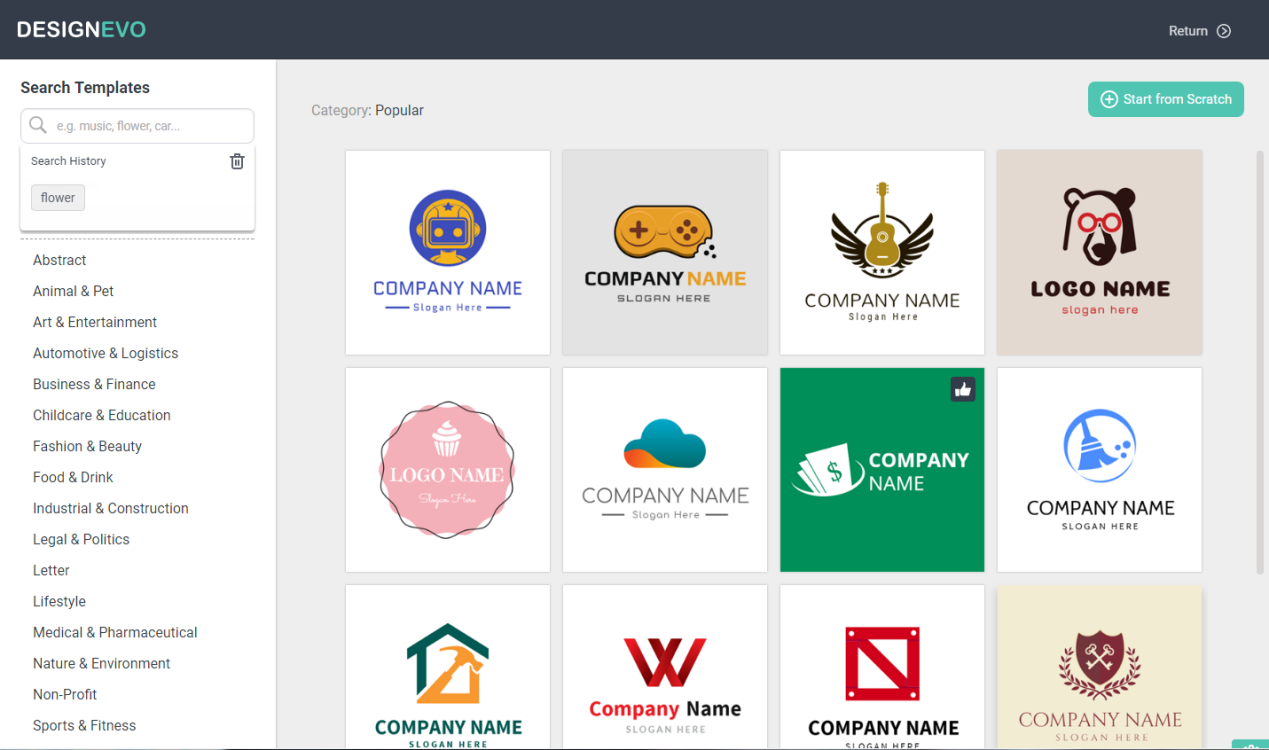 Millions of icons. On the editing page, you can search millions of vector icons that cover all kinds of categories. You can start from one of the vector icons to customize the logo you need.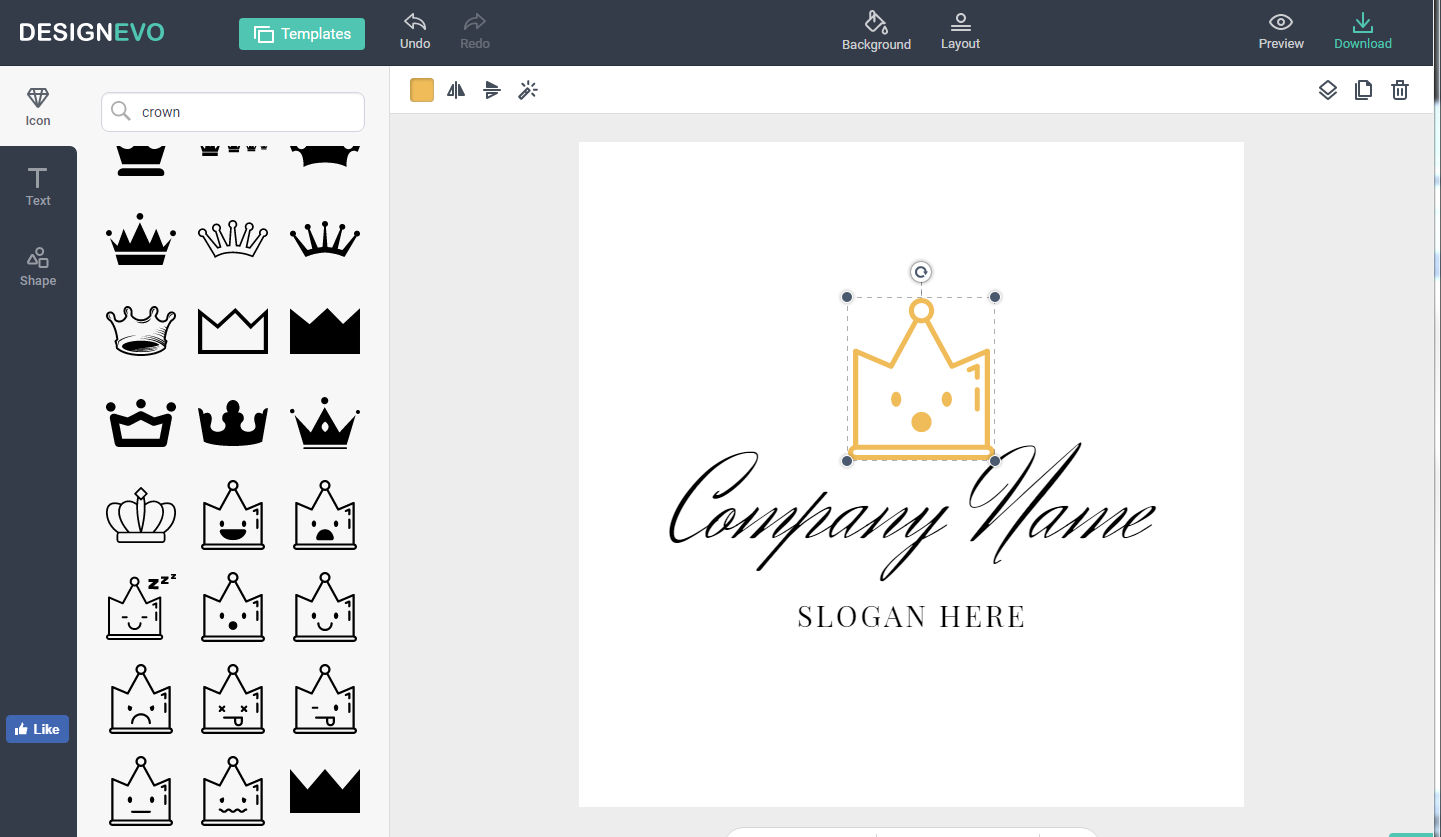 100+ fonts and shapes. They are offered for you to decorate your logo designs. The shape includes the badge, decoration, line, banner, symbol and so on. Every shape is professionally designed to meet your need. Meanwhile, there are many beautiful fonts for you to decorate your company name and slogan to express your business conception.
Second, powerful editing tools.
With DesignEvo, you can do many things to perfect the logo, change the background, color, effect, layout, layer, duplicate, etc. It allows you to "undo" and "redo." What's more, you are able to preview before downloading it and check if it is suitable for your business.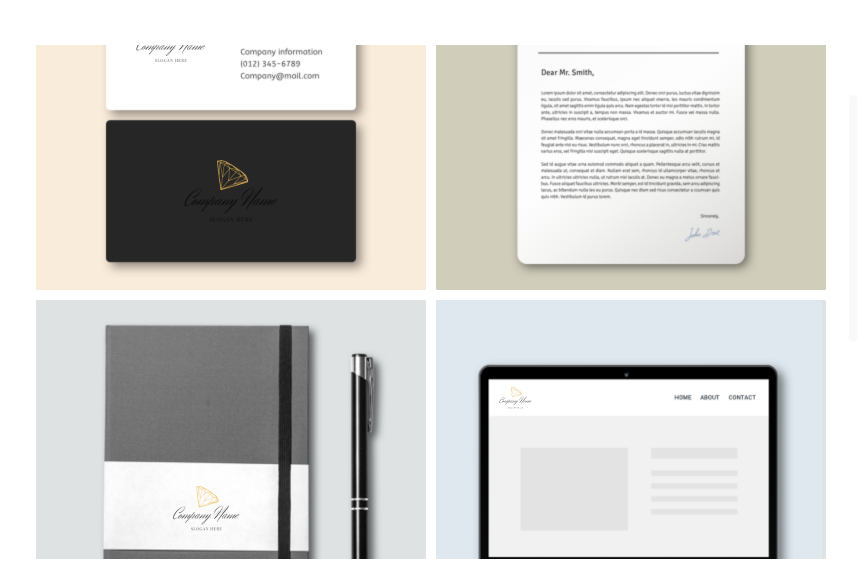 Third, attraction.
All of the features and the editing tools are free to use. Isn't is attractive? If you are attracted, the don't hesitate to test DesignEvo to start your logo design journey!
Watch How DesignEvo Works
Conclusion
DesignEvo is a handy online logo maker that can help you a lot. If you are small business owners, startups, or even an independent designer, DesignEvo can be your best assistant with logo design. Don't worry if you know nothing about designing, DesignEvo has prepared everything for you. Let's try it!
I am interested in all things technology, especially automation, robotics and tech that helps change how society will live in the future.