---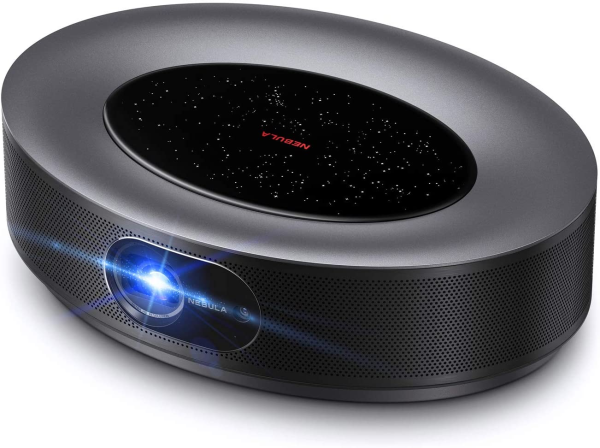 Are you aware of how 4K UHD home projectors are fast replacing home TV screens? It is happening now and it's obvious from the latest projector sales reports.
4K UHD home projection screen is no doubt the next step for home entertainment. It has replaced a bigger part of TV and DVD compilations. Its brightness, image quality, and image sizes make its dominance to be more successful than the old projectors. And more so, that high-definition films deliver a much more immersive viewing experience now on 4k projectors like the new Nebula Cosmos Max than your standard TV makes it much more interesting as digital content on most recent Home Projectors have been designed exquisitely for displaying in a high-tech alien 4K resolution.
A whole new experience in cinema is now available to you at home. Upgrading to a home theater/entertainment system using a 4K ultra HD projector like the newly invented Nebula Cosmos Max can be a smart choice. And Here's Why.
HLG and HDR 10
Having high-definition TV is like having the future before you, and not just scrambled images. The new 4K projector comes with powerful HLG and HDR 10 features that give you a better picture quality and high video experiences while watching your favorite TV shows and movies.
Amazing colors, vibrant, and vivid. With the new Anker Nebula Cosmos Max 4K UHD TV Home Projector, blacks are much deeper, beautiful, and darker for your favorite movies, scintillating, just like you are in there as every past and present action unfolds.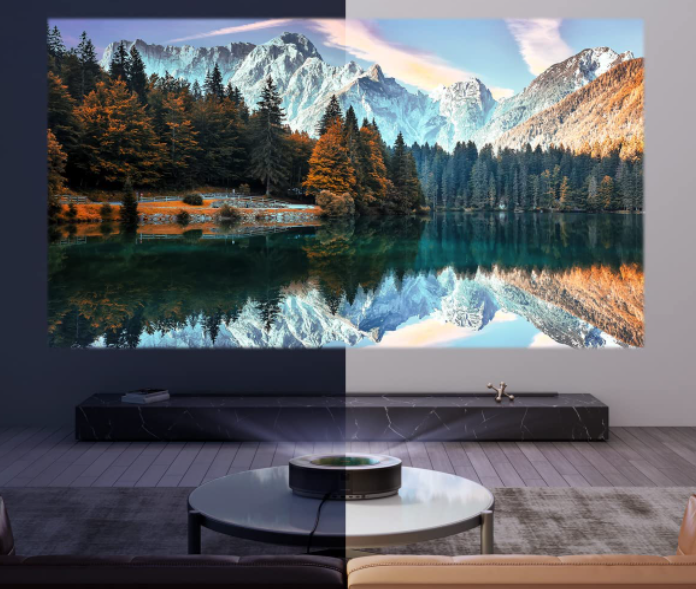 Wireless Casting
The new Nebula Cosmos 4K Projector comes with a wireless casting technology that allows you and your loved ones to explore pictures of beautiful memories on display on your projector. Cast — play your favorite games together and watch movies on your highly exclusive big screens.
With the new Nebula Cosmos 4K UHD TV Home Projector, you get to easily mirror your mobile device to your home projector and enjoy all your movies and content as displayed on your smartphone, bigger, brighter, and better.
Instant Clear Image
If you are the type that doesn't love sweating over TV settings to get your desired quality or scouring through tabloids of menus manually before you have your desired projector position, this Anker device suits you perfectly and nothing more. The AF (autofocus) optical technology in the new Nebula Cosmos Home Projector provides you with a standardized point of view or area and automatically gives you an ultra-image clarity immediately after you switch on your new 4K Projector which is perfectly fit for your home settings.
Endless Entertainment
Dive into the world of endless possibilities and high-end entertainment; music, games, movies, shows, and sports. The new Nebula Cosmos Max 4K UHD home projector intends to make your world go wow daily with unique features that allow you to connect and play movies, videos, etc from your favorite HDMI devices and USB, mirrorcast, Bluetooth, project over Wi-Fi, or wireless pair.
over 5000 applications including Disney+, Hulu, HBO, and tons of others with smartphone Tv are made available on the new Nebula Cosmos 4K projector to help spice up your daily lifestyle.
Small, durable, fit for every home
Nebula Cosmos Max help stylize your home with advanced designs. Like it has been there the whole time, this new 4K Projector blends elegantly into any existing interior home decor while giving you stable, squared, and futuristic experiences at any position of your choice.
Like a highly sociable pet, the Cosmos Max settles in perfectly into any room setting in your apartment.
Digital zooming
Go small, go big, or wherever you desired in between. The digital zooming feature embedded in the new Cosmos Max's 4K UHD Home Projector has solved your problem of having to move your projector around to get your desired image size. All you have to do now is sit back, and run your commands through the subtle remote provided along with your Nebula Cosmos Max Projector to an image size suitable for your space and enjoy.
If you are to just go by the numbers, then UHD home projectors' market share is set to soon explode. You wait and brace up. And if you are tired and bored of your worn-out flat screen, an ordinary home projector won't look as good as a 4K ultra high-definition home projector like the new Nebula Cosmos Max 4K UHD by Anker. I am telling you, the veneration for its never-ending high-caliber features will blow your mind.