We are influencers and brand affiliates.  This post contains affiliate links, most which go to Amazon and are Geo-Affiliate links to nearest Amazon store.
What is Robot Mop and How It Cleans Tile Floor?
Automating almost every task is the new norm nowadays. While most people seem to be preoccupied with many "important" duties, cleaning the house is still one of the worthiest chores to do. Neat freak or not, making your house sparkle and shine can make you feel better.
The problem with house cleaning is, it feels more of a drag mopping your floor after work. You don't have the time and the energy to do it even if you know you really have to. When boredom strikes, but you still want to have a clean home, let robot mop do its magic.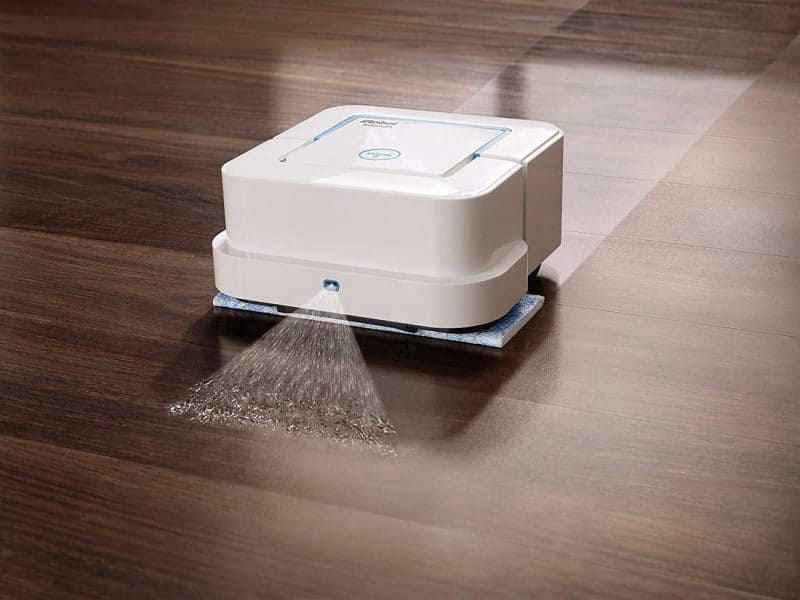 A robot mop is a machine that does the job of a regular mop. While the traditional mop has a handle that you push and pull to apply pressure to the mop head, a robot mop can scrub the floor using intelligent technologies. In essence, a robot mop makes your floor clean without the need to lift your fingers.
This machine cleans in two ways: using a wet rag or spraying water first before gently scrubbing the floor. Whichever way you choose, a robot mop does the job so well. A word of caution: for hardwood flooring, go for the rag option, as spraying water can damage the wood.
Although a robot mop works on laminated and tile floors, it doesn't clean carpets as it needs to wet the surface first before it sucks off the dirt.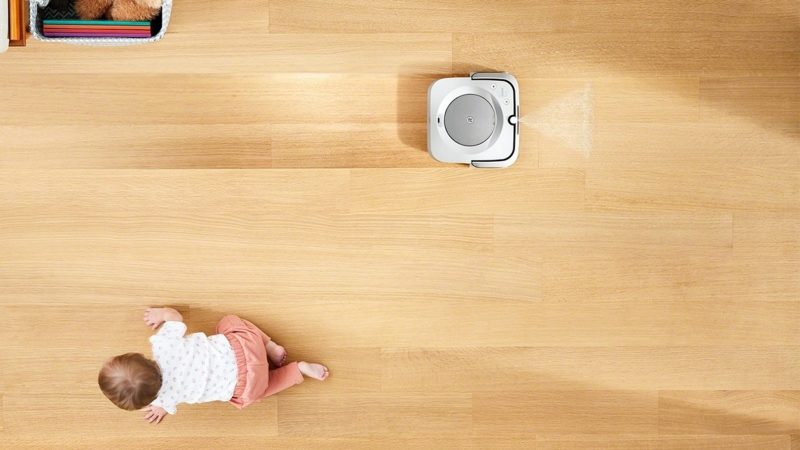 Types of Robot Mop
According to the informative research by cleanup.expert, robot mops are categorized based on these two major types:
Mop-Only
This model only mops the floor and doesn't have a vacuum. It has a reservoir to hold the water to wet the rag underneath it. While cleaning, the water continuously soaks the cloth, which helps in taking out deep-seated dirt.
The mop-only model is an excellent choice if you also have a robot vacuum, and you don't have carpets or rugs. It works perfectly fine on tile floors, but for carpeted floors, choose higher-end models.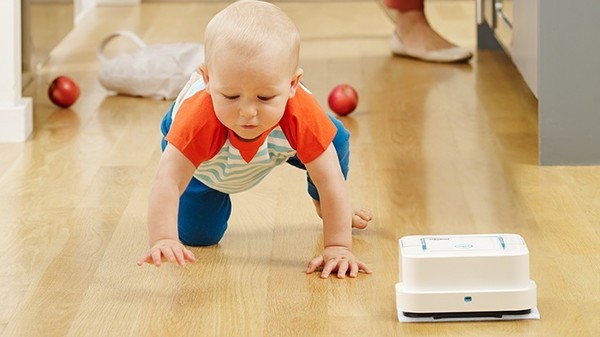 Mop/Vacuum Hybrid
In this model, you get the best of both worlds- you have a robot vacuum on one side and a robot mop on the other.
However, take note though that vacuuming and mopping don't work at the same time. Since the water reservoir is smaller, you need to refill the water from time to time. When switching from vacuum to mopping mode, you have to clean the dirt storage too. For small homes with both carpet and tile floors, this little buddy is a perfect fit.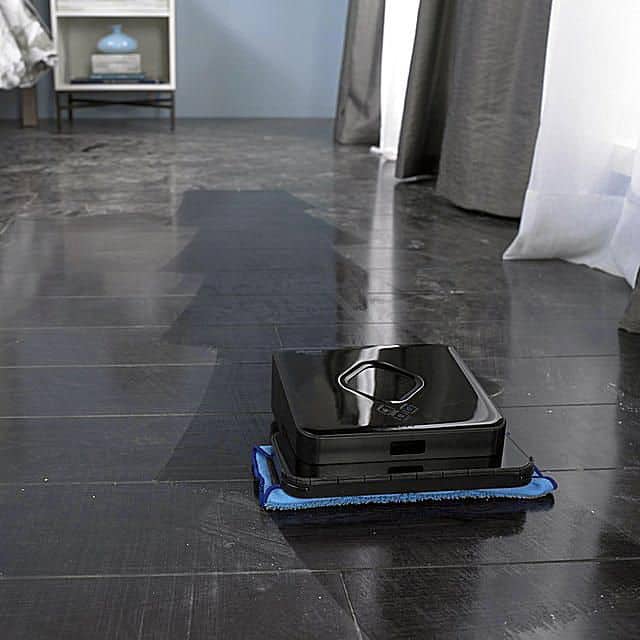 Tips to Buying a Robot Mop
There are many robot mops available in the market today. Before picking just any brand, consider these valuable tips:
Type of Floor
The type of flooring (e.g., tile, wooden, marble, or laminated) you have dictated the kind of mop you need. Some robot mop models are designed to work on a specific type of floor. For instance, a tile floor needs a robot mop with longer battery life and a bigger water reservoir because it takes more energy to clean its surface. If you have a combination of tile and carpeted floors, you need a mop/ vacuum hybrid model. For hardwood, choose a high-end device that is well-suited for this surface.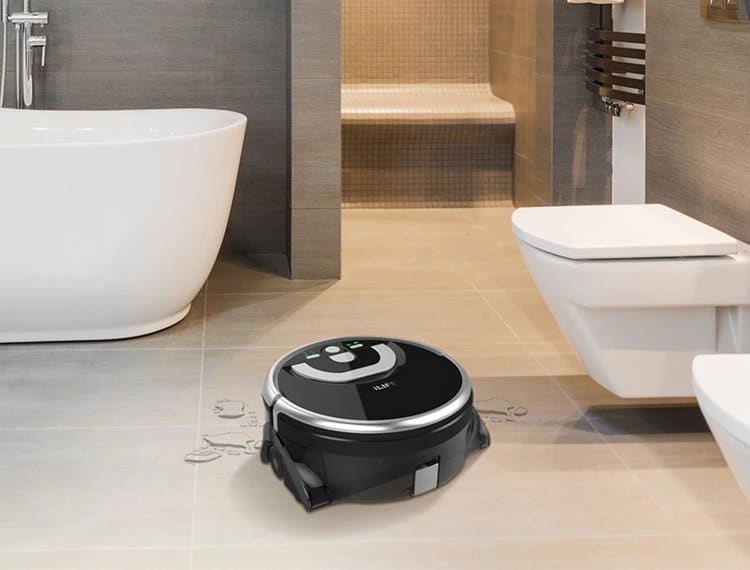 Floor Size
For a wider floor area, a mop-only model is better since it has a bigger water reservoir and longer battery life. You can purchase a robot vacuum separately if you have to vacuum other surfaces. For smaller floor size, the hybrid model is your best bet.
Internet of Things (IoT)
The IoT of robot mop is based on how it finishes the job without human intervention and the methods of controlling it. Some robot mops can be integrated with smartphones, while others can't. High-end mops can process voice commands. If you don't want to use the IoT features, you can still program it using the buttons to set the mode, timer, virtual wall, and other options.
Design
Most robot mop models are round, but their weights and sizes vary. Choose a robot mop that is capable of creeping under beds, sofas, appliances, and kickstands. It must also be lightweight so that you can easily clean it after each use. There are robot mops that have a sleek design, and there are also newer models with cooler features and better durability.
Best Robot Mops for Cleaning Tile Floor
Looking for the best robot mops available in the market today? Check out the following models:
ILIFE Shinebot W400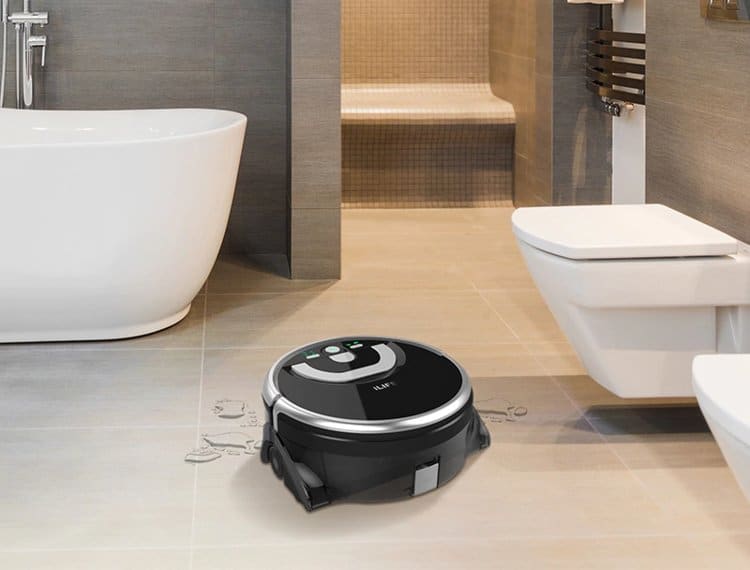 Tidal Power Cleaning System to get rid of stubborn stains while protecting the floor.
User-Friendly Handle to move the robot anywhere easily.
Bigger water reservoir: 0.89L for clean water and 0.9L to collect dirty water. Larger water storage means more areas to clean.
It does not skip or repeat cleaning the same area.
iRobot Scooba 385
Responsive to various commands using IoT.
Cleans in four stages: reps, Washes, Scrubs, Squeegee-vacuums
Follows virtual walls and limits intelligently
Cleans effectively; even discontinued Scooba robot did a decent job.
Roborock S6 MaxV Robot Vacuum Cleaner
Powered by twin cameras to recognize and avoid obstructions.
Both vacuum and mop are powered using the latest technologies for deeper cleaning.
App and voice control.
Advanced route management. It can recognize the mapping of up to four floors and invisible barriers.
iRobot Braava Jet M6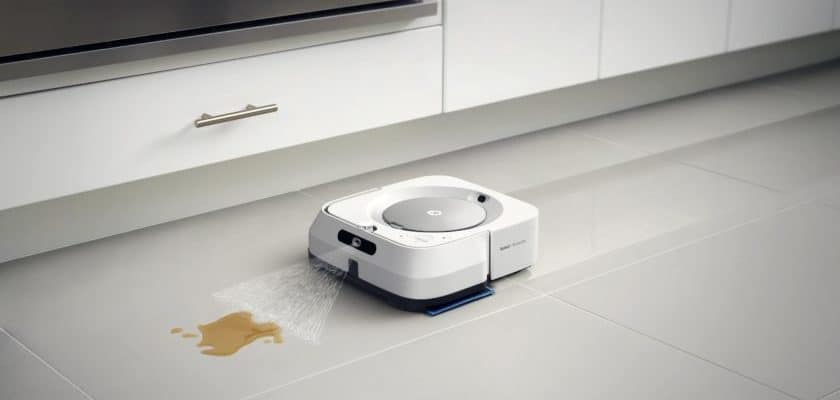 The best all-rounder robot mop which can be controlled easily using Google assistance or Alexa.
Can be paired with Roomba vacuums to improve efficiency.
Capable of cleaning wider spaces ( approx. 1000 square feet).
Has an advanced virtual wall feature to recognize carpets and walls.
Final Words
Cleaning can be fun sometimes, but when you don't have the time to do it, it can also be a grumpy task. If you need help in keeping your room clean but you don't want to get down and dirty, a robot mop can come in handy.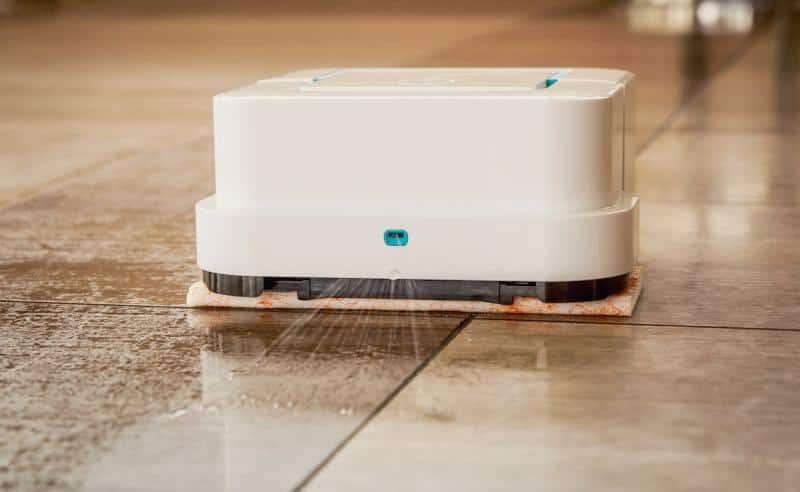 When choosing the best robot mop for tile floors, consider what type of floor you have, its size, IoT options, and design. For a wider floor area, choose a model with a bigger water reservoir. If you have both tile and carpeted flooring, pick the mop/vacuum hybrid type. In short, select the model that provides solutions to your floor cleaning needs.
We are influencers and brand affiliates.  This post contains affiliate links, most which go to Amazon and are Geo-Affiliate links to nearest Amazon store.
I am interested in all things technology, especially automation, robotics and tech that helps change how society will live in the future.