We are influencers and brand affiliates.  This post contains affiliate links, most which go to Amazon and are Geo-Affiliate links to nearest Amazon store.
Vacuuming can be one of the most irritating household chores, especially if you're the busy kind of person who is always caught up with things to do at work until late in the evening. As a matter of fact, it can be a draining task even for you the regular housekeeper who's got plenty of tidying up to do on a daily basis. Thanks to advancements in technology, however, robotic vacuum cleaners are today available in the market, ranging from as little as $100 to slightly more than $1000 depending on the features and performance capabilities of the droid.
Cleaning your carpets and mats has never been easier and more convenient. All you have to do is program the bot and it does the rest for you, allowing you the time to cater for other chores in the home. In general, a robot vacuum is basically a vacuum cleaner that does the task automatically without having to be pushed around manually.
Some of these bots can even do the task while you are away from home, depending on the kind of control features it is equipped with. Most robotic vacuums are equipped with a set of brushes and a dustpan, which is where debris collects for emptying. Some are also equipped with high-tech features and capabilities such as Wi-Fi connectivity, and mobile app compatibility, among others.
What is the Best Robot Vacuum for Carpet?
Some of the important factors to consider when buying a carpet robotic vacuum include the size of your home, flooring material, equipment brand, features, and pricing, among others. Of course, it's also crucial that you're purchasing from a trusted source. You don't want your money to go to waste, so you should only buy these gadgets from credible shops like Robot Cleaner Store. Below, we have compiled a list of several model options you might want to consider when looking for the best robotic vacuum for carpet
1. Dyson 360 Eye $999.99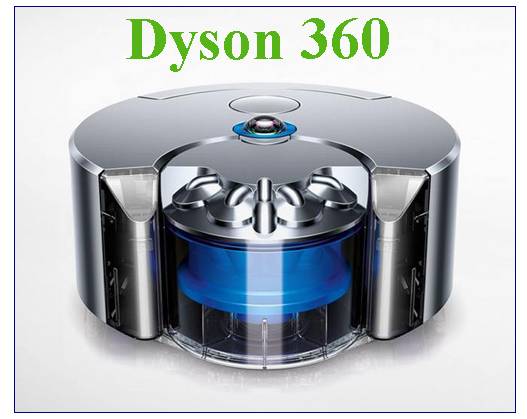 From Dyson, the Dyson 360 Eye is one of the most powerful robotic vacuums in the market. It is driven by a small, light, yet powerful digital motor that produces twice the suction of most other variants in the market. It is also equipped with a 360 eye vision system that allows it to intelligently navigate your entire home conveniently from a single view. It is also equipped with a feature that allows it to intelligently know where it has covered and where it is yet to cover.
In addition to carpets, this bot can also clean hard floors, thanks to its full-width brush bar and nylon/carbon fiber bristles. The Dyson 360 Eye can be controlled easily using the Dyson link app both available for iOS and Android smart devices.
2. The Neato Botvac Connected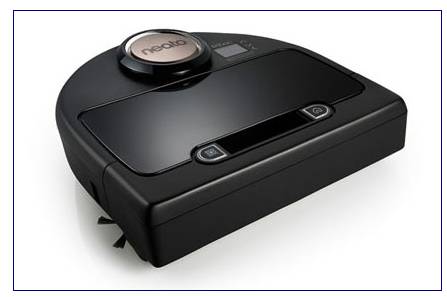 This is another robotic vacuum cleaner that has to date attained a good name especially when it comes to carpet cleaning. It is lightweight and is equipped with a combo brush as well as a spiral blade brush, making it suitable for a wide variety of surface types.
The Neato Botvac Connected is a cordless robotic vacuum that works well with carpet flooring, vinyl flooring, tile floors as well as hard floor surfaces. This droid uses both cable electricity as well as a rechargeable battery. What's more interesting is the fact that you can easily monitor the robot's cleaning process through the Neato's Smartphone app.
3. The iRobot Roomba 980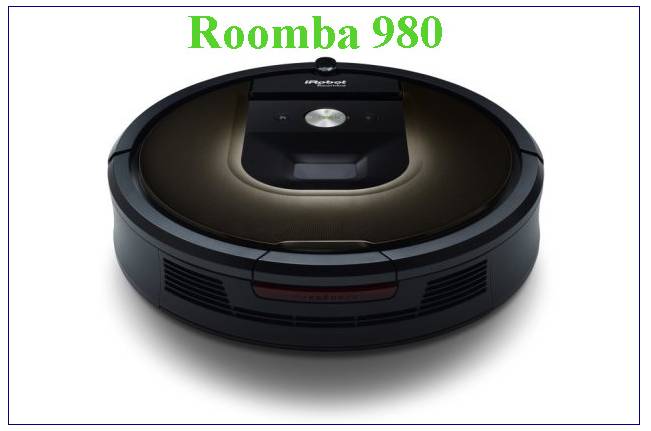 The iRobot Roomba 980 is one of the latest models from the famous robot vacuum manufacturer, iRobot Roomba. One of the best things about this vacuum cleaning robot is that it can stay for up to two whole hours running, thanks to its rechargeable batteries long life. It is also one of the most convenient robotic vacuums for carpet cleaning out there since it allows you to use the iRobot Home App from which you can control the vacuum and even set custom cleaning preferences using your smart device.
The iRobot Roomba 980 is equipped with a navigation system known as the iAdapt 2.0, which allows the robot to easily navigate without obstructions throughout your home's entire level. It also comes with dual mode virtual wall barriers to prevent crashing from falling off the stairs or into obstructions, as well as high-quality sensors that allow it to avoid obstructions such as furniture and room clutter in multiple rooms. The Roomba 980 features a high-performance cleaning mechanism called the AeroForce Cleaning System, which automatically increases air power up to 10 times and allows it to clean deep in carpets and rugs.
What we found most interesting about this robot vacuum is that it allows up to 7 presets per week. Furthermore, it comes with a docking station, where it automatically returns after cleaning or whenever it needs to recharge. With the Roomba 980, you can conveniently have your carpet, laminate floors, and hardwood floors cleaned without much stress.
4. Samsung Powerbot VR9000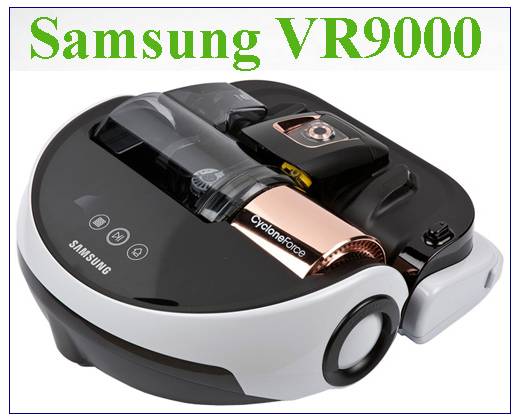 The Samsung Powerbot VR9000 is one of the most recent robot vacuums from Samsung, which boasts some high-tech sensors that allow it to easily navigate the room and avoid obstacles while automatically sucking out the dirt out of your carpet. According to the manufacturer, the robotic vacuum uses CycloneForce to clean up your room, which gives up to 60 times more suction compared to most other Droid vacuums in the market.
In addition to its remote control feature that allows manual control, the cleaning bot comes with a charging dock where it automatically returns for recharging in case its Li-ion batteries run low during the job. You can easily program the robot vacuum to follow your preferred cleaning schedule. In addition to a decent navigation system, it's gentle on your furniture and good with hard floors too.
5. iRobot Roomba 770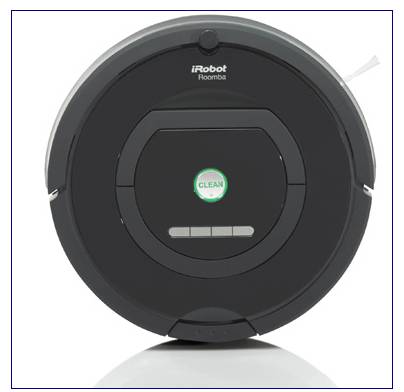 The iRobot Roomba 770 is one of the most cost-effective robot vacuum models from the manufacturer. It features a 3-stage cleaning system, which allows it to agitate, brush, and suction your floor. It is also designed to clean a wide variety of floor types, including carpeting and hard floors.
Like most other models from iRobot Roomba, the 770 also features a "schedule cleaning" mechanism, which allows you to preset and schedule automatic cleaning up to 7 times a week. The robot is equipped with sensors and a navigation system known as iAdapt, which allows it to conveniently maneuver through your home without getting obstructed by furniture, walls, or crashing into objects.
The robot automatically returns to its docking station for recharging once it runs out of power. Given the amazing functionalities it features, the Roomba 770 can be worth your investment, especially if you're looking for the best robotic vacuum for carpet on a low budget.
Conclusion
If you're looking for the best robot vacuum for carpet, the above are surely some great options to consider starting with. However, you may want to do a side by side comparison of each, and choose based on your convenience, budget, and performance preferences. We personally recommend the two models from iRobot Roomba more.
We are influencers and brand affiliates.  This post contains affiliate links, most which go to Amazon and are Geo-Affiliate links to nearest Amazon store.
This is the Dragon Blogger Guest Bloggers account for author's who want to submit articles and only have credit in the post instead of having to manage their own WordPress profile.