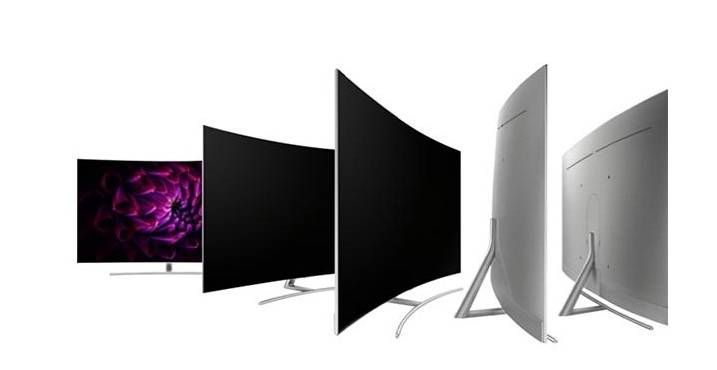 4K image quality, built in settings and all other features are taking gaming to a whole new level. In this article I will talk about the best upcoming TVs for a better game-xperience!
With the release of each new console generation, the console wars intensify. The top dogs in the industry come out with better tech than ever before, rendering the preexisting generation borderline useless in comparison.  However, for each new console that comes out, the players have to invest even more in creating the appropriate environment for their shiny upgrade.
While previous console generations worked on a larger cycle, the most recent generation which includes the Xbox One and the PlayStation 4 has constantly been changing. Both Microsoft and Sony have been releasing improved versions of the original consoles, such as the PlayStation 4 PRO and more recently the Xbox One X. It's more important than ever for gamers to invest in a capable TV which can live up to the task of providing the best experience out there. In that interest, let's guide you throughout your journey towards finding the best TV for you.
Stick around to learn more about the best TV options for gaming on the market right now, but also about the differences between their types. Keep an eye out for things like refresh rate or response time, which determine how fast the TV can read the signal from your console, and display it on screen.
LG OLED C7 V 164
It's a 4K TV
It uses the OLED technology
It has a refresh rate of 120 Hz
It also brings a Premium HDR active feature
It has a response time of 21 ms
The TV might have been larger in size if not for the OLED technology, which isn't a detriment, by the way. Using OLED helps improve energy consumption and is considered an overall more profitable solution, if you put it in a TV without overpricing it. It's a 4K set so you'll be getting ultra HD picture quality, and the 21ms response time coupled with the high refresh rate help you prevent input lag.
One of the biggest advantages that come with this TV is how nicely it handles fast moving objects. You will experience no blur, and the content will be easily visible even from steeper angles, which can be a nice benefit. Depending on what you're playing, you might come across different brightness levels, which can be annoying.
Samsung KS7000
It's a 4K TV
It supports HDR 1000
It has a 22 ms response time
It comes with a 120 Hz refresh rate
The response time is a tiny smidgen off compared to the previous model but it's still good. This model excels when it comes to keeping up with other, more expensive models in terms of picture quality, and maintaining low input lag even in HDR mode, which is impressive. The Edge-Lit LCD panel technology might be in the detriment of the overall quality of the display though.  If you are looking for a 40″ TV with similar features then check this best 40 inches TV review to get more information on that.
Panasonic TX-58EX700B
It's a 4K display
It has a 1600 Hz refresh rate
It has a 21 ms response time
It features HDR10
This Panasonic offering does a great job in showing off why 4K is worth it, and its low input lag makes gaming on it a delight. It's not that expensive either, compared to other choices, and having a pleasing amount of features on top of that bodes well with customers that give it a try. If you push it to its limits though, you might experience some Picture Bleeding.
Sony KD-49XE9005
It's a 4K TV
It features HDR10
It has a 32 ms response time
It comes with a 50Hz refresh rate
When you put it into game mode, the input lag goes down to 21 ms, which is nice, but the poor HDR feature might be a considerable drawback for some. Regarding picture quality, there's no dispute over how gorgeous the uniformly backlit panel is. And on top of that, the model is quite affordable.  It might be to balance out the fact that some viewing angles are sketchy in quality, to say the least.
HDTVs vs. 4K
Do you need it?
When it comes to 4K technology, it's important to remember that the TV screen is just the receiving end. For you to enjoy 4K content, you must first gain access to it. Do you have a 4K console?
The PlayStation 4 PRO offers a pseudo-4K experience, but so far only the newly announced Xbox One X offers true 4K. Once you're over that hoop, another important aspect is that the game developers that create what you'll be playing also have to make the jump to 4K. So, if a game isn't 4K, it doesn't matter that your TV is.
That's not always the case because some 4K TVs are smart enough to upscale your picture even if the original content isn't 4K. It won't be a 4K result, but rather something between regular HD and actual 4K.
So far, there aren't a lot of gaming titles that take advantage of the Xbox One X's superior firepower, so it might be quite a while before you can reap the benefits of having a full 4K setup. Of course, if you've already purchased the One X or plan to, getting a 4K TV now can be the optimal choice, since it will spare you the cost and hassle of a replacement later on.
It's also worth mentioning that even though the true-4k titles are almost non-existent, some developers are coming out with patches to accommodate 4K, so it's worth checking if some of your favorite games are getting this sort of treatment. Either way, mow you'll be better prepared for TV shopping and hopefully will be happy with the decision you make, which is the most important thing.
I have been obsessed with computers, tech, gadgets and games since the early 1980's having grown up on the Commodore 64 and Amiga computers.
By day I work in the IT Security Industry and have been in IT for over 20 years. On my spare time I am a Vlogger, Blogger, Streamer, Gadget Reviewer, affiliate marketer, influencer and entertainer. I am also an avid movie fan, TV Show fan, Anime fan, video game fan and fan of trying anything and everything new.