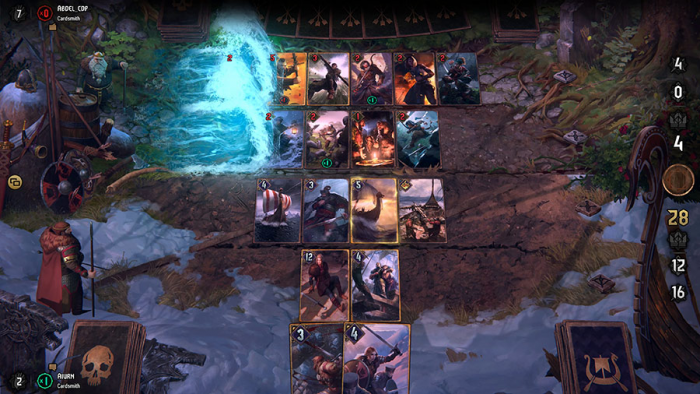 Legendary cards are known to be the best type of cards in Gwent: The Witcher Card Game, beating up Common, Epic and Rare cards.
Unfortunately, the more precious the item, the harder it is to get it. That is also the case for Legendary cards in Gwent. They are precious but very hard to get.
How do you get a Legendary card in Gwent?
In the Gwent world, you can get a Legendary card by finding it in a card keg or by creating one with scraps.
Searching for a Legendary card in card kegs is an effective method, but may take a lot of time and effort. If you are unlucky, you may open a lot of kegs, before you finally come across a Legendary card. In the worst-case scenario, you may never find one and simply get discouraged.
You also have the possibility of creating a Legendary card with 800 scraps. In order to collect a sufficient number of them, you can:
mill spare cards,
participate in daily quests hoping that they will be rewarded with scraps.
Luckily, there is also one additional smart method of getting a Legendary card that requires minimal effort, no luck, and not a lot of time.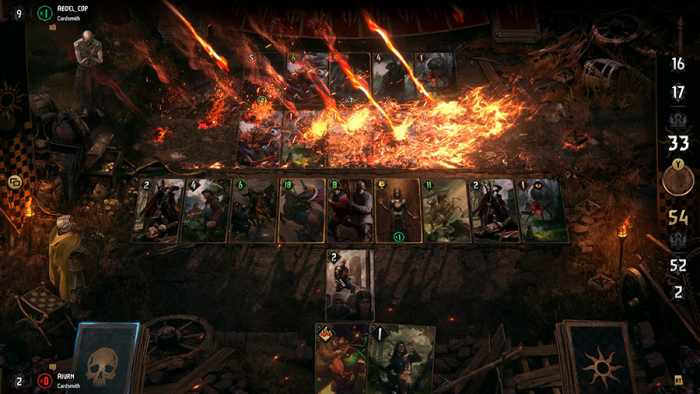 What is the smart way to get a Legendary card in Gwent?
The MillionPugs platform and the MillionPugs browser extension turn out to be one of the smartest ways to get a Legendary card in Gwent: The Witcher Card Game.
What is MillionPugs?
MillionPugs is a cashback startup providing their users with the possibility of exchanging earned points (called pugs™) for in-game content for Gwent and other games.
Currently, MillionPugs collaborates with over 850 stores from different industries including the most popular ones such as Walmart, Walgreens, Grubhub, AliExpress, or GAP. The platform is still growing and new shops are arriving on the list on a regular basis.
How to collect points in MillionPugs?
To collect points, you need to shop online in one of the affiliated stores and accept deals prepared for MillionPugs users.
To fully take advantage of the service and not miss out on any opportunity, it is advisable to download and install the MillionPugs browser extension that will facilitate collecting points. The plugin will notify you every time you visit appropriate shops with the possibility of activating deals and getting pugs™.
It is also worth mentioning that your MillionPugs account can be filled with thousands of bonus pugs™ just for signing up, downloading the extension, or making the first visit at a shop and making the first purchase.
How to get a Legendary card using MillionPugs?
On the MillionPugs website you can check all the in-game content you can exchange for collected points. For Gwent, you can get:
500 or 200 meteorite powder,
2 or 14 ultimate premium kegs,
Shupe leader skin.
Ultimate Starter Pack
You can also check out special offers on the MillionPugs website which are usually time-constrained but can provide you with some extra choice.
The best part about using MillionPugs is the fact that you probably don't have to make any effort or change stores that you already shop at. All you need to use the service is to install the MillionPugs browser extension and let the plugin find deals for you.
Summing up, it is possible to get a Legendary card in the Gwent world by milling extra unneeded cards, collecting scraps to create one, or by searching for it in card kegs. All of them are effective, but require a lot of patience, effort and, often, luck.
Therefore, if you wish to acquire a Legendary card painlessly, it is advisable to take the best way to get a Legendary card and to use the MillionPugs platform and its browser extension. It significantly facilitates acquiring valuable in-game content like a Legendary card or Premium kegs for Gwent players and saves a lot of time and effort.