We are influencers and brand affiliates.  This post contains affiliate links, most which go to Amazon and are Geo-Affiliate links to nearest Amazon store.
In recent times, internet connectivity has become even more of an essential part of our lives. Every day there has been an increase in the demand of the people for more strong connections so their work can be done smoothly. Internet connectivity has become so essential for day to day critical activities and high consumer demand for best Wi-Fi routers. There has been constant competition in the market for the best so that customers can get the best facilities and services at the best price. Considering the present scenario, with the variety of products available in the market, it becomes essential for the consumer to find the best product according to his needs and the budget.
Every customer in the market wants a top-performing product with comprehensive, diversified products available in the market, and it becomes essential for the customer to choose effectively from a wide range of choices. Taking this into consideration, there has been growth in the demand for Wi-Fi routers, which caters to the needs of society especially with so many people using home networks at the same time as of late.
Here I am presenting the best 5 Wi-Fi routers which everyone needs to know about, so the decision making process on customers' part becomes more comfortable. When setting up your router for the first time, you can also benefit from this resource which can help you find the Default Router Gateway in Mac, Windows, Android & Chrome. With the special features and the unique style developed to target different customer needs from gaming enthusiasts to competitive businesses. This gives a glimpse of the various routers which have been successful in attaining the top 5 positions under the ' best routers of 2021' so far.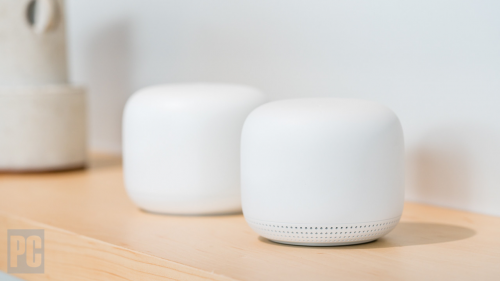 One of the top 5 Wi-Fi routers, Google Wi-Fi Nest, provides speedy performance. With its simple features and handy device. It comes with a well-developed mesh router system. It is available in three eye-catching colors.
The features include high speed of connectivity around 2000Mbps, a 1.4 GHz quad-core, and a RAM of 1 GB. It has an added privacy security chip, which makes it more secure, taking into consideration the safety of the connection.
It comes in a dual-band serving at a speed of 2 GHz to 5 GHz, which delivers fast services for quick and smooth performance. With its availability in vibrant colors and its wireless nature, excellent performance, it is worth buying!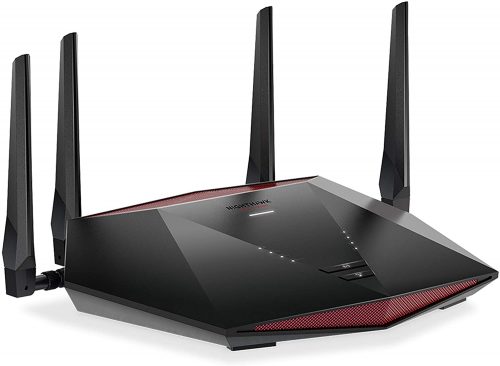 This incredibly fast Wi-Fi 6 Performance router is an AX5400 Dual-Band router that can support 4x more devices simultaneously than other AC routers.  It is powered by DumaOS 3.0 which claims to reduce ping times by up to 93% for lag free gaming and streaming.  This router was designed for gamers.  It is the ideal router for next gen consoles like the PlayStation 5, Xbox Series X or a Gaming PC where you want to create and  upload or stream 4k content.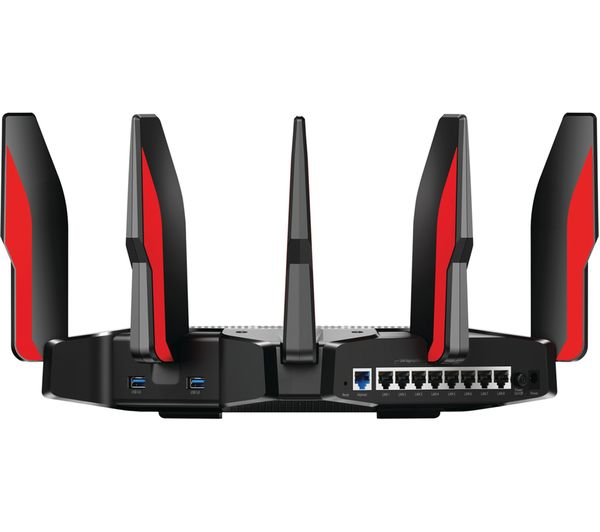 With acquiring its position in the top 5 routers, its unique look and a high degree of functionality describe it best. It is something different from the mainstream look, which we get to see usually.
Features like high connectivity and performance add a spark to it. It seeks to give something different to the customers, presenting a new look and a smart device which the customers would love to purchase. Price for performance this router gives an edge to consumers with its new added features and a smart display outshining other wireless routers.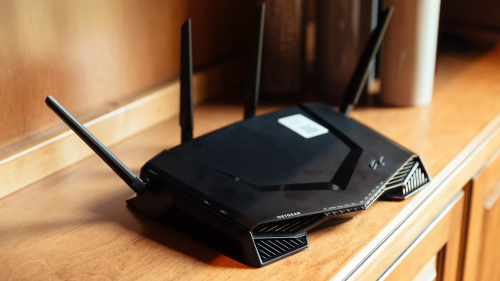 Gear up to see the Netgear Nighthawk Pro Gaming XR500. Specially designed for enthusiastic gamers who love to play games. It is developed to get uninterrupted connectivity to the internet so players can enjoy their games without disruption.
It is a high-speed router which gives a speed of 5 gigabits. Its add on the design of 4 additional antennas and its high-class performance marks its brilliance.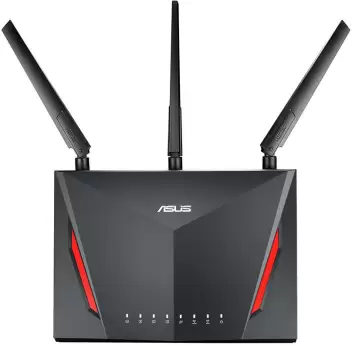 This is one of the recommended routers by Geforce Now for cloud gaming thanks to it's low latency and ultra fast networking performance. With it's WiFi 6 you can enjoy up to 5700 Mbps speed thanks to the 802.11ax and 160MHz channels. There is also a mobile game mode to minimize lag specifically for mobile gaming devices and you can enable it with a single tap.  Aggregated 2Gbps WAN connections and a wired 2.5Gbps port plus Wi-Fi 6 mean you have all the speed you need and likely more speed than any ISP can deliver so this router sets you up for future faster broadband improvements as well.  You can also leverage multiple routers in the ASUS AiMesh configuration to makes sure you have 0 slow or dead spots in your house or property.
We are influencers and brand affiliates.  This post contains affiliate links, most which go to Amazon and are Geo-Affiliate links to nearest Amazon store.
I am interested in all things technology, especially automation, robotics and tech that helps change how society will live in the future.