Capturing the moment is a great part of all the technology we have at our fingertips. Being able to sit back and snap as many pictures as we want from our phones has never been easier. Thankfully, times like selfie sticks and tripods have come on to the scene to give us the ability to make these pictures even better. In the past, I reviewed Blitzwolf's traditional selfie stick, but recently they reached out with an updated tripod version, which I was happy to test out. I spent the past weekend up at Rocky Mountain National Park and was able to put it to a full test. Thankfully, it stood up and performed exactly how I hoped. The strong winds knocked it over a few times, but I assume most people won't be on top of mountains all the time to take pictures.
How to set up the Blitzwolf selfie stick
The Blitzwolf selfie stick is incredibly easy to set up. Once you get it out of the box, you simply take off the remote and charge it. Once the remote is charged, you'll want to pair it to your phone and then you're ready to take it on the go. I took this selfie stick up to the mountains to fully test it out. The Bluetooth connected quickly every time, which was great because sometimes you want to get a picture right away instead of waiting for it to connect.
Using the selfie stick and overall thoughts
One thing I noticed right away with this selfie stick is that it's incredibly light. By using 6oz of aluminum alloy, it's able to maintain its strength without adding on weight. It wasn't annoying to carry around and fit in my jacket pocket. That also makes it easier to hold for a picture if you're holding it the traditional way. The remote can slip out easily if you tap the stick hard enough, so keep that in mind when you travel with it. The battery didn't have any issues when I was using it and can apparently last up to a full 24 hours, or as their site says: 20,000+ selfies. Even after taking it around a lot, I haven't hit the end of the battery life.
Features:
Fits: iPhone XS/XS MAX/XR/8/8 Plus/7/7 Plus/6/6 Plus, Android Samsung Galaxy S9/S9 Plus/S8/S8 Plus/S7/Note 8, Huawei, etc.
Retractable base
32.5″ tall when fully extended
Durable and anti-corrosion aluminum alloy stick
Compatible with Android 5.0+ or iOS 7.0+
50mAh rechargeable lithium battery
Net weight: 6 oz
Comes with: selfie stick, USB charging cable, user manual, remote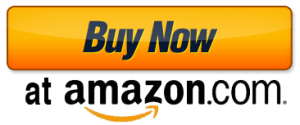 Disclaimer: I received this product at a discount for the purposes of testing it and reviewing it. All opinions expressed are truthful and 100% my own.
[P_REVIEW post_id=1088375 visual='full']