We are influencers and brand affiliates.  This post contains affiliate links, most which go to Amazon and are Geo-Affiliate links to nearest Amazon store.
This is a truly fascinating era, with the ability to use video to chat (think "Jetsons" cartoon of the decades past), and interview people using Google+ Hangout On Air, and even create your own "Reality TV" series, right from your own home.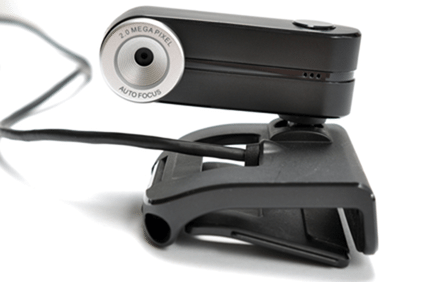 Personally, the Logitech HD Pro C920 Webcam is an excellent choice for web cam to really make your entrance into the online video world. Before discussing the C920, what are the two main reasons that you would want to add video or vlogging to your blogging task list?
Variety of Uses
There are many different applications of the use of video in blogging. The list is almost endless, but here are some uses to get you going:interviewing people via Google+ Hangout on Air (or your favorite video communication tool).screencast tutorials (especially those that have you showing yourself in the corner).vlogging with your "daily thoughts" provided via a video instead of written post (or both).video testimonials or reviews of products or web sites (getting exposure from the reviewed site, as well). your own talk show or reality show…. and the list goes on …
Relationship Building
Years ago (decades), you could get by with just posting text and possibly get a few clicks, a few views, even a few products/services sold. Today, it is getting more competitive, especially with the addition of social media. People want to know people and want to understand more than just the brand, but the face behind the brand or blog.
What Next? Recommended: Logitech HD Pro C920 Webcam
You could use the built-in camera in your computer, or a cheap web cam, but why not use an affordable high definition camera like the Logitech HD Pro C920 webcam to go for "high quality output" relationship building/branding?
Even the high quality camera in some laptops may not rise to the level of quality that the Logitech C920 has, with its full 1080p HD. You can try to make HD videos without the 1080p, by stretching the size, but they are more grainy and not as high quality as what you would get with the C920. The quality can only rise to the level of the recording technology that is used.
There is a balance between high quality recording, which the C920 does, and small file size for mobile viewing and faster loading. However, the advantage of recording with the C920 is that you can create the high quality 1080p high definition version and still create a smaller file for mobile viewing. Now, you have taken the time, once, to record, with this affordable C920, and have two videos, for different media uses. You simply can't go the other direction, recording on a low quality camera and trying to make it look high quality, like what you would have gotten had you used a C920.
If you are thinking that it isn't frugal to have more than one camera (i.e. laptop camera and C920), think again. It isn't too far out and applications will provide opportunities for multiple camera angles (they are already here!). Get ahead of the game and use your built-in web cam AND the C920 to create a professional looking video. Also, the C920 is ready for that video chat. So, even if you aren't recording, you will be looking good in that video chat window (think "networking" opp).
One of the truly amazing things about the Logitech C920, beyond its quality, is its price tag. When you are talking video and recording equipment, $99 is a good buy for any camera, but especially what you get with the C920! It may sound like a lot, but compared to "low end" microphones costing $1300, on sale, $99 is doable for the C920. Yes, it is still a web cam, versus a studio camera, but Logitech, in the C920, has figured out a way to maximize the features and quality and ability of this C920 to bring it as close to the brink of "non-webcam" that a web cam can go. So, with this Logitech C920, you have the best of both worlds: the quality (at an affordable price) and the web cam integration with all of your favorite video applications.
So, when can we expect to see your next online video or vlog?
We are influencers and brand affiliates.  This post contains affiliate links, most which go to Amazon and are Geo-Affiliate links to nearest Amazon store.
Deborah wears many hats, from professional sound engineer, to marrying a professional sound engineer and recording a Jazz album that put her and kept her on the RN Jazz charts in Los Angeles, for a year. From that experience, she learned how to make it work with social media marketing. She traded in her position as Chief Technology Officer in the financial industry to help small businesses to realize their success online.