I had written a post about the BloggerJet Strip the Blog tool previously and though it worth noting and sharing the recent update to the tool which includes adding Pinterest and number of comments into the report that displays when you search for the most popular articles on a blog.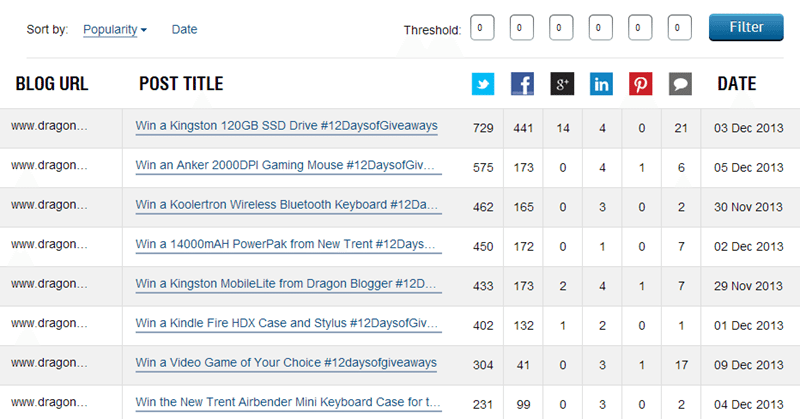 This tool is ideal for seeing the most popular posts on sites so that you can get article ideas or help create a reference or index of popular posts on any given week or month from the sites you are tracking.  I personally see this tool being very helpful for two types of articles.
Round Up Articles
Those who are looking to do weekly or monthly round up articles where you find the top articles on other sites based on engagement and not just what you personally liked reading, will find this tool very beneficial for helping you find the most popular articles.
Research Articles
If you are looking to get a feel for what types of articles are popular and draw social media shares and comments on some peer sites, this could help you with article research on what to write about and what resonates well with audiences.
The BloggerJet Strip the Blog tool is free right now and you get access to run more strips per day for becoming a registered user as well as you can get access to an Advanced Free account by sharing the tool on social media and getting an account upgrade.
Read more about the Strip the Blog Upgrade here: http://bloggerjet.com/strip-the-blog-tool-upgrade/