We are influencers and brand affiliates.  This post contains affiliate links, most which go to Amazon and are Geo-Affiliate links to nearest Amazon store.
Instagram is an app that hardly requires an introduction. The free photo app have millions of fans across the globe and is downloaded on a regular basis by Android and iOS users. Originally this one was just used as a utility app that helped you to take pictures and modify the same with the help of several filters present here. However, in the due course of time, the app has evolved as a social networking site whereby one can like, comment on and share photos. Here you can also follow brands that you like and get followed by others.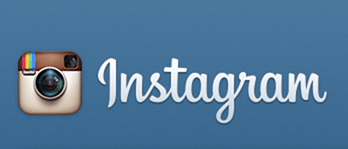 Instagram and Blackberry- Looking Back
In the past there have been strong rumors regarding the introduction of Instagram on the Blackberry platform. The popularity of this app among iPhone and Android users, primarily triggered these rumors. People actually fanned these reports by writing several versions but never confirming the actual truth behind the same. However, people started believing this piece of news as it went viral.
Whatever, the reports were, experts completely ruled these rumors out saying that the chances of a Blackberry- Instagram tie up was remote in the near future. In fact they believed that there was no possibility of collaboration any time. Keeping the fast turnover of gadgets and apps in view, it was opined that Instagram would not exactly remain as favorite an app as it is now. So if Blackberry wasn't merging with the same any time soon, it would not be looking for collaboration anytime in future.
Can You Download Instagram on Blackberry?
If you're a Blackberry user, then the lack of availability of Instagram on this phone might irk you. However, if you are really desperate to download this app on your phone then you should be able to crack some codes. However, before doing the same, you must consider whether at all its worth it or not.
You can download the app on your Blackberry phone only if you are able to crack some complicated codes. If you are not sure about how to do the same you can seek help of friends who are duly proficient in this regard.
Here is how you can download Instagram on Blackberry OS 10.2:
· Open the zip of the package
· You will be provided with two files containing versions 3.4.4 and 4.1.2 of the app
· Install versions 3.4.4 first. After installing the same run it. But do not sign in. Close it.
· Now, try to install 4.1.2. Version. You can view two icons on your device. On clicking any one of these two, you will be driven to the same latest version.
*Please remember not to try and install two versions of the app at the same time.
However, experts suggest that you steer clear of tinkering with your business phone by trying to break codes.
This write-up is presented to you by www.instagramforblackberry.com/
About the Author
Sam Payn is a seasoned blogger with commendable expertise in technology, finance and travel.
We are influencers and brand affiliates.  This post contains affiliate links, most which go to Amazon and are Geo-Affiliate links to nearest Amazon store.
This is the Dragon Blogger Guest Bloggers account for author's who want to submit articles and only have credit in the post instead of having to manage their own WordPress profile.