Kraków, Poland – September 27th, 2020 – Bloober Team has shown new gameplay footage from their upcoming next-gen title, Observer: System Redux. As seen on IGN during Tokyo Game Show 2020 Online, this new gameplay reveals five minutes from the new quests "Errant Signal" and "Her Fearful Symmetry".
"Cyberpunk is a philosophy of change. The pursuit of modification to perfect the frail human form. But is there a limit to technological progress?" said Piotr Babieno, Bloober Team CEO. "The era of cyberpunk in our game is a dark combination of incredible technical progress and the accompanying downfall of humanity. See for yourself how Observer: System Redux explores these themes in this new gameplay reveal."
Observer: System Redux is set to release November 10 on PC and Xbox Series X, and November 12 for PlayStation 5 at $29.99 USD and €29.99.
Watch new gameplay video
What is Observer: System Redux?
Veteran Observers can dive deeper into this dystopian reality thanks to expanded gameplay and brand-new story content, while newcomers will get the chance to experience this cyberpunk thriller in all its chilling next-gen glory. Keep an eye out for more details on the enhancements in the coming weeks leading up to the premiere of next-generation consoles!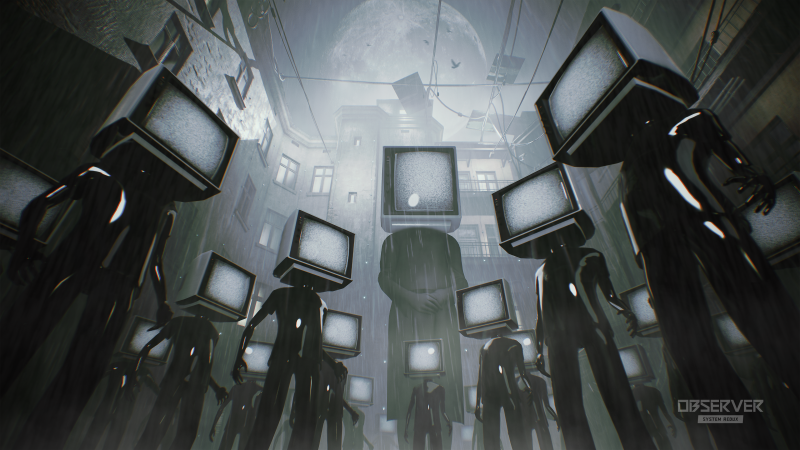 Find more about System Redux at:
ESRB
***ESRB Notice*** This trailer/video may only be displayed if it is behind an age-gate that: (1) is age-neutral (i.e., requires the user to input their date of birth or select it from a drop-down bar; (2) employs reasonable technical measures to keep underage users from re-entering their age after initially being denied access; and (3) does not display any ESRB rating information on the video player or the age-gate itself. Failure to implement these requirements may jeopardize your ability to obtain material of this nature from us in the future. More information about the ESRB can be found at: www.esrb.org
About Bloober Team
Bloober Team S.A. is a Polish video game developer based in Kraków. Founded in November 2008 by Peter Babieno and Peter Bielatowicz, the company is best known for developing Layers of Fear, Observer, and Blair Witch. In January 2018, Bloober Team received the Paszport Polityki award in the "Digital Culture" category.