Over my lifetime, I have purchased many chargers for my car that often times failed to work, because they were either too bulky or broke soon after getting them. All of that is now in the past as I have finally found the charger that beats all the rest.
Bolse makes a great car charger that has 3 ports on it. 2 of these ports are dedicated to devices like the iPhone and one is dedicated to the Android market. In my tests, I was able to charge both an iPad and my kindle at the same time and also my non-smart cell phone all at the same time.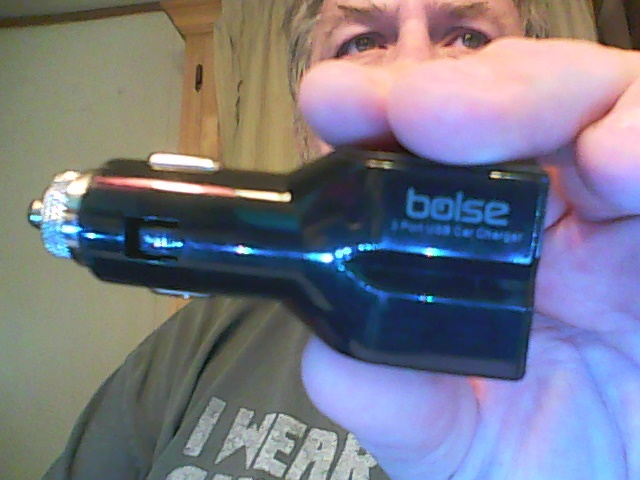 Since I have a Kindle Fire, as my main product, it is the one I attach the most often and I am pleased to say that this charger is fast and easy to use. I can't say that I timed the charge to say how fast it was but generally it took less than half an hour any time I hooked it up to get a full charge. I have had other chargers that took several hours to get to the same point.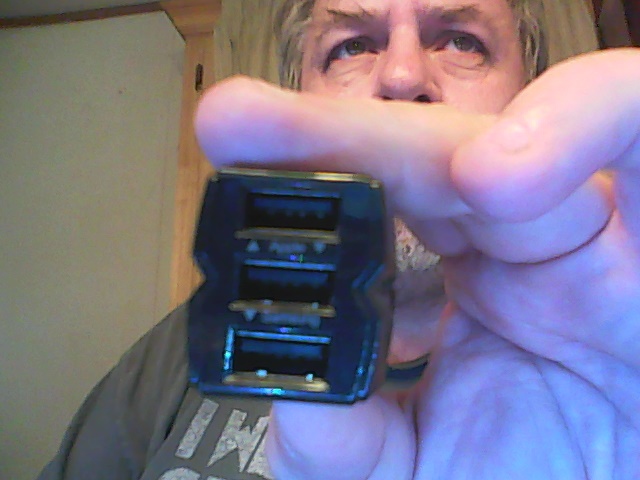 I also learned something when I got this charger that I did not know before. The reason some chargers do not work with my Kindle is that the Kindle needs a charger that can deliver a charge at a higher amp rating that is required by a cell phone. If it is not rated for 2.1 amps, the tablet will not charge.
I am not sure why the 3 ports are labeled as iPhone and Samsung. I was able to connect my sons Samsung phone to the iPhone port and it charged just fine. I also can charge my Kindle on any of the ports as well. So it is a small mystery to me. I have not however tried to charge the I pad on the Samsung port. I did Text my Asus T-100 and it charged on all three ports as well.
My only complaint is so minor that I almost don't want to mention them but in the attempt at fairness and completeness, I must. First, the words on the charger are so faint and small that it is hard for me to read. I do not have terrible eyesight, but it is hard to read. I must also say that whatever documentation that was in the box the charger came in is even harder to read. With my glasses and a magnifying glass, I could not read the words on the paper so I do not know what it was about or for. This aside, the charger itself works great, and I definitely recommend it.
I have worked in and around many different types of computers. In the Navy, I used a magtape drive computer that was a step down from pen and paper. I later worked for a big computer company and after that, taught computer class's nation wide. I had the privilege of teaching 14,000 students in a 2 years period of time. Afterwards, I owned a small computer training and repair shop for a few years. I have owned C-64's, Pc's of various types, Amiga's, and even Mac's. I now have included the android to my collection. At any time, I have close to 15-20 computers or combinations of computers and game systems in the house. I look forward to more.