We are influencers and brand affiliates.  This post contains affiliate links, most which go to Amazon and are Geo-Affiliate links to nearest Amazon store.
 The video game industry is one of the biggest industries of our current time, and if you are looking to sink in hours of your time into an immersive virtual experience, there is no shortage of video game titles to choose from. As there are many different video game genres today that will provide you with an immersive experience on the go over a great period of time, while looking gorgeous as open-world games we have decided to create a list of our top five choices to make them easier to find.
Black Desert Mobile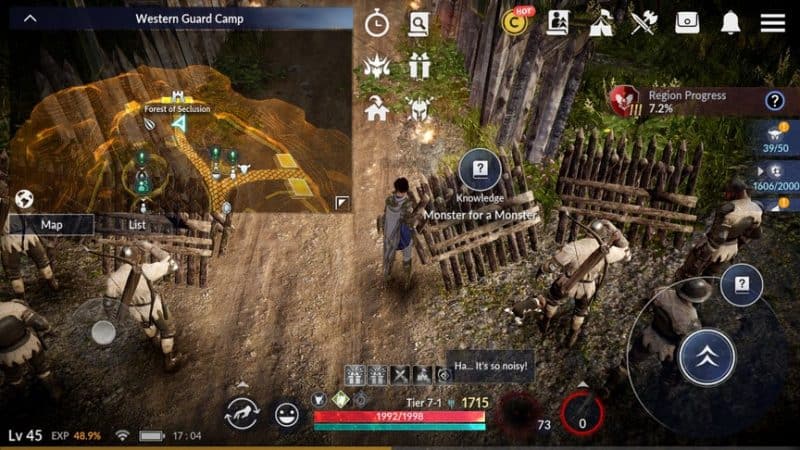 When it comes to traditional open-world games, nothing can beat a good old-fashioned MMORPG, and Black Desert Mobile is one of the best MMORPG when it comes to mobile platforms. Set in a world of fantasy filled with monsters, elves, and other mythical creatures, Black Desert Mobile allows players to create a unique character from five different classes, each with its own unique skill sets and abilities as they set out on an epic adventure in this immersive open world. Every character is fully customizable and after the player creates their perfect character, they can explore the world, complete quests, fight bosses with other adventurers, and participate in various world events.
 Black Desert Mobile also features a fast-paced combat system but if you prefer a peaceful approach, you can create your own camp, which you can upgrade and do things such as fishing and taming the land. Alternatively, you can collect pets and horses if you prefer animal companionship. With all of this combined with the regular content updates, the possibilities are endless.
Second Galaxy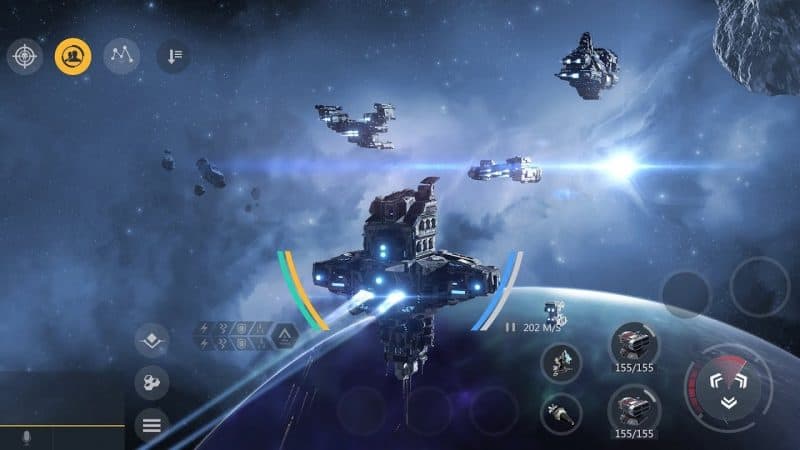 Contrary to our previous entry, Second Galaxy is rooted in science fiction and as such, it offers players a chance to explore the furthest unknown corners of space and that is what sets it apart from most other open-world titles. The game itself lets players design and upgrade their own spacecraft, travel through wormholes, fight other players and factions to gain precious rare resources, and battle with up to a thousand other players in massive wars across various unique planets.
 Another thing that singles out Second Galaxy from the bunch is the fact that it has a global real-time economy and many other random events that contributes to making the world of the game feel alive and realistic. This also means that every single decision that each player makes affects the world itself and the other players in it. Overall, Second Galaxy is a good-looking game that offers a decent, fun, sci-fi open-world experience that offers something for everyone, whether you want to gather resources, battle other players, or just explore the vastness of space.
Tempest: Pirate Action RPG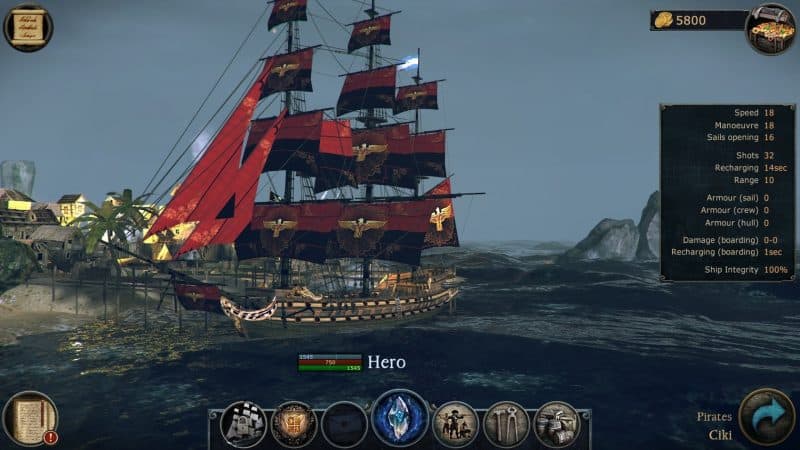 Our third pick on the list takes us out to sea, with a popular video game titled Tempest: Pirate Action RPG and it offers a truly breathtaking open-world experience with a plethora of things for players to do. Those who are brave enough to set out to sea in this game can experience sailing in real-time and exploring three different regions and dozens of smaller islands on which they will come across numerous quests which they can choose to complete and if doing quests is not your cup of tea, then you can travel the oceans and trade different goods in order to make a profit. If you are brave enough, you can seek and battle mythical sea creatures such as the mighty Kraken and the all powerful Leviathan. 
If you yearn to battle other ships and fight other player crews, no problem! Tempest: Pirate Action RPG has got your bloodlust covered on that aspect as well. With all the treasure that you manage to plunder and get your hands on, you can purchase, upgrade, and decorate your ships. Everything on your ship is fully customizable, so you can paint and change things however you desire. Overall, this game is definitely a unique gem in the open-world genre of games, that offers a variety of things to do at all times for various different playstyles.
GTA San Andreas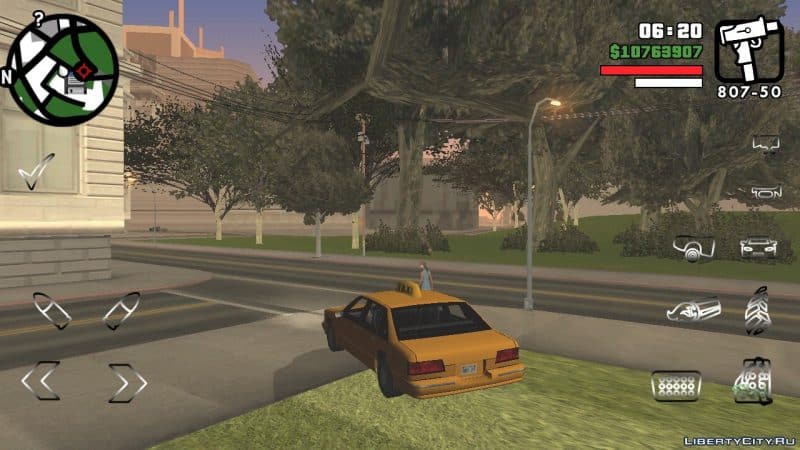 GTA San Andreas is a huge name, not just within the open-world genre, but video games in general. The game was originally released back in 2004 on various platforms but received a mobile port in 2013 which is why it has made its way onto our list. Who could resist the pull of GTA anyways? GTA San Andreas is famous for its map size and the sheer amount of stuff that you can do in it, from stealing cars to wreaking havoc, you can go wild without repercussions – well, as long as you don't get caught!
 Whether you prefer going through the story by completing various missions, performing stunts while riding motorcycles, fighting members of rival gangs in order to gain territory, going to the gym, driving around stolen cars, or just causing mayhem everywhere you go, this game has got you covered. Aside from certain areas being locked behind a few missions, players can go anywhere they choose and do whatever they want at any given time, which is why GTA San Andreas is one of the best-known open-world titles out there.
Minecraft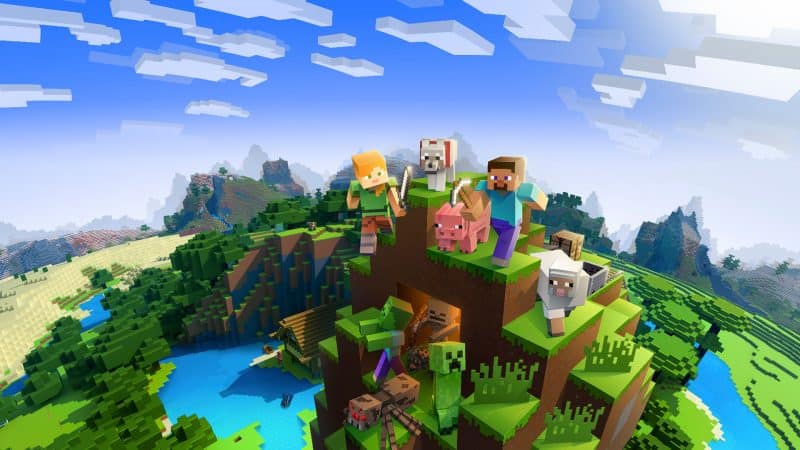 The final spot on our list goes to another very familiar video game title, Minecraft. Originating way back in 2011 on PC, Minecraft was an instant hit, and over the years, it has become one of the most famous video game titles in history. When it comes to the open-world aspect, none do it better than Minecraft. While the game does have its own story, the beauty of Minecraft lies in its simple yet very contagious gameplay design that revolves around collecting materials and crafting items in order to survive in the harsh environment. Players in this world can gather anything and everything and use those materials to create tools, objects, buildings, and much more. 
Every player can go wherever they desire, whenever they desire and do whatever they desire. The sky's the limit when it comes to this game. From crafting a single weapon to fight off various monsters to building huge castles and completely changing the environment, you can do it all, and then some. The time that you can spend in this game exploring and crafting is limitless. So what are you waiting for? Make sure you reload on your iTunes Gift Cards and get to exploring this limitless world!
This concludes our list of breathtaking open-world games that you can play on your mobile device, and while there are many more great choices out there, we feel like the list above offers something for everyone, regardless of the preferred genre, the world setting or favorite playstyle. Whether you choose to only try out one, or all of them, you are guaranteed to be treated to a fun open-world experience that looks great and offers countless hours of entertainment.
We are influencers and brand affiliates.  This post contains affiliate links, most which go to Amazon and are Geo-Affiliate links to nearest Amazon store.
I am a senior content outreach writer for OffGamers. I foster relationships between gaming enthusiasts and gaming developers to create relevant content for gamers worldwide. I also happen to be a passionate writer and certified night owl.