Few things beat a good gaming chair that can handle all your late night sessions. While there are a lot of gaming chairs out there, few beat ones with a solid foot rest to prop your legs while you game. This gaming chair from Banggood is a great deal, so this is an overview article if you're in the marketing for a gaming chair or looking for one soon.
Main benefits of the Blitzwolf BW-GC2 chair
Besides this being a quality, standard gaming chair, it also offers a few other features you should know about. One of the first features is the 180 degree incline. You can also do a variety of angles anywhere in between to lean exactly how you want while you game or watch tv. This gives people the ability to recline back and take the pressure off their spine for a small break. The detachable pillows allow you to customize the chair completely how you would like it to fit and feel while you sit in it.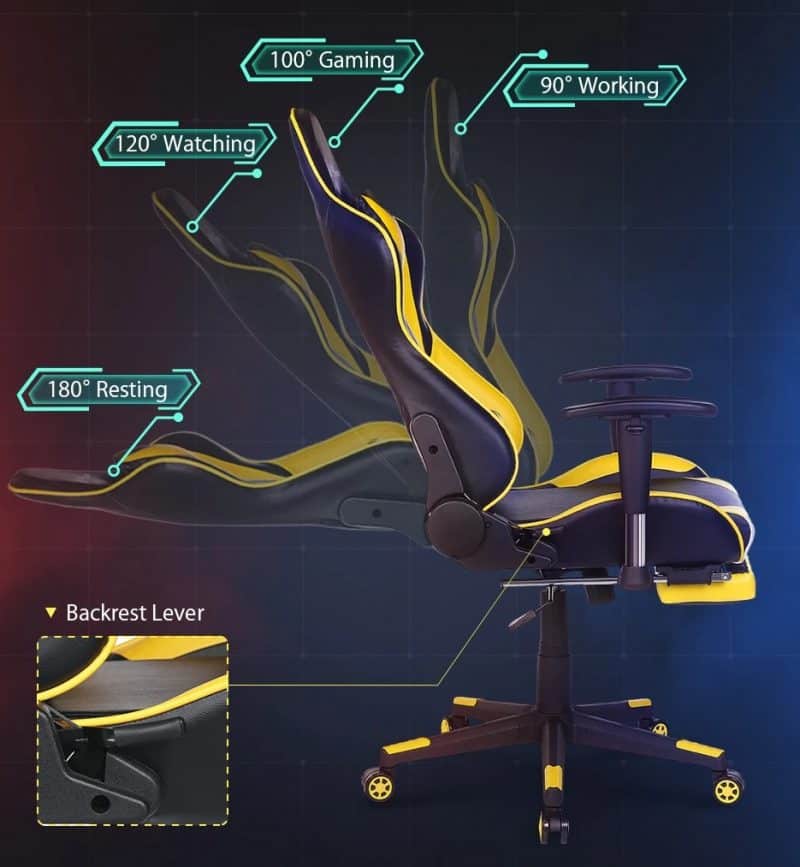 Of course, one of the best features is the retractable footrest that allows you to stretch your legs out and give them a break after so many hours of gaming or work. As most gaming chairs work, it also has adjustable height to go up and down to fit perfectly under any desk that you have. You also have the option of a 360 degree swivel, which is ideal if you have multiple monitors or desks around you. From the seat to the top of the back of the chair is 75 cm, so you can plan if it will fit well in your space.
The make of this chair
The material on the BlitzWolf BW-GC2 gaming chair is PVC material. PVC material is easy to clean and is sturdy which should help it stand up over time. Inside the headrest pillow is pp cotton for ultimate comfort. The backrest is full of a sponge which give it high breathability over long hours. The seat cushion, which is retractable, is made out of stereotype cotton.  The frame inside this chair is all metal, so it should be able to hold up over time, even during the most intense gameplay.
Under the chair has a 120mm gas lift cover for smooth transitions in height. The thick core underneath the chair keeps the levers operating smoothly. The integrated armrest helps keep it sturdy, even after a long time of use. The legs are 32cm 5-point nylon. The wheels roll smoothly so you can glide around your space without too much worry. There are also a few different colors to choose from, depending on how you want it to look.
Features:
180 degree max recline + rocking
Detachable head and lumbar pillows
Retractable footrest
Adjustable height 48-60 cm
PVC material
53 cm wide and 119-127 cm tall