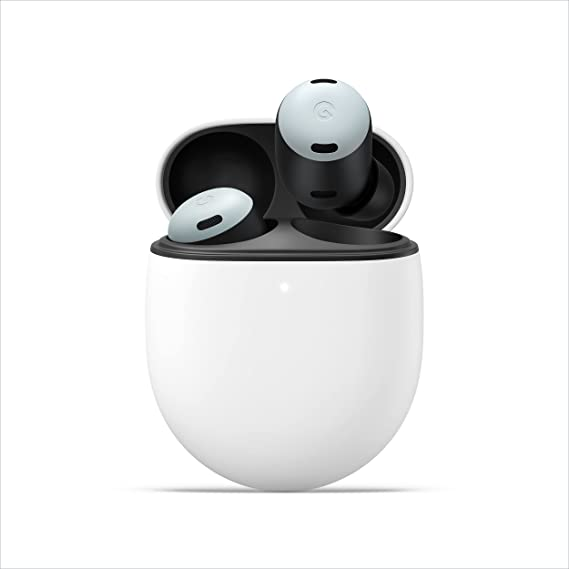 Looking to buy a pair of high-end wireless earbuds made by Google?
Wireless earbuds are surely so popular that virtually all users use them on a daily basis. In the past, there were the old wired earbuds and it was really Apple who started with that sad idea of ​​eliminating them. In 2022 there are few devices that still retain the Jack 3.5 port, so wireless earbuds are almost indispensable in most situations. Whether you use an iPhone, Samsung or Pixel you've probably already tried wireless earbuds, although you should know that most earbuds from well-known brands are priced higher, which is a bit understandable considering you're paying extra for reputation. A high-end earbud probably offers a better experience, long lifespan, and better build quality, but you can still get a pair of earbuds at an affordable price.
When we talk about Google, we probably think of the search engine, but no, I'm not talking about it. Google is also known for its popular Google Pixel, which is one of the most popular devices, having a pure Android and an improved experience compared to the different brands that also use the Android operating system. This is understandable considering that Google also owns Android.
Like the vast majority of brands, Google also has its own wireless earbuds, the Google Pixel Buds Pro, which are an improved version of the Google Pixel Buds A-Series. These earbuds have a significant improvement, so you'll get a pleasant experience, especially if you use an Android device (They also work well on iPhone). Next, discover the most interesting features that Google presents to us in this product.
Feature of the Google Pixel Buds Pro
Google has understood that they needed to change some things in their wireless earbuds and has launched the Google Pixel Buds Pro. These earbuds are an upgrade to the previous version (A-Series). Considering they now cost almost 50% more than the Pixel Buds A-Series, so that would be a good starting point. One of the improvements of these earbuds is that they have incorporated noise reduction, which is good news, most users complained that the A-Series did not include that function. Noise reduction will allow you to isolate yourself from outside sound and enjoy clear sound at all times. The earbuds have an 11mm speaker for a nice sound, plus the bass is sure to be heard incredibly well. The battery has been significantly improved and they can now offer up to 11 hours of use, which is a very generous amount. The charging case can now deliver up to 31 hours of charging, so it will have performed well above most high-end earbuds. Google has also emphasized transparency mode, which will allow you to distinguish outside sounds, it is useful if you want to use the earbuds safely while on the street. If you have an Android device you will be able to take advantage of some customizable settings from the Pixel Buds app (if you have a Google Pixel you won't need to install anything). You'll also be able to use these earbuds individually, so you'll be able to pair them on two different devices.
Summary
If you are a fan of Google or if you have an Android device, I would highly recommend getting the Google Pixel Buds Pro. They are high-end earbuds, so you will get an audio quality well above most brands, but, even so, they are 50% more expensive than the Google Pixel Buds A-Series, so it is something to take into account, but this model incorporates noise reduction. If you have an iPhone you can still use them, but you may not be able to take advantage of some features. Overall, you get everything you'd expect from Google.
You can buy this item here: Amazon.com: Google Pixel Buds Pro – Noise Canceling Earbuds – Up to 31 Hour Battery Life with Charging Case – Bluetooth Headphones – Compatible with Wireless Charging – Fog : Electronics
My name is Joel! I love to read, I go to university like most people my age.
In my free time I usually train boxing, I love music, I also know how to play the guitar and the harmonica.