We are influencers and brand affiliates.  This post contains affiliate links, most which go to Amazon and are Geo-Affiliate links to nearest Amazon store.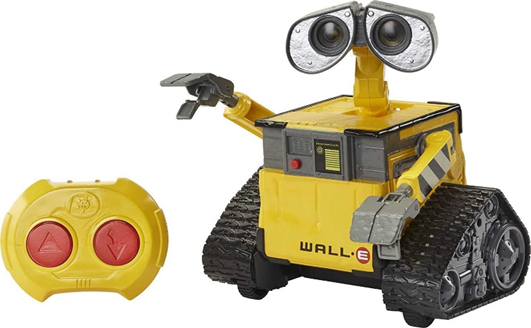 Looking for a fun remote control toy for your child? Then Disney has the perfect gift
Children love toys, but as you know, sometimes it can be difficult to find a toy that can really surprise children, I know that children are happy with any gift, but I mean a toy that can interact with children, something that can become a friend of your child if you think about it, It may sound like a great idea. Children often spend a lot of time at home, so it is important for children to have fun when they cannot leave the house, loneliness can become a problem if children cannot entertain themselves. Fortunately, manufacturers are responsible for designing fun toys that will help improve your child's intellectual development, so there are many toys that your child will surely love.
Toys that work with a controller are preferred not only by children but also by adults, it is fun to be able to control a toy using only a remote control. Kids have fun, so a remote control car can be the perfect gift for most kids. But how about a toy inspired by a Disney movie? It sounds much more interesting.
The WALL-E RC is undoubtedly an amazing gift not only for children but also for any fan of the WALL-E movie. It is practically a replica of the robot from the Disney movie. Make your child have fun with the amazing sounds that WALL-E can play. Without a doubt, this robot can become your child's best friend. Below, discover the most interesting features of this product.
Features of the WALL-E RC
It looks like the one in the Disney movie
If you have seen the movie WALL-E surely you have noticed that this robot looks almost identical to the one used in the Disney and Pixar movie. It's been designed to look almost completely like WALL-E, so if your child has seen the movie, they're sure to immediately recognize the robot. WALL-E can move similarly to how it does in the movie, so that's a lot more fun for fans. Best of all, this remote-controlled robot can grab things with its arm, which means you can place small objects in the robot's hands, which can be fun for kids. The size of this electronic robot is 9.5 inches, so it is not as small as other robots. The WALL-E is shipped inside a colorful box.
More than 20 combinations of lights and sounds
A soundless toy is somewhat boring for children, so the WALL-E RC can reproduce more than 20 combinations of sounds and lights. Although it can't sing songs, it can play sounds similar to what it does in the movie, so, that's much more true to the movie, so kids can have fun with the robotic sounds that WALL-E can play. On the back of the robot there is a red button, pressing it will generate sounds. The robot's eyes will also light up when using the remote control.
Easy-to-use remote control
This robot is designed for children over 4 years old, so an advanced remote control can be confusing for children, so the WALL-E includes an easy-to-use remote control, the robot can move forward, backward and of course, it can also rotate. Because the remote only has two buttons, you will only be able to turn the robot to the left (by pressing both buttons). You should also keep in mind that the robot and remote control are battery operated, so you will need 4 AA batteries for WALL-E and 3 AAA batteries for the remote control.
You can buy this item here on Amazon
We are influencers and brand affiliates.  This post contains affiliate links, most which go to Amazon and are Geo-Affiliate links to nearest Amazon store.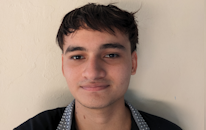 My name is Joel! I love to read, I go to university like most people my age.
In my free time I usually train boxing, I love music, I also know how to play the guitar and the harmonica.