With summer officially here, a lot of people have been looking into scooters to ride around. Instead of pushing around the old-school way, why not invest in a better electric scooter?
Today, we'll look at two different Electric Kick Scooters that offer slightly different specs so you can decide what's best for you.
Carbon Fiber 5200mAh 5.5 inch Wheels Folding Electric Scooter
This first scooter has a powerful 250W motor with a max of 20 km/h speed and 5200mAh battery capacity, but of course it depends on your speed and weight. You'll be able to go at maximum 18 km, so you don't need to worry about your battery dying along the way. This scooter can handle a gradability up to 20 degrees.
On the handlebar, there is a digital screen that displays your speed, working time, and the power remaining. This will help you know when you need to start a charge or if you have enough battery for another day. You'll always know the most important stats right at your fingertips. The battery is a Li-ion battery with a rate of 52W. Generally, it takes about three hours for this scooter to fully charge and be ready for another trip.
The wheels have a solid 5.5 inch rubber tire, with built-in anti-slip texture to keep you safe on your ride. Even with slippery ground, there is enough grip to stop from slipping. There is also a kickstand for when you can't hold it. The front wheel always has a shockproof spring to keep your ride smooth. In the front of the scooter is a bright front light and a breaking rear light, so traffic and people around you always knows what you're doing. It is front wheel drive and rear wheel brake. You can pick up this scooter for only $459.99 over at Gearbest with free worldwide shipping.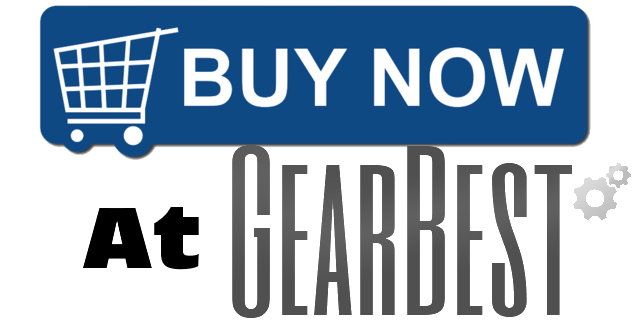 Carbon Fiber 6600mAh 5.5 inch Wheels Folding Electric Scooter
This
second scooter
has the ability to go faster than the first one. Instead of the 5200mAh battery with maximum of 20 km/h speed, this one offers a 6600mAh battery with a maximum of 23km/h speed.
Both of these scooters can fold in half for easy carrying, making this scooter a good option for traveling around any town. It's just a simple button that closes the scooter and opens it back up. Compared to other scooters, this one is lightweight due to the carbon fiber build. It folds into the size: 102 x 40.5 x 24.5 cm.
Overall, these scooters are great for the summer months and traveling around where you need to go.  You can pick up this scooter for only $459.99 over at
Gearbest
with free worldwide shipping.