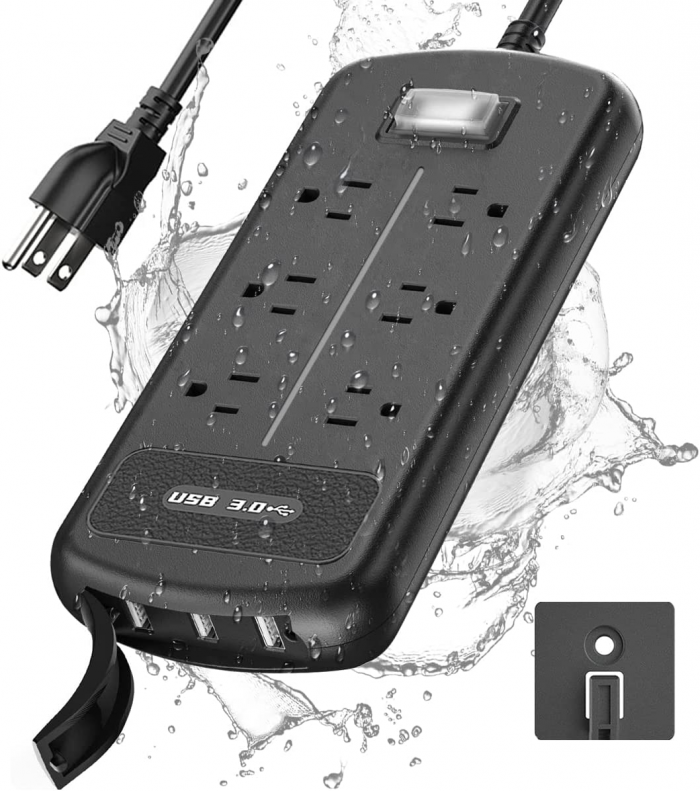 Looking for an electric power strip to connect devices?
Having a lot of electrical equipment at home can end up being a problem if you don't have electrical connections available. Power strips are the ultimate solution for connecting many devices in one place. Power strips are ideal for connecting computers, chargers, lamps, and more. You need to be careful when buying an electric power strip. Often cheap power strips do not include any protection in case of blackouts or electrical failures. Surge protection is the best way to protect your equipment in case you experience any electrical problems. Choosing a reliable, good-quality power strip can be a complicated task. That is why I was in charge of looking for an electric power strip with high levels of security that is also available at an affordable price. The Yohuton is an amazing power strip with surge protection and is available for less than $25. If you are looking for an electric power strip with these characteristics you would surely like to know more about this product.
Features of the Yohuton power strip
The Yohuton is an amazingly electric power strip with high levels of safety. Its main feature is precisely security. You can connect electrical equipment safely, surge protection will protect your equipment from any electrical problems. The power strip features 6 AC connectors and can connect to most standard adapters used in the United States. Another interesting feature is the high resistance against water. The Yohuton can be used on the outside of the home even when it rains thanks to the design that prevents water from entering inside the circuit, this is a really amazing feature. This electric power strip is safe for homes with children. If your child accidentally touches the outlet there will be no risk. This strip features an IPX6 rating which is good enough to withstand rain. The power strip also includes 3 USB connectors to recharge the cell phone or any device. USB connectors provide a maximum voltage of 5V (the power strip provides the power required by the device). The power strip has a length of 9.2 feet which is long enough to be used outdoors. When the power strip detects a consumption above 1875W, the surge protection will be activated to protect your equipment safely. You probably won't find another product with similar specifications available for this price.
Some recommendations from the manufacturer
You should never submerge the power strip completely underwater, the power strip has been designed to withstand rain, but submerging the power strip completely can be unsafe. Do not exceed the maximum rated power (1875W). The manufacturer does not recommend disassembling the power strip, if a problem occurs contact customer service. Do not disconnect the main cable when you are using any equipment. Please note that the power strip is manufactured to be used with standard U.S. adapters.
You can buy this item here: Amazon.com: Outdoor Power Strip, Yohuton 6 Outlet Surge Protector with 2.4A USB Fast Charger Port 9ft Heavy Duty Extension Cord Anti-Shock Weatherproof Power Strip with Safety Overload Protection : Electronics
My name is Joel! I love to read, I go to university like most people my age.
In my free time I usually train boxing, I love music, I also know how to play the guitar and the harmonica.