A second monitor is a boon in itself, but sometimes you just don't have the desk space for that sort of setup. Don't go selling that extra monitor yet though, as I may have the solution to your desk space troubles. GearIT sells a fantastic, affordable monitor mount that is durable and a piece of cake to set up. It's solid steel design can hold larger monitors, and it's quite compact to boot meaning it won't ruin your desks overall aesthetic. It's sleek, and handles its function quite well. So without further ado, lemme tell you why you should consider GearITs mount if you're looking for a way to de-clutter your desk.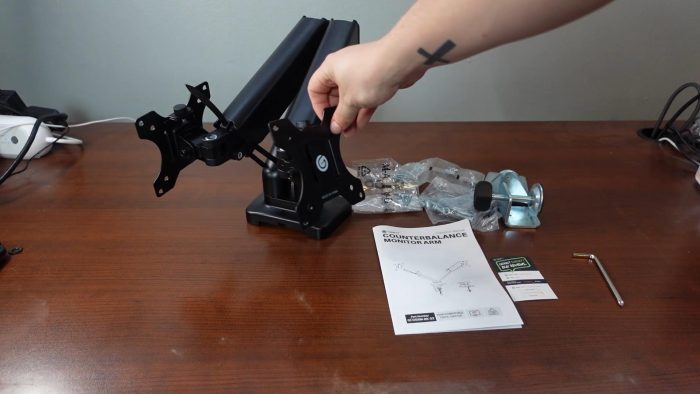 Features
Starting off, this mount works with all the top monitor brands including Samsung, LG, Dell, Acer, Viewsonic, and even BenQ. It supports a size of up to 32″ which is literally a small television in terms of width, and a poundage of 19.8lbs. That's quite the sturdy stand. Bringing your monitor up actually has several health benefits as well including improving your posture, reliving strain on your neck and shoulders, and as I mentioned before it frees up desk space. You get the perfect angle for whatever you're doing be it actively working, or lounging in your chair watching TV at your desk.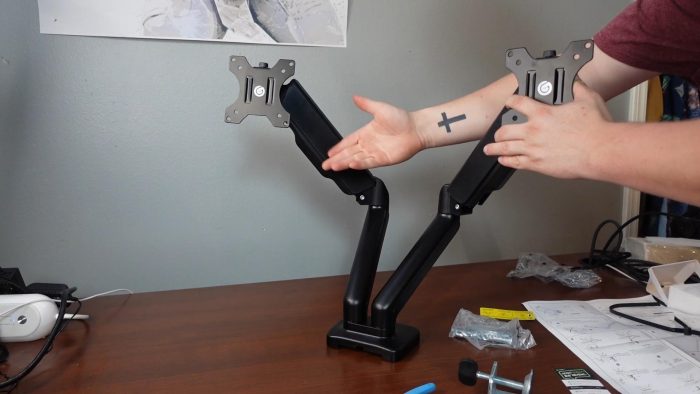 The stand allows you to tilt anywhere from seventy degrees to a negative forty five degree tilt, and it can swivel ninety in either direction. It also rotates a full 180 on the off chance you want to flip your desk around for whatever reason.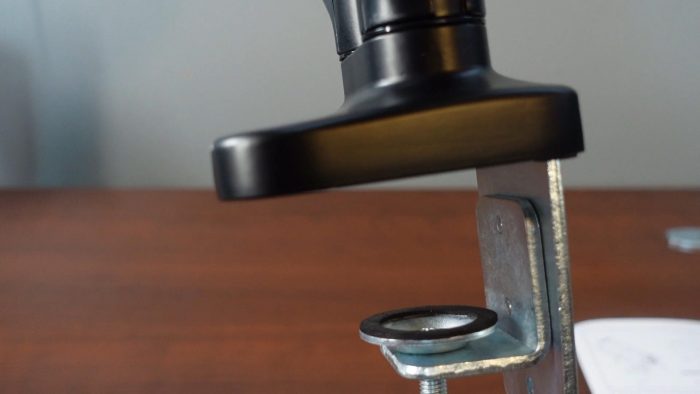 The installation is extremely simple and takes no time at all, and it utilizes a removable quick release VESA plate which will let you pull it off and reset it at your leisure. As always GearIT stands by their products, and has been sure to include a limited lifetime warranty with your purchase.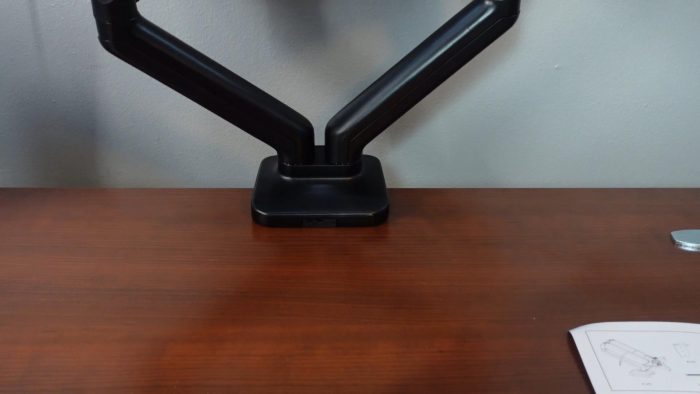 Video Review and Setup of GearIT Dual Monitor Mount Desk Stand
Summary
So that's it. GearIT produces quality products, at affordable prices. In this case the mount is extremely sturdily designed for a simple clamp mount, it can support a ton of weight for such basic setup, and really it's a head above the competition in terms of affordability against quality. Normally you get what you get what you pay for, but in this case I'd say you're scoring quite the deal. Thanks for reading, and have a fantastic rest of your day.

Pick up the GearIT Dual Monitor Desk Mount on their official store now!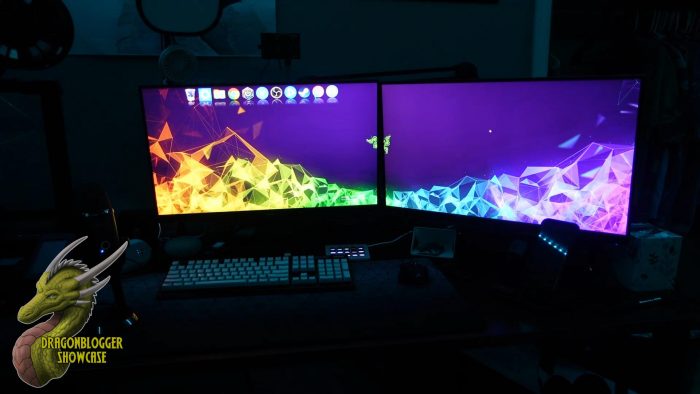 I am just a 25 year old doofus who enjoys rpgs, sugar rushes, and passing out at odd hours.