Get the latest FALLOUT 76 expansion — The Pitt and many others for free this October on Prime Gaming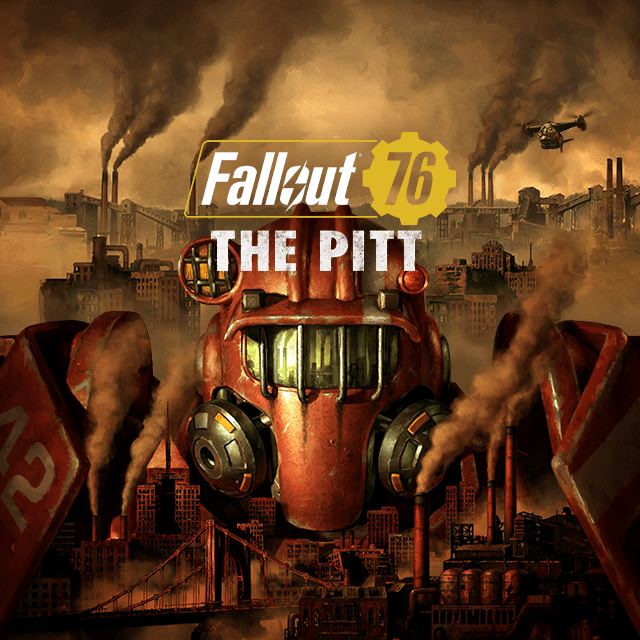 This month you have a chance to beat the apocalypse with The Pitt and other DLCs that you can use in some of your dark fantasy games.
Prime Gaming will be granting Amazon prime subscribers free access to some highly exclusive games this October. All you have to do is open an Amazon account if you don't have one, link it to your Prime Video or Amazon Prime if already you're a member, go to Prime Gaming, click on Try prime, confirm your location and if necessary make changes. Then you stand the chance to enjoy a 30-day free trial of latest exclusive deals and discounts, as well as a full list of free PS4, Xbox One, and PC games coming this October on Prime day and far beyond.
October's list includes:
What is the latest from the Fallout Series?
Last month too started with a bang as Bethesda continues with their quest to get gamers immersed in endless game plots and twists. And this new edition has been nothing short of a successful ploy to get the series lovers back on track. And also free for all active subscribers on Prime Gaming.
The storyline as initially presented to gamers in Fallout 3 and sparingly revealed in the game trailer, will see the latest Fallout adventure continue to push gamers into the sun-drenched ruins of Pittsburgh — a part-region of the already shattered city of Pennsylvania now known as The Pitt, where gamers will be set to face mutated monsters and other outrageous threats through every quest.
The new expedition features a largely new improvement, new missions, adjustments, bug fixes, and advanced game mechanics such as:
A new season titled "City of Steel"
Introduction of two exceptional missions: From ashes to fire and Union Dues
There are now two sections in the whitening resorts
A totally new currency — Stamps
You now integrate time traveling into some places on the game map. i.e the foundation, rusty pick, and crater.
Players will encounter a new vendor — Della Ripa
Players no longer need caps to time-travel to some places on the game map
Three additional new achievements and rewards
New supplies for crafting, healing, and others
Additional equipment and upgrades were made to weapons and many more
Gameplay
Drawing from Steve Messy's comment and the actuality of the gameplay, The Pitt is just part of something big to come from the Fallout Series.
More of an additional game plot and missions than an actual full pack. A new hub in Whitespring now serves as the entrance to The Pitt. The roadmap upgrades and fixes state that there will be new missions and dialogue trees for talkable NPCs, and Hex interacting with the Vault-Dwellers.
Development Team
The latest update was supervised by same the person that has since been overseeing all other previous expeditions and development of the Fallout series — Jeff Gardiner. All other things that make up the gameplay such as concept art a
Human Characters
Everett, Gruber, Duke, Bingo, Harris, Adan, Krenshaw, Kai, Marco, Lulu, Arena announcer, Bone, Ishmael Ashur, John John, Midea, Nola, Jackson, Pitt raider, Reddup, Marie, Hammer, John Bear, Faydra, Brand, Phantom, Ramsey, Wildmen, Tom McMullin, Slave Master, Pitt Slave, Slave fighter, O Dog, Milly, Wild Bill, Sandra Kundanika, Grudd Bear, Friday, Mex, Prosper, Vikia, Spook, Wernher, and Squill.