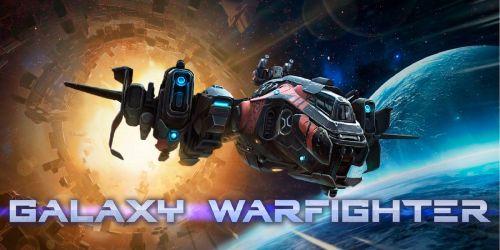 Prove that you are the best pilot in the galaxy!
Taking its roots from the classic games in the shoot'em up genre, Galaxy​ Warfighter conveys the old ideas in a new way. Piloting your fighter ship, you have to fight hordes of enemies with unpredictable strategies and attack schemes.
Well, and if you think that the usual enemies are too easy, Galaxy Warfighter will put you face to face with the ruthless bosses. You should not underestimate them. The game will continue to increase in difficulty.
Details:
Developer:​Qplaze
Publisher:​JoyBits
Platforms:​Nintendo Switch, Windows PC, Mac, Linux
Genre:​Arcade shoot 'em up
Release Date:​April 16, 2020
Price:​$6.99, €6.99
Key features:
Learn from your mistakes – or die!​Galaxy Warfighter 10 enemy types utilize a range of well-thought-out attack schemes.
Survived regular enemies? It's just the beginning.​4 unique and tough bosses await you.
Survival of the fittest.​Master 8 weapon types and a complex system of upgrades.
Hard but beautiful.​The game features 100 levels with incredible backgrounds.
Modern-day nostalgia.​Everything in Galaxy Warfighter is made with modern HD graphics but stays true to the genre's retro style.
Galaxy Warfighter​is developed by an independent studio Qplaze​,​ and published by JoyBits.​
Take a look at our stream of Galaxy Warfighter
Links: