We are influencers and brand affiliates.  This post contains affiliate links, most which go to Amazon and are Geo-Affiliate links to nearest Amazon store.
For most gamers, the gaming station is usually their comfort zone; a place that lets them relax and enjoy themselves. However, whether you own the latest Xbox or the most advanced release of the PlayStation, your gaming experience cannot be comfortable if there are constraints in terms of space.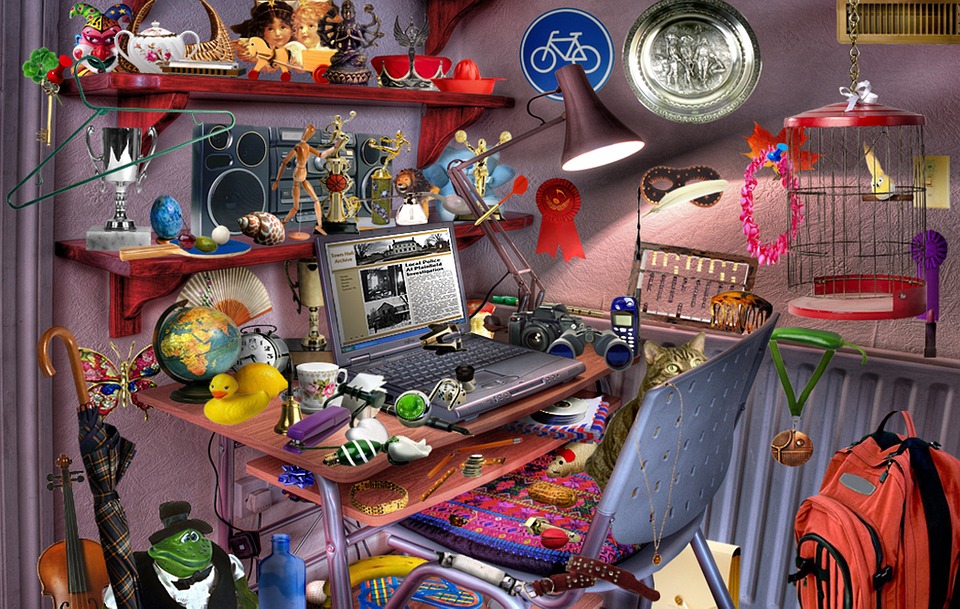 A gaming table, if chosen carefully, will definitely be of great essence in saving space. The numerous gadgets and devices used in gaming should always get enough space for top-table placement as well as safe storage when not in use. So, what are the factors to consider when shopping for a gaming table? A thorough research done to determe the best gaming tables has come up with a verdict that the following are the tips on how to choose the best gaming desk for your gaming station.
Durability
Can you imagine how frustrated you would be to one day walk into your gaming room, only to find your table broken, and all your gadgets on the floor? You definitely do not want this to ever happen to you. This is the main reason why you need to find a durable game table for placement of your display monitors and other gadgets. The gaming table should be made of strong and sturdy materials including a Steel frame and a tabletop made of thermal-pressure laminated wood, high-density particle board, strong plastic, PVC, glass or high quality hardwood. Not only do these look great, but they are also resistant to wear and tear. Its finishing should also be of high quality for better appearance and resistance to scratches.
Design
The design of the gaming table is not just responsible for its general appearance, as most people believe. It also deals with the ergonomics that are meant to ensure utility and performance that is more effective. The best gaming tables in the current market are designed into an L-shape for saving of space, and a higher weight capacity to cater for the numerous devices they carry. The L-shaped design is space-saving as it fits perfectly on any corner of the room, giving gamers enough room for their gaming gadgets as well as movement of their legs. The high quality finishing that is used on its body not only ensures a great look, but also resistance to scratches. Such a table should have a spacious tabletop that offers adequate room for your display monitors, gaming console, mouse and other gadgets. You will also have ample room to move your arms around during gameplay, allowing for easier and faster access to whatever gadgets you need.
To help deal with the messy clutter of cables lying on the floor or tabletop, gaming tables usually have grommets, which the numerous cables are passed through to connect to power outlets and other peripheral devices. It also helps to find a gaming table with a color that will match your décor perfectly since color psychology does play an important role in mood, which is directly related to performance. You also need to choose between pre-assembled of DIY assembled gaming table, which mostly depends on your assembly skills and how convenient or fast you need the whole process to be.
Storage provisions
Video games involve a ton of different gadgets and devices that play different functions. The best table for your gaming room should have enough storage provisions to accommodate all these. First, its tabletop should be wide enough to offer enough space for the monitors and other devices that are used more frequently. It should also be equipped with enough drawers and shelves for storage of less frequently used gaming gadgets as well as drinks, snacks, memory storage devices and even books. Even better does it become if the drawer pedestals can be slid up to create more leg space. It is often best to get a gaming table with the most amount of storage space, as you never know what other gaming device you may add to your collection in the near future.
Budget
Your budget should never prevent you from getting the best gaming table for yourself. Actually, depending on the features you want, you will be able to find a table that fits into your set budget. Gaming tables cost from as cheap as below $100 to the high-end models that go for thousands of dollars. As much as it is common for the number of features to reduce along with the price, with some patience, you could land the best discounts and offers that will get you buying your dream gaming table at an unbelievably affordable price.
Customizability
Just like any other device, customizability is a prerequisite for supreme reliability and versatility. A gaming table should be customizable to cater for the different needs of the user. For instance, the best gaming tables usually have an adjustable height to accommodate gamers of all sizes. There are also easily foldable gaming tables, and they are ideal options for people with smaller gaming stations, or those that want a makeshift gaming station. Others have adjustable drawer pedestals that can be slid up for more legroom. It is usually important to consider all your specific gaming needs and research the gaming tables that can be easily adjusted to fit your preferences whenever you need.
Maintenance and Warranty
Even though you may have bought your gaming table at the best bargain, it is exasperating to discover that the cost of maintenance is flying over the roof. In addition to choosing a durable table, you should also find one with low maintenance needs. If any repairs or replacements will be needed, it helps to purchase a table with easy to access spares. If you find a manufacturer that offers a great warranty for their table, then you should consider spending your money on them. A warranty on the product guarantees its quality for a long period. Some manufacturers even offer a lifetime warranty, so it is usually best to find the gaming table with the longest warranty. You should always buy gaming tables with money back guarantees so that in case you don't like it, it can be returned to the seller for a full refund.
Integrated technologies
Depending on your gaming needs, you may need added features on your gaming table. To create more space for additional display monitors, you may consider a gaming table with a floating wall unit. Tables with integrated power and USB connection ports have become more common in the recent days. Such tables reduce clutter from the numerous cables that connect the gaming gadgets. Others have specific technologically designed trays and sliding holders for you keyboard, mouse and other controllers.
Conclusion
The gaming table brings a genius combination of style, comfort and utility at an affordable price. As much as some people may not agree with this fact and stick to the belief that the gaming table is too costly, the features that come with it are worth more than its price tag. With the above tips on choosing the best gaming table, you will definitely be able to make your wisest investment for your gaming station. With enough working space in front of you, neither your comfort nor performance will be compromised. No matter your budget, you will surely be able to find the perfect gaming table for your station. It will only takes some patience and research.
We are influencers and brand affiliates.  This post contains affiliate links, most which go to Amazon and are Geo-Affiliate links to nearest Amazon store.
I am interested in all things technology, especially automation, robotics and tech that helps change how society will live in the future.