We are influencers and brand affiliates.  This post contains affiliate links, most which go to Amazon and are Geo-Affiliate links to nearest Amazon store.
Blogging has become very big in recent times because it represents a very simple way of expressing your opinion or information about a particular subject to an online audience. While it is not mandatory to take the trouble of buying a domain name and setting up a website, you do need to use a blogging platform for hosting your blog. For someone who is new to the concept of blogging, it can be very confusing when it comes to choosing the blogging platform that is ideal while being easy to set up and not demanding any special skills of coding. You need to chalk out a progression path and have an idea regarding the way you want your blog to grow in the future. Some popular blogging platforms that beginners can consider:
WordPress.org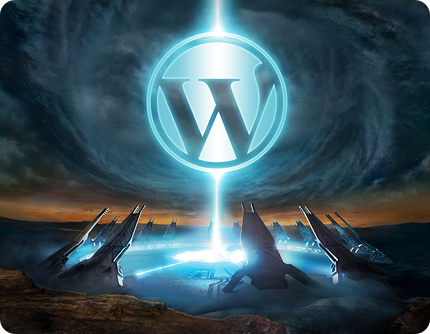 Unarguably one of the most popular blogging platforms, WordPress.org is completely open source, which means you can build your blog as you like. Since it is self-hosted, you will also need to enter into a contract with WordPress hosting provider. The advantages include complete control of all aspects of your blog, including the liberty of adding features like e-commerce, forums, membership, etc. from over a list of more than 45,000 plug-ins that are completely free. You can use a huge library of themes, both free and priced, to design an aesthetically pleasing blog. Understanding the features of WordPress.org can be quite challenging for the beginner. While the software is free, you will still need to purchase a domain name and buy server space to host your blog.
WordPress.com
The basic service for hosting blogs is free in WordPress.com and the platform is very easy to setup, use, and manage. You will still need to buy a domain name as well as pay for premium services and extra storage. While you cannot display your own advertisements, the platform will show its advertisements and logo. You can subscribe to the Personal plan at $2.99/monthto remove the platforms ads and logo and also get a custom domain name. An $8.25/month subscription gets you extra storage space and design tools. The software is rather basic and most bloggers graduate to more sophisticated packages over time.
Blogger
Blogger, the Google-owned blog hosting service is free and offers an easy way of blogging for those who are not tech-savvy. Ideal for those without any technical knowledge or skills, the software is very simple and easy to use with all the reliability that comes from Google's robust computing platform. Simplicity comes with limitations as you only have very elementary blogging tools and it is not possible to add new features with your website's growth in popularity. You don't have too many options of templates so design capabilities are severely limited. There's also the chance that Google can exit the service at any time, they have a reputation of quitting projects without warning. Advanced users will want more functionality and control that only platforms like WordPress, arguably the best platform for designing a blog can offer.
Tumblr
Somewhat different from the other popular blogging software, Tumblr is more of a micro-blogging platform with features of social networking such as sharing tools that are built-in, re-blogging, and ability to follow other blogs, etc. Users like it for its ease of use; you can very easily blog images, as well as AV files. As may be expected of free software, the feature set of Tumblr is quite limited and the platform cannot keep pace as your blog grows. Backing up your content or migrating to other platforms can be cumbersome.
Medium
A blogging platform that is very easy to use, Medium is much favored by the community of bloggers, journalists, writers, etc. There is virtually no setup requirement and users need not have any programming skills to use it. The main advantage of using Medium is that it provides bloggers a window into a community that has a population with very similar interests, and you can straightaway concentrate on publishing your content without having to deal with design concepts. However, you need to come to terms with the limited set of features. It is not possible to run your own advertising so it is impossible to monetize your blog.
Conclusion
If you are a casual blogger, you can use any of the free and easy-to-use blogging platforms that come with a limited set of features and controls. However, if you are into blogging with a serious intent of delivering content that is valuable, which, can, in turn, be monetized, you should make a start with a site like Wrodpress.org, even though it is a lot more complicated and a little more expensive. Even if the start is difficult, you will have a lot of features at your fingertips, and you will not have to deal with the transition hassles when your blog becomes big and popular.
Author bio: Meredith Chase is a senior tech journalist and a well-known reviewer of websites and blogs. According to her, the best platform for designing a blog really depends on the end use of the blog and the extent of tech expertise of the blogger.
We are influencers and brand affiliates.  This post contains affiliate links, most which go to Amazon and are Geo-Affiliate links to nearest Amazon store.
This is the Dragon Blogger Guest Bloggers account for author's who want to submit articles and only have credit in the post instead of having to manage their own WordPress profile.