We are influencers and brand affiliates.  This post contains affiliate links, most which go to Amazon and are Geo-Affiliate links to nearest Amazon store.
Windows is prone to becoming bogged down with issues and the longer you run the operating system the more unnecessary information will start collecting.  Even worse by default there are some vulnerabilities that will be there right from the start and most average home computer users won't know to close and disable services they don't need or even know are running.
Sure Windows has a built in firewall and malware tool but it doesn't do more than the bare minimum to keep your system safe and all it takes is running System Mechanic 12 to show just how many issues exist with your current Windows installation.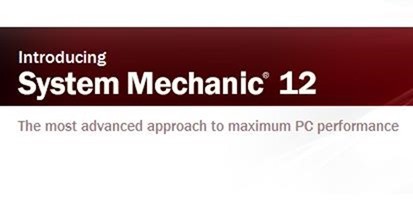 Now, when I was sent a copy of System Mechanic 12 to review and test, it was a time where I had just done a clean install of Windows 8.1 a month earlier, I didn't consider myself having a system bogged down by dozens of application installs/uninstalls and all the crap that collects infesting the registry like cobwebs over time.  I was surprised at how much was identified when I ran the program to be honest.
Installing the system is a breeze and after installation and registration you are presented with the console for System Mechanic 12.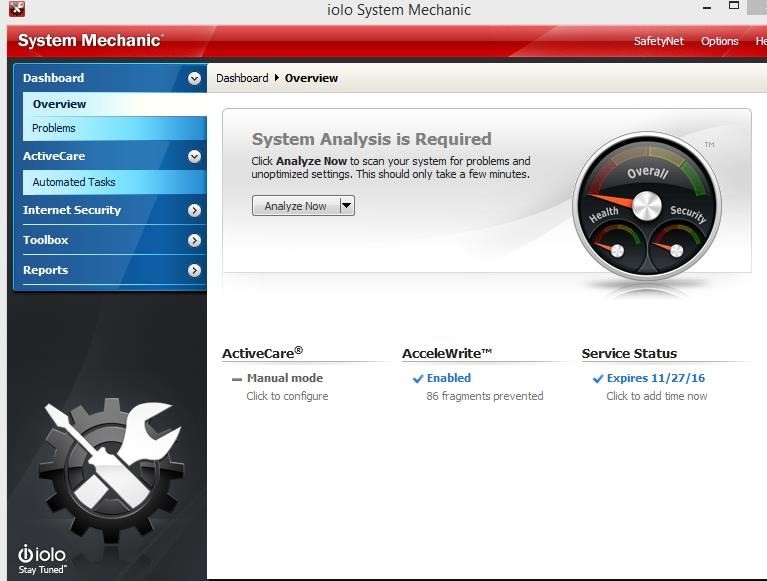 At this point you run the system analysis so that it can go out and collect all the information about your computer, scan the drives, register and configuration settings of just about everything in the OS. Now on my system that was only freshly installed a month ago it came back with 8 problems in the high level summary.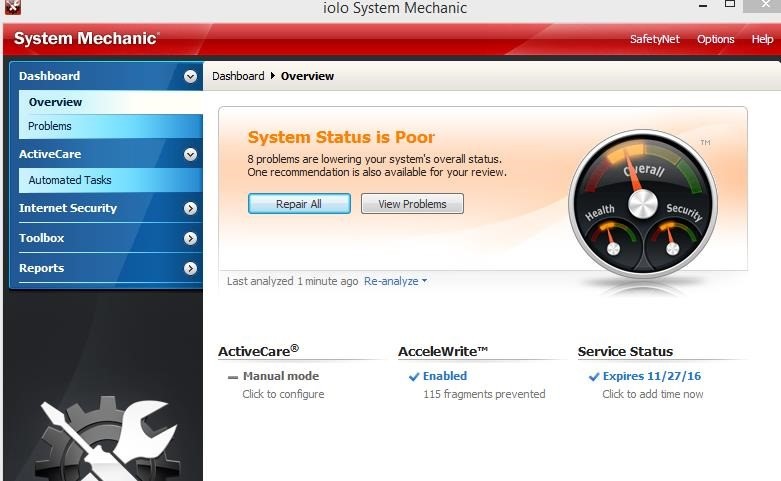 Oh, only 8 that isn't so bad right, but the system status was listed as poor.  That is when you drill down by clicking on view problems to see just how many problems are classified in that 8 level problem summary.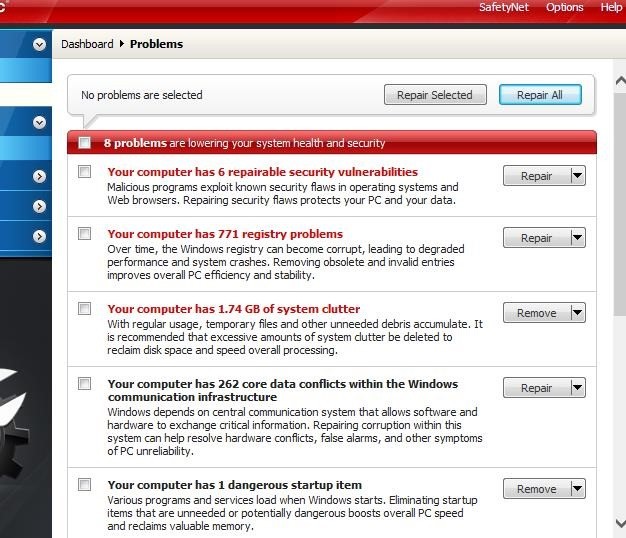 6 security vulnerabilities, 771 registry problems, 1.74GB of system clutter, 262 core data conflicts, 1 dangerous startup item, and the list went on.  So on each section or category you can click on the down arrow next to repair and learn more details about the issues first, I never just click repair on anything without knowing what it found and what it's specifically fixing.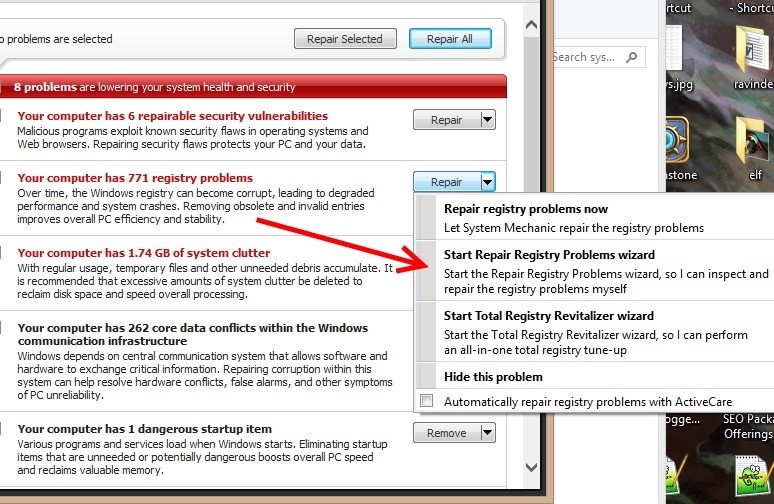 So I started the repair registry problems wizard for example and looked at what it considered registry errors.  It breaks it all out for you and provides you the ability to drill in to detail to each specific item that is grouped by type of registry issue it found.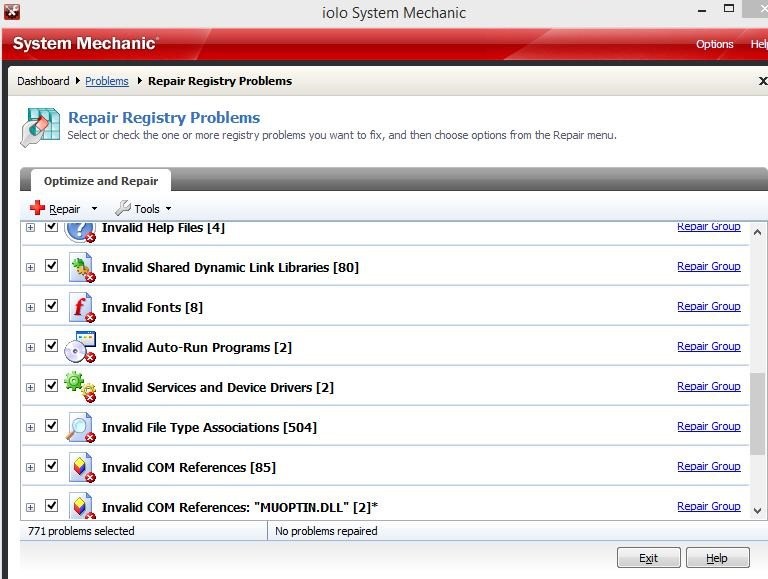 This level of detail is very much appreciated, and most people won't understand what all of this means, but that's okay it caters to those who simply just want to fix and don't care, but it also shows the exact details so the more Windows savvy can know what happened, what went wrong and what is being fixed.
Under the network settings it found some vulnerabilities with a custom host file entry that it found and a trusted certificate which I manually trusted.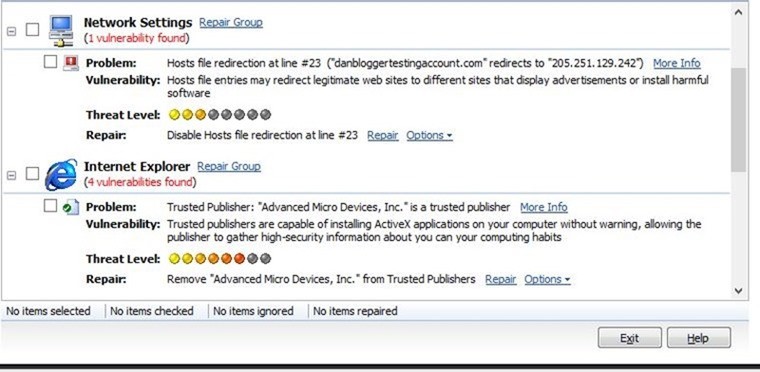 Now, I knew this host file entry was there, I put it there but this is an excellent scan as many Trojans and malware can put a host file entry into your system and this program would catch it and report it.
After reviewing the entire report I decided it was time to clean it all out and let it run.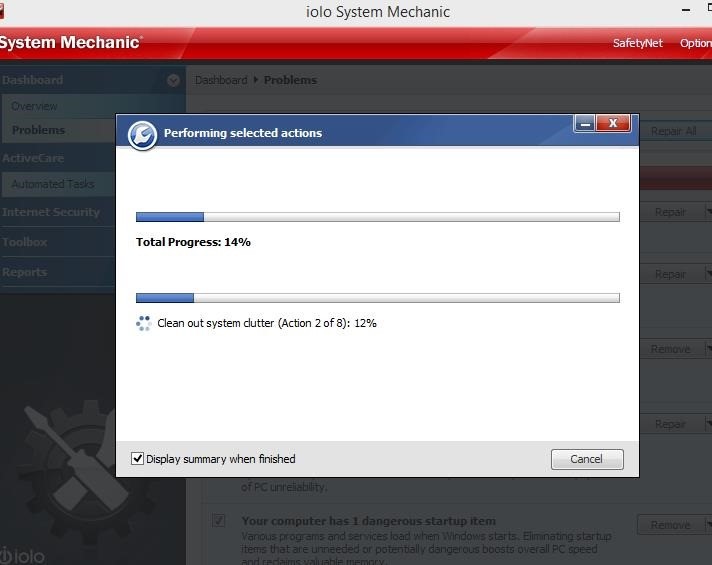 It ran surprisingly fast and promoted for a reboot after the cleaning was completed, there was no negative impact to any applications while the cleaning was going on and it recovered that 1.74GB of HD space for my C drive.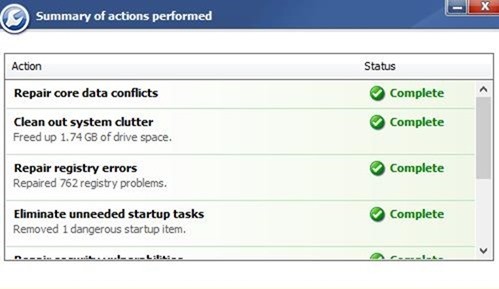 Now after rebooting I didn't specifically notice any performance gain because I have an SSD drive and Windows is lighting fast, but I noticed no negative issues either.  A re-scan found none of the issues that were found during the previous scan.
While finishing up for my review of System Mechanic 12 they released version 12.5 so I felt why just close out this review of the version just as they release a later version, so I decided to test and run another scan and see what additional features/findings the later version of System Mechanic would find compared to the previous version.

The biggest change in System Mechanic 12.5 is probably the most beneficial in my opinion for keeping the application running all the time, and that is the LiveBoost.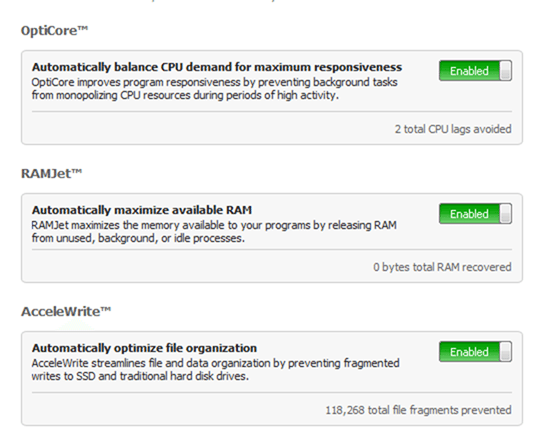 This is basically a real time monitoring and intervention system that helps keep your CPU responsive, clean up and free RAM when RAM usages starts not releasing on it's own (granted Windows 8 isn't that bad with releasing RAM after programs closed, but it is still a good feature).
AcceleWrite was one of the ones that I noticed write away and it showed that in only 2 days of using System Mechanic 12.5 it prevented over 118,268 total file fragments.  2 CPU lags were avoided total but not sure how to quantify what performance benefit that would have and if it really would have been noticeable.
System Mechanic has a ton of tools to help you optimize your Operating System too, and one was maximizing the speed of your PC which can defrag the registry, optimize your system drive and remove unnecessary start up items.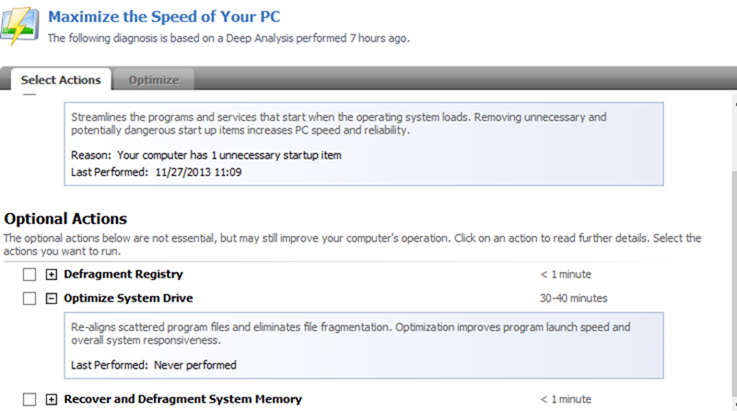 Optimizing your system drive is probably the most time consuming task and it really takes about that amount of time to complete honestly.

After about 35 minutes the task was completed.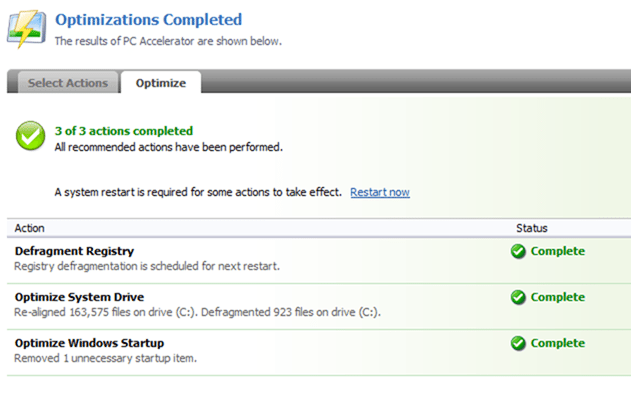 Overall I found System Mechanic to be great at what it does and that is look for ways to harden and clean up the Windows operating system as well as help keep things running smoothly.  It works running it in real time and you can set it to automatically clean up and take care of issues without you having to run it all the time manually to scan and fix issues too if you prefer.
Use Coupon code: UPG at checkout to receive $30 off! valid until 3/31/2014.

Disclaimer: Iolo provided me with a copy of System Mechanic 12 so that I could do a proper review of the software on my system.  All opinions are 100% mine and mine alone.
We are influencers and brand affiliates.  This post contains affiliate links, most which go to Amazon and are Geo-Affiliate links to nearest Amazon store.
I have been obsessed with computers, tech, gadgets and games since the early 1980's having grown up on the Commodore 64 and Amiga computers.
By day I work in the IT Security Industry and have been in IT for over 20 years. On my spare time I am a Vlogger, Blogger, Streamer, Gadget Reviewer, affiliate marketer, influencer and entertainer. I am also an avid movie fan, TV Show fan, Anime fan, video game fan and fan of trying anything and everything new.