Okay, there is only so much that can be said about a Lightning cable, simply the cable that you plug in and recharge your iPhone or iPad Air or other Lightning device which are only a handful of unique devices.  But I will say Comma Chargers has a few cables that stand out from your typical non-Apple direct Lightning Charger, and this is why I was happy to review them and am very pleased with them that I think they are worth showcasing.
This Video Showcases both the Braided Lighting Cable and the LED Lightning Cable.
I just like the feel of braided cables, they are less likely to get twisted, tangled and are higher quality, you will find that the Braided Cable is just as high quality and pretty impressive.  If you want a braided Lightning Cable, this is worth looking at and can be found here.  At $19.99 it isn't a budget lightning cable but you get a better and higher quality cable that is fairly long too at 6′ in length.
What is really super cool is the flat LED lightning cable, which comes in Green or Blue.  This is a lightning cable that glows all the time so that you never have trouble finding the cable at night in the dark, and this cable is so bright it actually replaces a nightlight with a cool soft blue or green glow.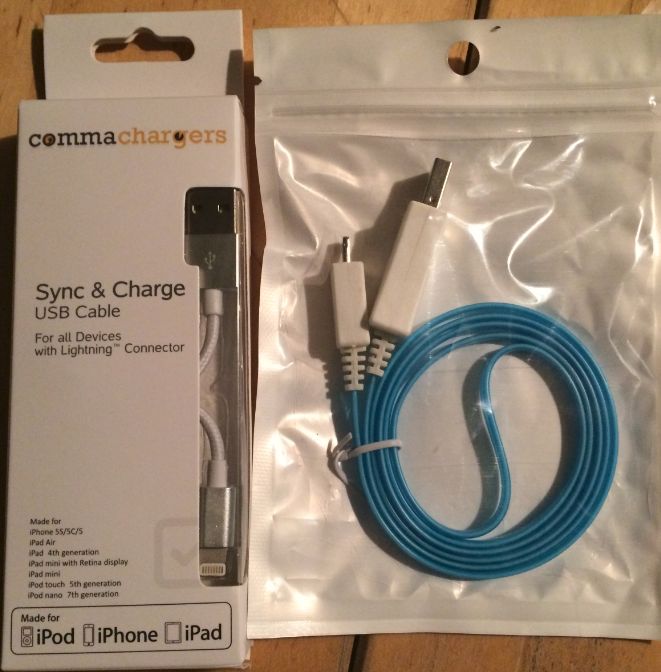 It was the LED lightning cable that I still love just using and looking at at night for it's soft glow, I literally removed the nightlight in my wall thanks to this cable.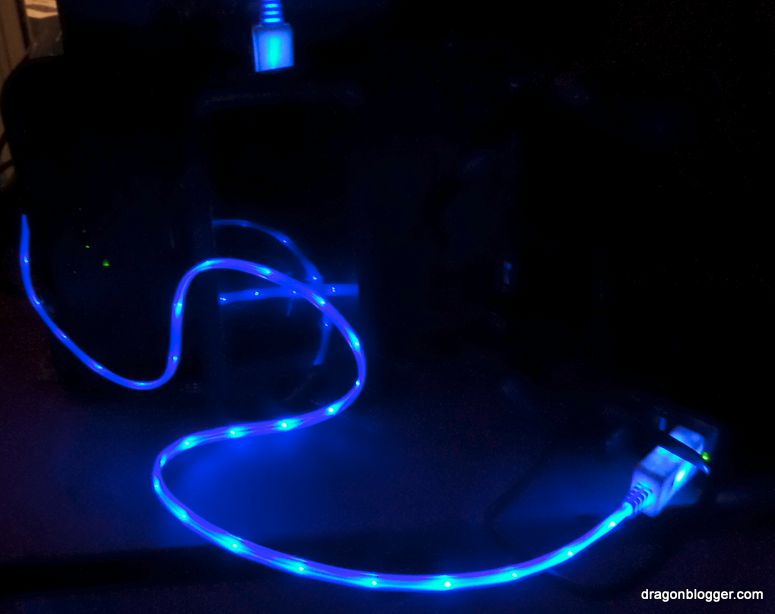 I never have trouble finding and picking up that cable off the side of my bed stand or if it falls to the floor, so that I can plug in my phone with the Comma Charge LED Lightning Cable.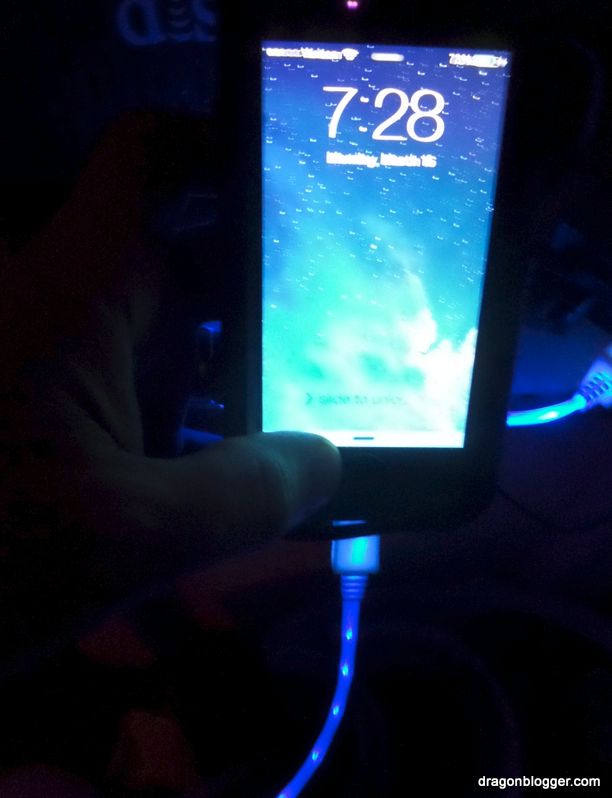 Both are solid cables and highly worth it if you want a quality cable that has a little extra in them.