I have since switched my email subscriber list from MailChimp to SimplyCast and really like that SimplyCast has a free epic plan which lets you send unlimited emails per month to up to 2,000 subscribers of your mailing list.  This is actually more than MailChimp which only lets you send 2,000 emails per month period, as you can send any number to the same set # of subscribers until you get over 2,000 subscribers.
In addition, SimplyCast has some other incredible integration features called "applications" that you can choose from and broadcast campaigns either on Social Media, email or even Fax.

So SimplyCast is so much more than a simple email list manager, it can be used to manage all of your contacts and broadcast your message via nearly any communication channel.
By default however, if you use SimplyCast as your email mailing list sign up, it will require subscribers to reply to the initial confirmation email in order to opt-in.  This can be distracting and many readers prefer to click on a link to opt-in and confirm their subscription.
The good news is by setting your sign up form to opt-in via clicking on a link, both methods still work for those who would prefer to email reply opt-in.
Here is a quick video tutorial on how to setup your SimplyCast Form so that the reader will click a link to Opt-In instead of just reply by email opt-in.

Here are manual steps
Click on Sign Up Forms
Click on Manage Form or Create a New Sign Up Form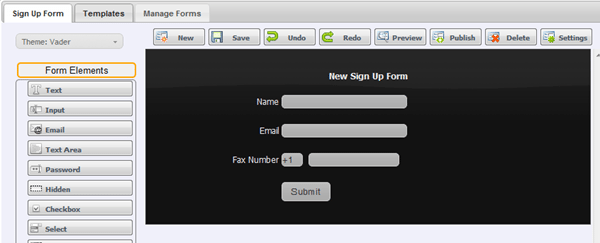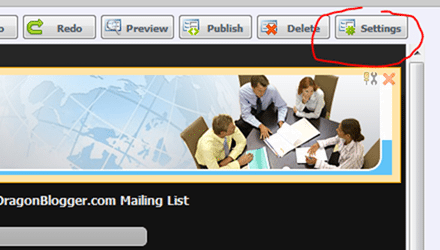 Click Opt-In Settings
Select Double Opt-In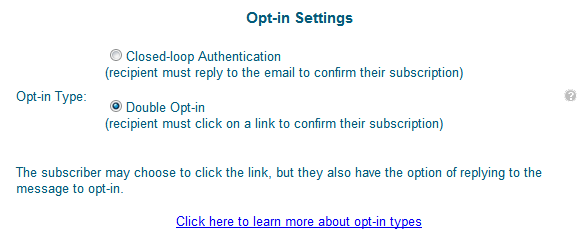 Now your form will present the link in confirmation email for your mailing list subscriber to confirm their subscription by clicking instead of only email reply to the confirmation request.