With so many educational tools out there, having a tablet for your kids is one of the best options for on-the-go learning. The Contixo special Looney Tunes edition tablet is a great option for encouraging your kids to learn some of the basics. With some fun, pre-installed apps and child safety locks, it's a good option for parents to get for their kids. The tablet is specifically designed with ages 3-8 in mind, so depending on the age of your child that might fit. We'll break down everything you need to know about this tablet so you can decide if it's a good fit for your family.
Using the Contixo tablet
The Contixo tablet is easy to set up and get using right away. Right out of the box, you simply need to charge it for the designated 6 hours (follow the instructions on the inside of the instruction manual for the charging rules) and then it's ready to use. When you turn it on, it makes a fun initial Looney Tunes intro with their famous theme song. Using this tablet is the same as every other tablet on the market. You use the touch screen to move around and interact with the apps.
The apps available
The biggest feature on the Contixo tablet is the 20+ pre-installed educational apps. Here are a few of them:
ABC world
Baby Touch Sound
Body parts for learning
Candy Crush
Fruit Punch
FS 14
GameKids 5
Geometry Dash
Happy color
Hill Climb racing
Kids garden
Kids place
Math games
Looney Tunes phonics
Sensory baby touch
Sweet Empire
Of course, the Looney Tunes app is the most desireable out of all of them, and even playing it as an adult was fun. The apps are for kids in pre-K through 3rd grade. You do have access to the Google Play Store, so if there are more apps you want on top of the ones already provided you can download them easily. It also comes with the usual Google apps (Gmail, Google docs, etc) due to it being an Android device.
Battery life on the Contixo
One thing to note – be sure to follow the charging instructions. The first three times you charge the tablet, be sure to charge it for 6 full hours each time. For the first few times, the battery would only last about an hour. After the three full 6-hour charges, it finally lasted the full time it was intended to. The battery is a 3,000mAh lithium ion battery which gives you 10 hours of reading time on a single charge. If you use apps that have noise or a lot of animation, the battery time decreases to about 4 to 5 hours.
Battery life per activity:
5 hours of offline video play
3.5 hours of Wi-Fi video streaming
10 hours of reading
6 hours of educational game play
4 hours of Wi-Fi music streaming
Software, OS, etc
The Contixo tablet has a 1.5Ghz Quad-Core Processor, 16 GB of storage, and it runs on Android 8.1 GO OS. This helps keep the app up to speed with any of the fast-paced games that your child will want to play. This tablet uses Bluetooth if there are any devices you want to attach to it. There are dual webcams although I have to say the camera is not the highest-quality, so if you're looking to actually use it for video chatting I'd use another device.
For storage, you get a set 16GB along with the ability to plug in a microSD card for even more storage room if needed.
Safety options
The Contixo tablet has a 7″ shatter-safe HD touch screen along with a tough bumper all around it. The case has cut-out ports so you can access things like the power button and the sound without having to move it or take it off. You can create profiles for each of your kids with hand-picked content so you have full control over what apps they can access. There is also the ability to put limits on screen time to keep them from playing on it endlessly. Testing each of these features worked perfectly. I actually had to put in work to get around them.
Video review
Features:
20+ pre-installed fun and educational games
For ages 3-8 (Pre-K through 3rd grade)
1.5GHz Quad-Core Processor, 16GB storage, Android 8.1 GO OS.
7″ shatter-safe HD touch screen
Weighs less than 1 lb
Good parental control options
Bluetooth
Front and back cameras
3,000 mAh lithium-ion battery
Comes with: tablet, US power adapter, USB cable, quick start guide, information card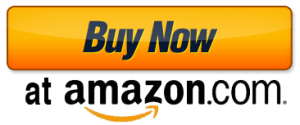 Disclaimer: I received this product at a discount for the purposes of testing it and reviewing it.  All opinions expressed are truthful and 100% my own.
[P_REVIEW post_id=1089234 visual='full']
Jackie is a writer out of Denver, Colorado with a never-ending passion for good TV shows, gadgets, and old-school video games.
Compensation Area of Interest I've been writing articles online for over 8 years, but I'd like to start getting into the review world. I love, love, love TV shows and gadgets.