Alright, so I purchased some iTunes music for my son the other day, specifically he wanted the song Soldiers by Otherwise and it wasn't available on Spotify and even if it was he wanted it on his Kindle Fire.  I knew I need to get it in mp3 mode, but the song was just .69 cents on iTunes so I decided to buy it there.  I then needed to find a way to either make the Kindle Fire play an m4a file or convert the audio m4a file to mp3 so that it could play normally on the Kindle Fire.
A quick search on one of my favorite freeware tool sites Major Geeks and I was able to find Free M4a to MP3 Converter 7.0 which did the trick nicely.
Just download the freeware, install it then open the application up.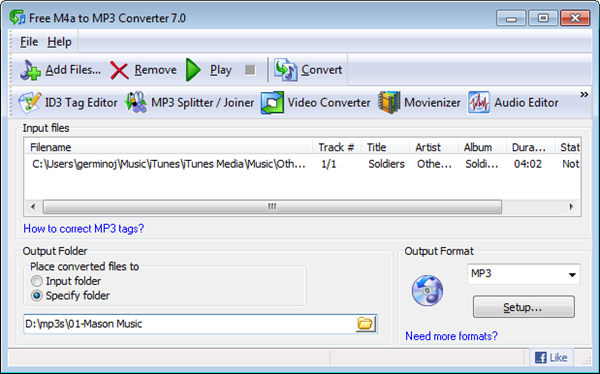 Click Convert and you have your own mp3 version of that iTunes song that you purchased.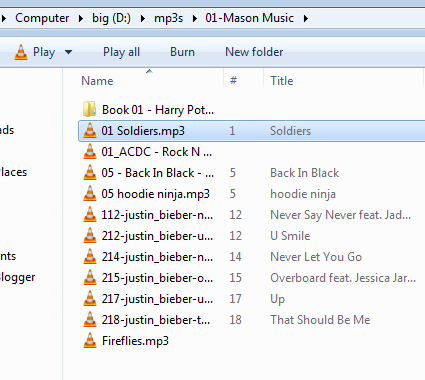 Just another way that you can access your music that you purchased from any device you want even if you bought it from Apple iTunes.  Now this software does say it may have trouble with m4p files and protected files, but I haven't met an m4a file that it doesn't convert perfectly.
Happy converting your m4a music to mp3 files so you can listen to them on the Kindle Fire or other devices that don't support m4a format.
-Dragon Blogger