Gaming headsets are traditionally big and bulky, but more and more companies are coming out with smaller sets so you don't have to use such a big set. Cougar released these wired Cougar Havoc gaming earbuds and reached out for a review, which I was happy to jump on since I've been gaming more often. When it comes to audio for gaming, you want to find some that enhance your gaming experience instead of detracting from it. Overall, these headphones don't provide a completely immersive gaming experience, but if you're looking for something that won't break the bank you might want to give them a try.
Compatibility
The Cougar Havoc gaming earbuds are compatible with all mobile devices, the Switch, Xbox One, PS4, Pro, Mac, and PC. It uses an audio jack to connect so it works with almost any device on the marketplace. They're not Bluetooth so you don't need to worry about them connecting that way. If you are looking for one with a Bluetooth connection, our team reviewed those, here.
Sound quality
Compared to the bigger gaming headsets out there, I wouldn't say these are outstanding. They're similar in sound to the other earbuds I own from other brands. They have 10mm graphene diaphragm drivers, which essentially is the vibrating part that lets earbuds keep their shape, even with intense and quick sounds.
Comfortability
One big feature is the number of the Cougar Havoc earbuds that it comes with you can change out. There are six sets, one with flexible foam and one with silicon rubber, all of which come in three different sizes. They have both noise-canceling ones and regular ones depending on the type of fit and feel you prefer. The noise-canceling ones definitely work as I had a hard time hearing noises around me while I was playing.
Video review
Overall thoughts
Compared to some of the expensive gaming headsets out there, this is a great price. It also is an ideal size if you're gaming on the go since you don't want to wear those big, bulky ones when you're traveling around. The carrying case is also a great add-on which tells me it's really meant for on-the-go gaming more than anything else. You can tell the case is quality so your earbuds won't get smashed in your backpack when you carry them around.
Features:
Mobile Gaming, Nintendo Switch, Xbox One, PS4, Pro, and PC
10mm Graphene Diaphragm Drivers
Stays in place due to the different sizes
Wired connection
Six different sizes for a perfect fit
Carrying case for gaming on the go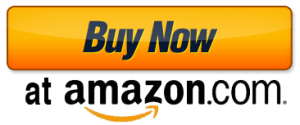 Disclaimer: I received this product at a discount for the purposes of testing it and reviewing it. All opinions expressed are truthful and 100% my own.
[P_REVIEW post_id=1090249 visual='full']