Intro
Some might like the clickies of a tactile switch and some might not.  I myself like the clickies, the louder the better, those around me like my wife, not so much.  In this review I am reviewing the Blue Keys.  Today I will be reviewing the Cougar Mechanical Gaming Keyboard (AttackX3-4IS).
Let's start off with some of the features and specs of this keyboard.
Features and Specifications
108 keys
Guaranteed lifetime of at least 50 Million strokes
Cherry Black/ Blue/Brown/Red Mechanical Switches
Roller Over Keys

6-Key Roll Over (PS/2 Mode) 6 simultaneous keys
N-Key Roll Over (USB Mode) Unlimited simultaneous key

Red Backlights

5 Mode brightness adjustment

1 x Color Backlighted Keys
125 ~ 1000Hz Poling Rate
10 Programmable Keys
On-Board Memory
Anti-Slip Rubber Feet
Cougar UIX System Software (Drivers)
7 Multi-Media Keys
10 Programmable Macro Keys
Aluminum Brushed Structure
On the Fly Mode Switching, allows you to change keyboard configurations quickly
3 full configuration profiles with on board memory to store them
8m (5.9Feet) Braided USB Cable
Compatible with Windows XP, Windows 8.1, and Windows 10
A ton of stuff huh, well let's check out the unboxing.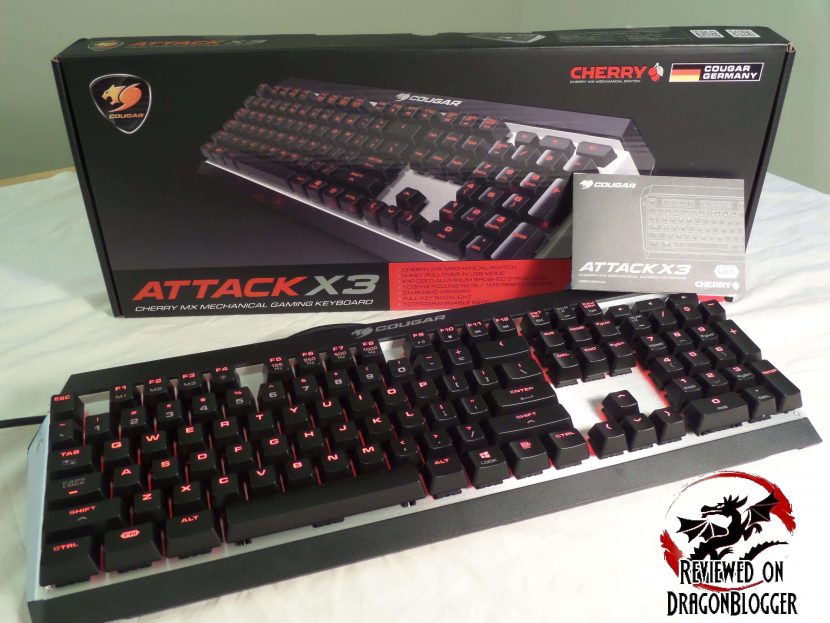 Not much in the box, keyboard and manual, but that's OK because all we care about is the keyboard right?
Right out of the box, we notice that the cable itself is braided, I love the braiding.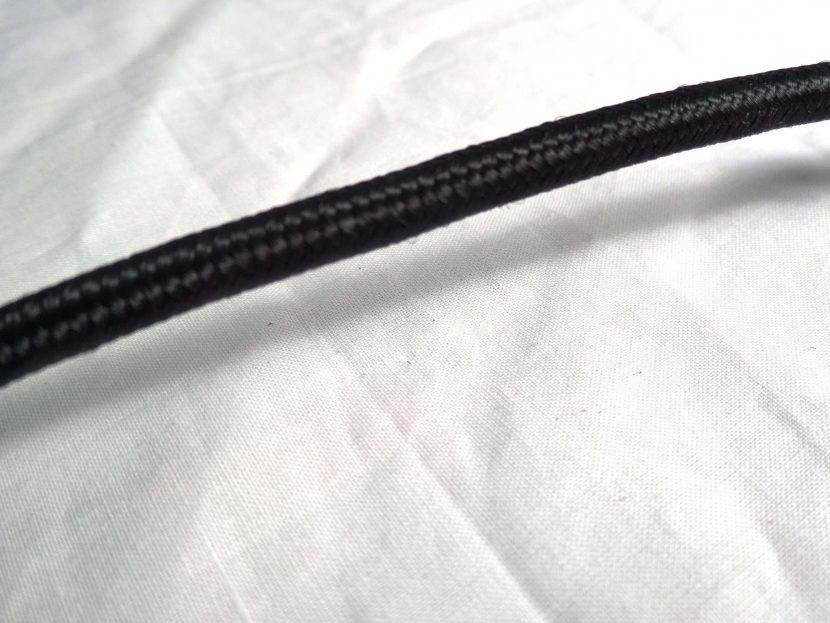 And the USB connection has the Cougar logo on it: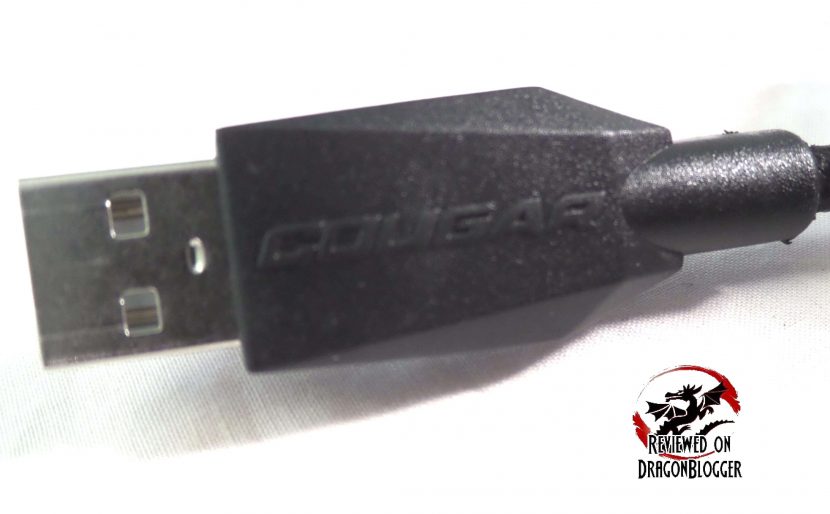 And on the other side, the Keyboard and USB logos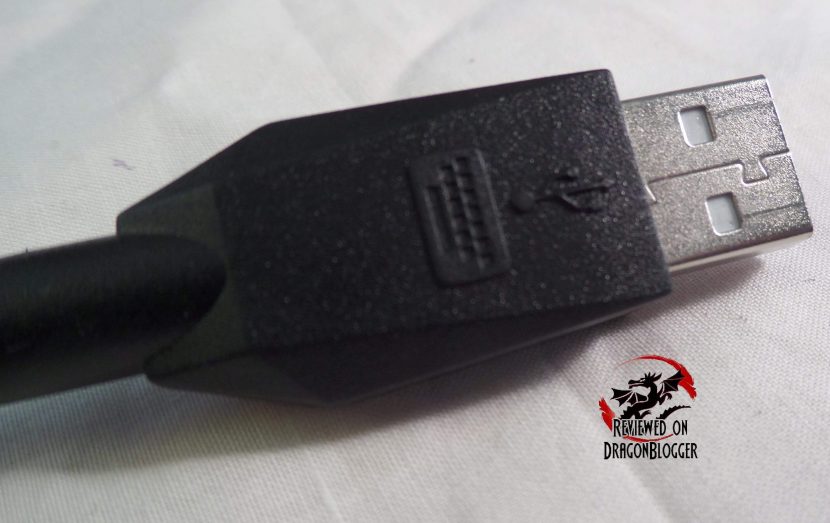 Finally here is the Instruction manual.  It goes over the keys, what they do and how to use them.
Here's the front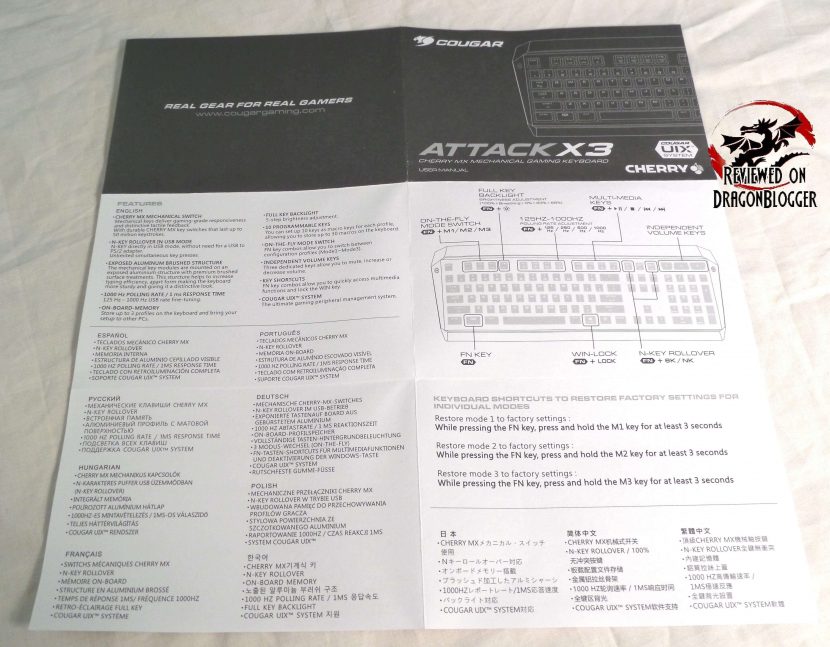 And the back.
Alright, let's get to the keyboard already.