For the past two months I have upgrading my light kit for my desk when streaming and doing product unboxings by using the Dazzne D50 LED flat panel light kit.  The model I bought came with a desk mount pole and clamps onto a desk or tablet but you can simply unscrew the top and put it on a tripod if you prefer.  What I really liked most about the LED flat panel is the 45W bulbs which can adjust between 3000K for that warm yellow glow to 8000K for that extremely white sunlight look.  The light has a 120 degree beam angle and operates with a wireless remote or you can simply use the controls at the back of the panel.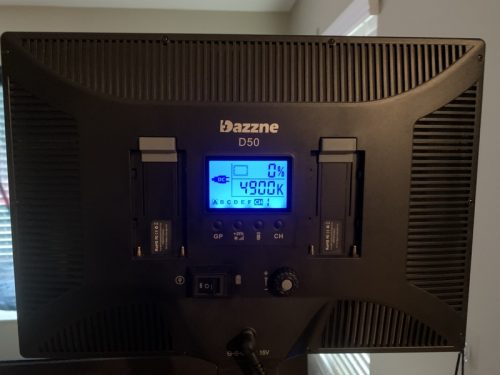 Included in the Dazzne D50 Package is
1x LED Panel Light
C-clamp Stand
Power Adapter
Wireless Controller (Uses CR2032 battery and 1 is included)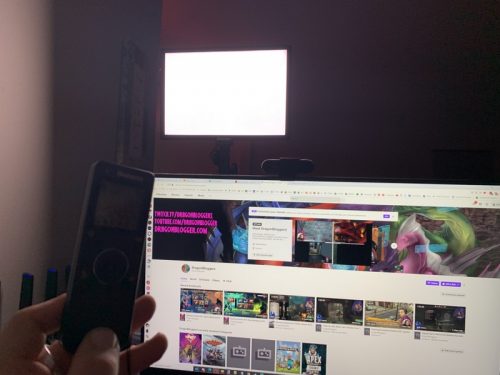 Now the Dazzne D50 can work plugged via AC power like I am using, but you can also buy Compatible NP-F series batteries and install 2 per light panel as well if you want the portability to operate off of batteries.  Note you can also pair up to 6 Dazzne D50 panels with the same remote and switch between them.  Just a single panel however provides so much illumination it was more than enough to replace 3 10" ring lights in my office area.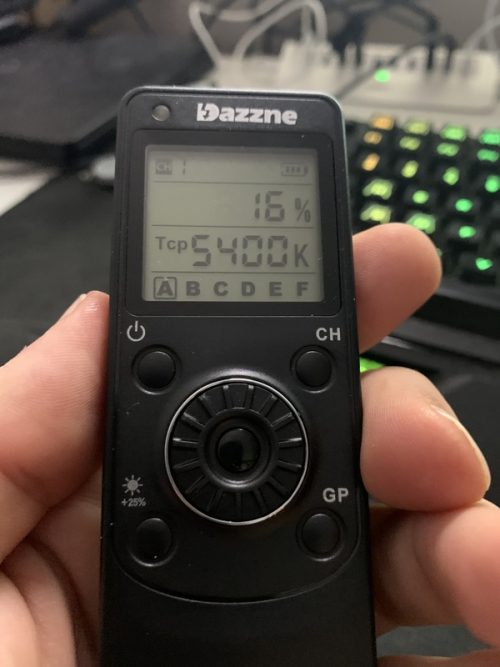 The brightness can adjust from 0% to 100% but you cannot actually turn off the light via the remote control you can only set it to 0%, if you want to actually turn it off you have to switch power switch off in the back of the light.  One thing the light also has is 4 light scene modes which are lightning 1, lightning 2, TV Screen and SOS.  You long press the switch on the back control dial on the led panel to change the scene modes.
Showcasing the Dazzne D50 in Action
Overall a fantastic light options that provides far more brightness and flexibility than even several ring lights though the cost may be a bit high consider that you would spent an equal amount in ring lights to get the brightness equivalent.  The only thing it can't do is any RBG colors other than the standard 3000K to 8000K yellowish/orange to blue/white light.  But the brightness is seriously intense and I spent most of my time with it at 7-9% when used to illuminate my face for my webcam on live streams, I only used much higher brightness when I needed to point it at my product review tables and for doing product review photos and videos.