Due to unprecedented hacks, lags, & sometimes low customer support. Zoom has already lost its charm and people who love their privacy a lot, looking for the best & secure Zoom alternatives. Moreover, I've listed some out-of-the-box alternatives to Zoom that you never knew existed. After all, Covid-19 was a setback to humanity that made us realize how we go to work & how our work can be done. Therefore, in the Covid-19, big tech giants and small startups were shifting their work from offices to home. 
Best Zoom Alternatives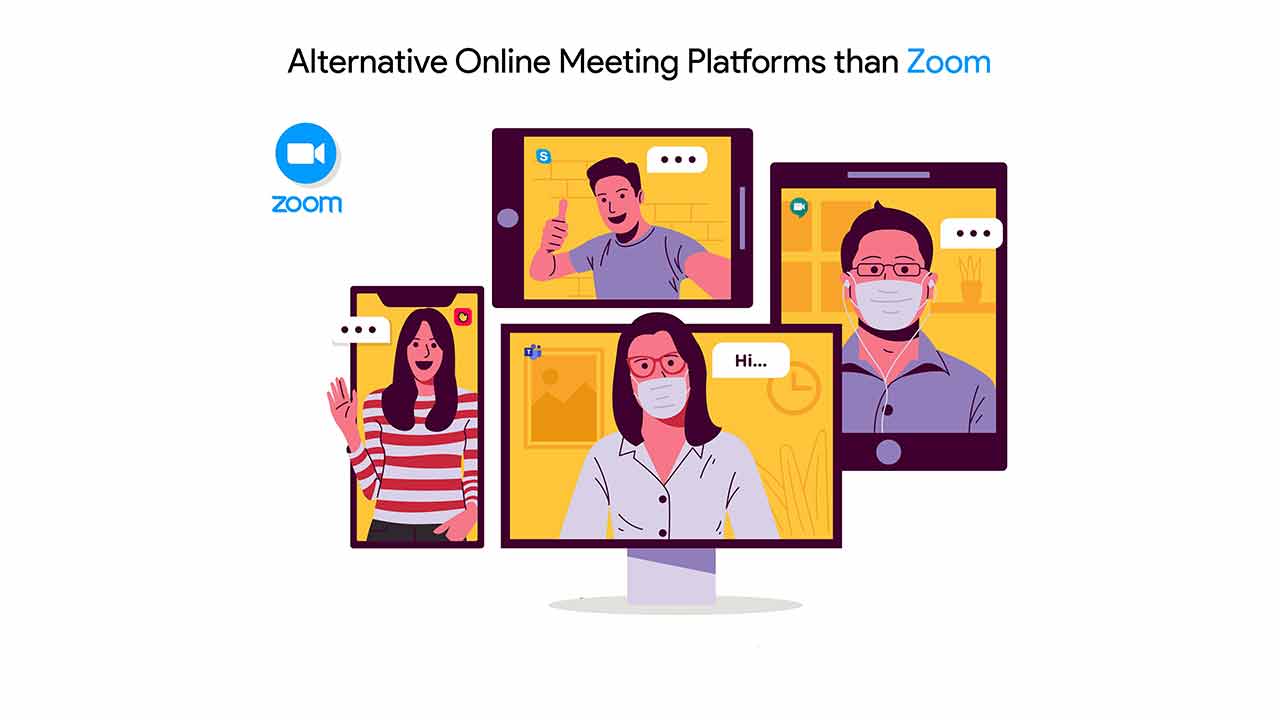 As a result, Zoom reported a whopping 225% growth rate in March 2020 compared to the previous month's data. In addition to that, Zoom was being used by 300 million users daily in April 2020 from all around the globe. I know the numbers are crazy, but these are some normal stats floating on the surface. If I go a bit deeper then there might be a lot of stats/facts that you'll think are unbelievable. 
Moreover, Zoom still isn't a robust app that can fulfill all your needs. For example, its infamous Zombombing issue, where an unsolicited guest suddenly appears in your meetings. Moreover, the app merely allows a 40 minutes call for free users that disrupts the conversation & flow of meetings. So keeping all these issues in mind, we'll be checking out some of the best alternatives to Zoom in 2021.
Google Meet
The first & foremost name on our list is Google Meet. I guess, most of you guys must be expecting this name in this listicle. Well, if you have a Google account and using Gmail for all official work. Then you're good to go with this one of the best Zoom alternatives. This tool like Zoom allows 100 participants simultaneously & works smoothly on any device you're using. You don't need to download any app. In order to initiate a meeting, you just have to press "New Meeting" or "Join meeting". 
This one of the best Zoom alternatives lets you share your screen just like Rabbit. And you could use it as a Rabb.it Alternative if you love to watch movies with your friends and family without going anywhere. Moreover, you can change the background in your video meetings. And can chat with people individually or in a group. You're free to share attachments to share files and make them available for all your colleagues. 
Zoho Meeting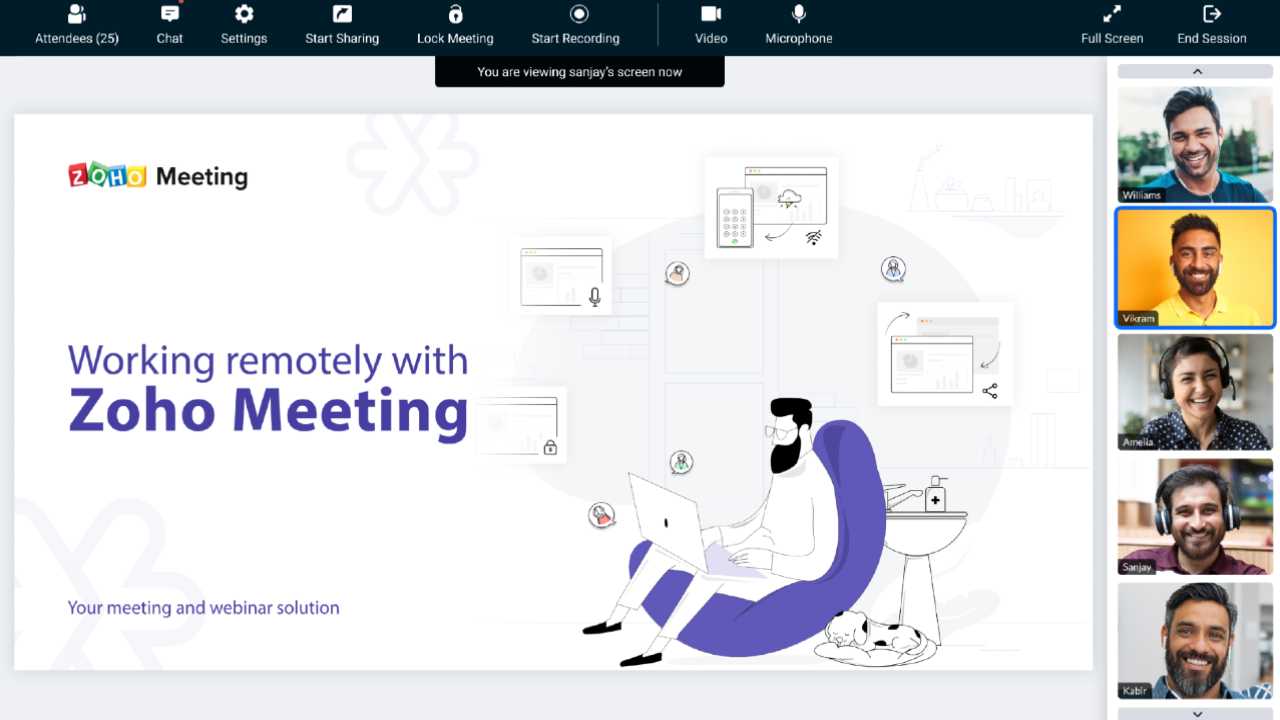 Zoho Meeting is another alternative to Zoom that provides exceptional services to its users. Users can record their meetings, classes, & webinars. Albeit, Zoho does have an app but you don't need to download and install it on your computer. Instead, you can use all its features through its web-based tool that works seamlessly fine. You're free to share attachments and text messages with your colleagues and clients. Moreover, this tool like Zoom lets you lock your video conference so that no-one can't join the meeting albeit they have the joining link.
Apart from the features, I've mentioned, Zoho is solely focusing on big video conferencing events like webinars & meetings with hundreds of people. As a result, this alternative to Zoom isn't free and need you to pay some amount to feel the real power of this exceptional video conferencing tool.
Microsoft Team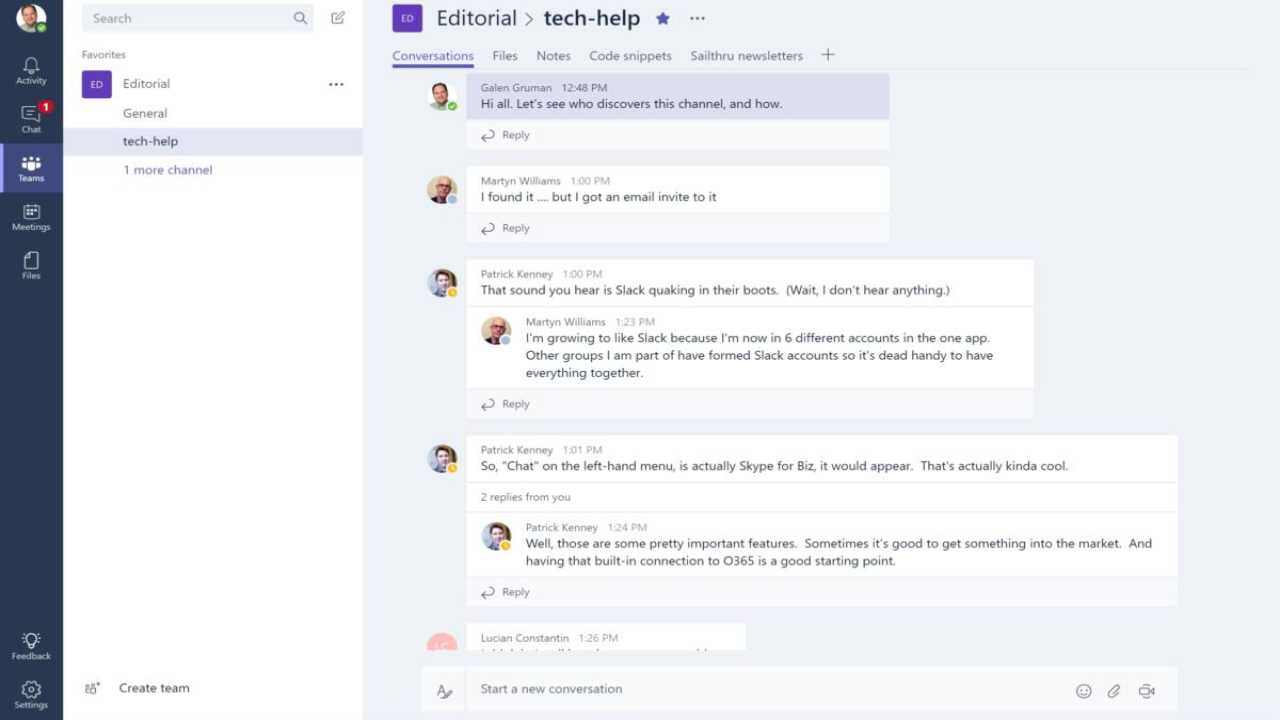 Microsoft Team is a masterpiece that allows users to organize calls, send text messages, & conduct video meetings with tons of people. The user interface of the Microsoft Team looks flawless and provides all the tools & features one could need to host a perfect meeting. You can download the app for windows from their website and boom, you're ready to host meetings like a boss. However, you do need a Microsoft account in order to conduct meetings in it. But it's free, so creating one wouldn't be a hard task for anyone who wants their meetings productive & fruitful.
Gotomeeting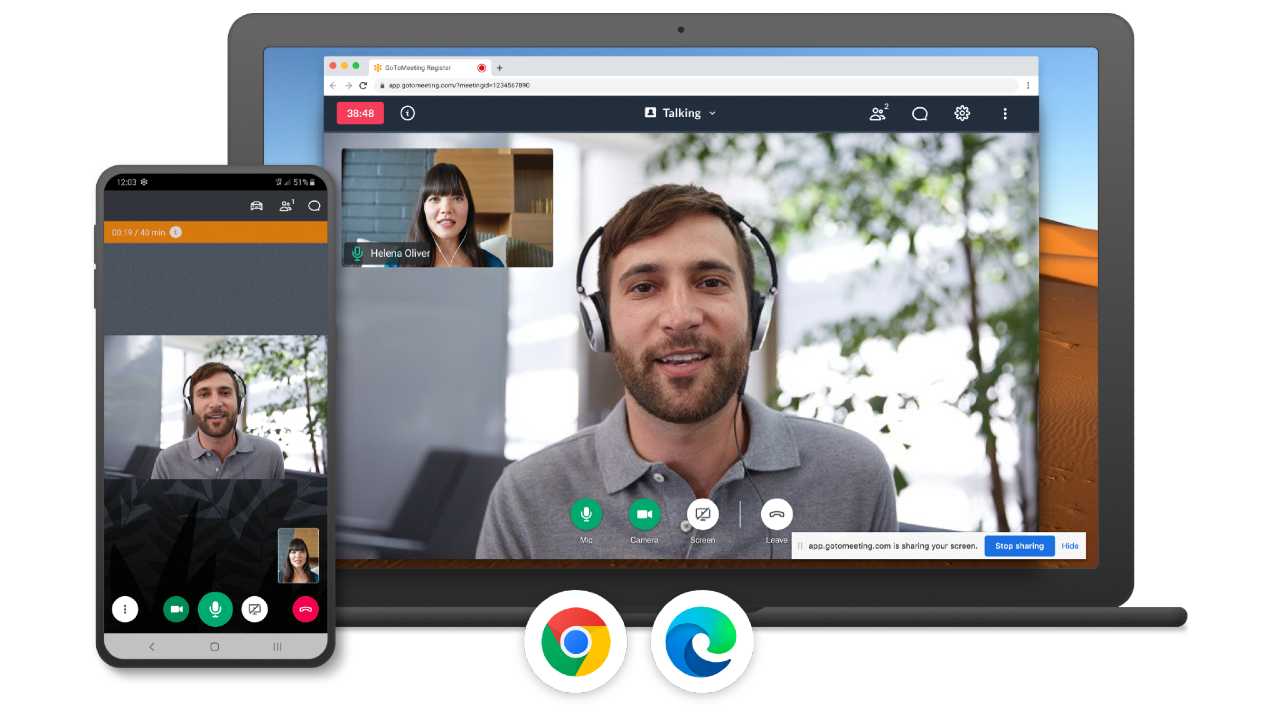 GotoMeeting is another fantastic alternative to Zoom. The tool works seamlessly fine on almost every device & it's a paid tool so using it could cost you some money. The cheapest plan of Gotomeeting allows users to conduct video meetings with at least 150 people concurrently. Likewise any other video meeting tool or Zoom alternatives. Gotomeeting allows users to join video conferences through links, codes, & phone numbers. However, if you have a constraint of budget and looking for one-time use. Then Gotomeeting has a free trial, in which you can use it for 14 days without providing your card details.
Apart from this, you can record videos, send text messages, and share attachments with your teams. Gotomeeting lets you schedule meetings before so that you can work around a tidy time schedule. Moreover, the best feature of this one of the best Zoom alternatives is, that you can give access to your mouse & keyboard to other users(which is an amazing feature).
Lifesize
It could be a free alternative to Zoom if you have a small team like 5 to 10 members as Lifesize let you organize video calls without any limitations. However, if you exceed the 10 participant mark then you could need their premium plan which starts from $12.50 & allow 100 participants to join. Moreover, you can continue your meetings for hours and could discuss matters non-stop 24 hours(which isn't recommended). Lifesize makes your life easy with high-quality video calls with at least 1080p & if you're purchasing their bigger plans then you could get 4K quality as well.
You can record your meetings only if you've purchased their plans(which is a drawback). But you can integrate your Microsoft Team accounts and sync your team members directly on this platform.
Adobe Connect Meetings
Here's Adobe Connect, last but not least one of the best Zoom alternatives. This tool like Zoom is an amazing software that provides features like subtitles & CC(Closed Captions). Team members can download the transcript to save key points from the meeting. The host can customize anything he/she wants from the styling captions to changing the background. Adobe Connect focuses on three major aspects the webinars, official meetings, & digital classrooms. You can opt for any option you need & Adobe Connect Meeting will provide you the features you'll need & using throughout your meetings, classes, & webinars.
Moreover, likewise any other Adobe product, you're free to customize your workspace and can delete tools that you think ain't going to work for you.
This is the Dragon Blogger Guest Bloggers account for author's who want to submit articles and only have credit in the post instead of having to manage their own WordPress profile.