We are influencers and brand affiliates.  This post contains affiliate links, most which go to Amazon and are Geo-Affiliate links to nearest Amazon store.
With the rise of 4K action camera more and more companies are making them. One of those companies is DBPower. They sent me their DBPower N6 4K  action camera to test and review. This camera comes in a kit. You get all the pieces to mount it and use it including waterproof case. Let me show you the box it comes in then we will get into what comes in the package.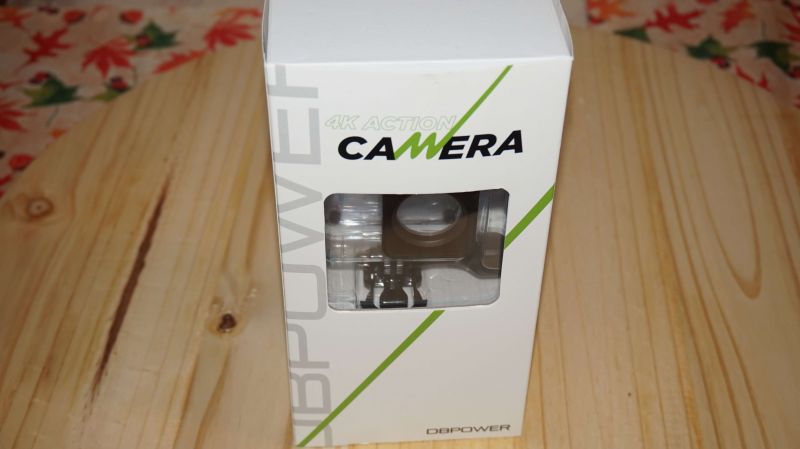 Now in the package, you get several pieces including the camera, charging cord, mounting brackets, waterproof case, helmet mounts, extra battery, user manual, and many more pieces.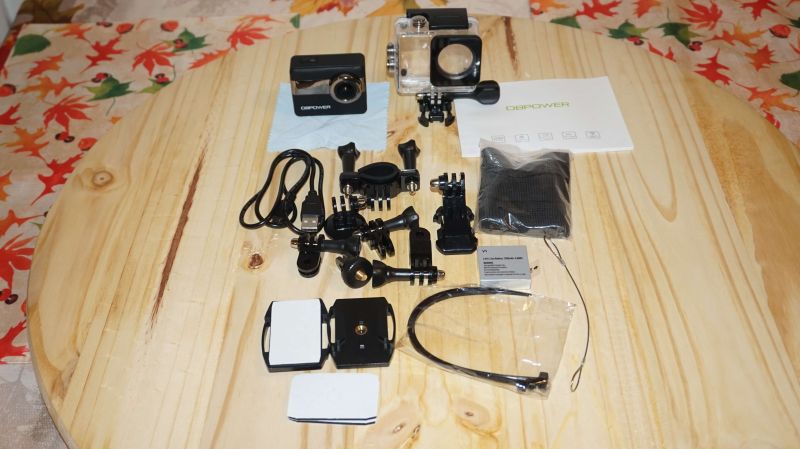 Specs Frome their page!
CPU:Sunplus 6350
Sensor: OV4689
Liquid Crystal Display (LCD): 2.0LTPS
Lens: 170°A+ HD wide-angle lens
Languages: English / German / French / Spanish / Italian/Portuguese/Russian/Czech/Polish/Turkish/Korean/Thai/ Chinese Traditional / Chinese Simplified
Resolution of Videos Recorded:
4K(25FPS)/2.7K(30fps)/1080P(60fps)/1080P(30fps)
Video Format: MOV
Compressed Format of Videos: H.264
Resolution of Photos: 12M / 8M / 5M/4M
Burst Photo: 3photos
Continuous Lapse: Off/On
Looping Video: Off/On(4K&2.7K Not Supported)
Time Stamp: Off/Date/Date&Time
Exposure:+-2.0/+-1.7/+-1.3/+-1.0/+-0.7/+-0.3/0
Storage: Micro Class 10 SD Card, Max support 32GB (Not Included)
Shooting Mode: Single Shot / Self-timer (2s / 5s / 10s / Continuous Shooting
Frequency of Optical Source: 50Hz / 60Hz
Waterproof: IP68
USB Interface: USB2.0
Battery: 1050mAh
Power Source Interface: 5V1A
Power Dissipation: 400m/4.2V
Recording Time: 1080P/ About 70 minutes
Charging Time: About 3hours
Operating System (OS): Windows XP/Vista or Above/Win7/Mac os
The Battery!
The batteries that come with the DBPower N6 are both 1050mAh. You get about 70 minutes of use time at 1080p. It takes about 3 hours to charge. I was getting a full charge from anywhere 2 hours and 40 minutes to 3 hours depending on how dead the battery was.  They do give you two batteries which make it better for you to use. It doubles the use time. Charging it may be a slight issue for you since you must charge each battery separately. This means 6 hours of downtime. I would have loved to see a dual charger for this camera. Or even a charging dock. You will also need to charge each battery by plugging the cord into the camera, no way to charge the battery separately.
Full List Of Pieces As Listed On Their Page!
Package:
1x X6 Sports Action Camera
1x Waterproof Case
1x Handle Bar
1x Mount1
1x Mount2
1x Mount3
1x Mount4
1x Mount5
1x Mount6
1x Mount7
1x Clip1
1x Clip2
2x Helmet Mount
1x Bandages
2x Battery
1x Lens Cloth
1x Tethers
1x Protective Backdoor
1x USB Cable
The Mounts!
As listed above the package list is full. You have several mounts ranging from handlebar mounts to helmet mounts. There are three tethers and wire ties. You also get a waterproof case. Let me show you the mounts in the next few photos.
The three pieces I would love to see added to this kit are a mini tripod, skeleton mount, and a suction cup car mount. You can pick up the tripod and suction cup car mount up off Amazon.
The camera and Using It!
The DBPower N6 4K action camera is compact like most other cameras in its price range. Its black in color and has a touchscreen.  You can record in 4k at 25 FPS, 2.7K AT 30 fps. If you record in 1080p you get to choices to record at 30 FPS or 60FPS. Or you can record at 720 at 120FPS.
Raw Camera Test Video!
The DBPower N6 is waterproof so you can take it in the water. You can watch my video test of that in the following video!
Waterproof Test Video!
The camera does work a little better when you adjust the exposure. You can adjust it to over or under from 2 percent over or 2 percent under. I did a test that and you can see it in the following video.
Over-Under Exposure Video Test!
The microphone works ok on this camera. I won't say it the best on the market but it works very well. You can also use the Cam King software to run it on your smartphone.  You can download the app from google play store or iTunes store.
Microphone and CamKing Test Video!
On the DBPower N6 4k action camera, you have several buttons.  Let me show you the camera and the buttons.
The button on the side works the power, wifi and can move through settings. A button on top of the camera starts a record or takes a photo. You can also just use the touch screen to do most of these things.You can see a still shot in that was taken from this action camera, next.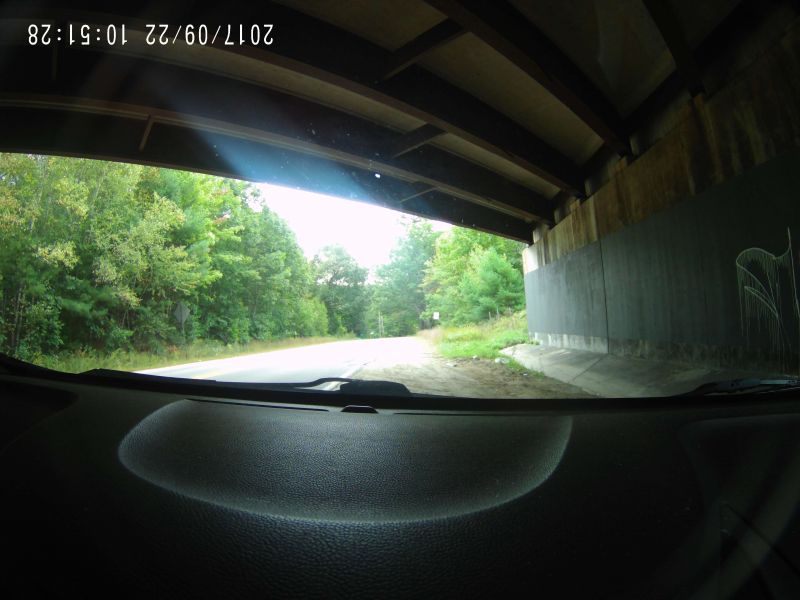 As you can see I may have had the camera upside down. (My Bad)  You do have the option to adjust the resolution settings. You can also set it to take burst photos.
Final Thoughts!
When it all said and done the DBPower N6 Action camera is a nice full kit jus minus a few pieces. I think if you're making an action camera with a kit you should add the car window mount and tripod. It would be a nice addition. The Camera works well and is affordable. You can get semi clear photos from raw settings. Once you adjust it works much better. The charging time I think is a little long for two batteries with no docking station to charge on. Works well in the water but make sure you check the seal and gasket before you even step foot in the water.
Would I recommend this camera to you? Sure.  Do I think it the best on the market? No. I do think DBPower can do better and I'm sure they will in the future? I would love to see the price come down. These are the reason I scored this at 3 stars! At $119 to purchase just seem a little high for me and you should be able to find an action camera in this price/quality point for under $100.
We are influencers and brand affiliates.  This post contains affiliate links, most which go to Amazon and are Geo-Affiliate links to nearest Amazon store.
Hi everyone I'm James Braga. I was born in Oregon and moved to New Hampshire a few years back. I love most things that have to do with video games and electronics, It doesn't matter if it for a car or a house, if it has electricity in it i will love it . I'm also in school for Information Systems Technology.