This is the DE 6 port USB Charging station and surge protector.  Think surge protector for your PC or TV but this is for your phones, tablets and cameras.  This has the bonus of also charging several of those devices at the same time. Most times when you are charging your phone or tablet it is plugged straight into the wall and you have no protection from electrical surges or voltage oddities in the electricity.
Picture of the DE 6 Port USB Charging Surge Protector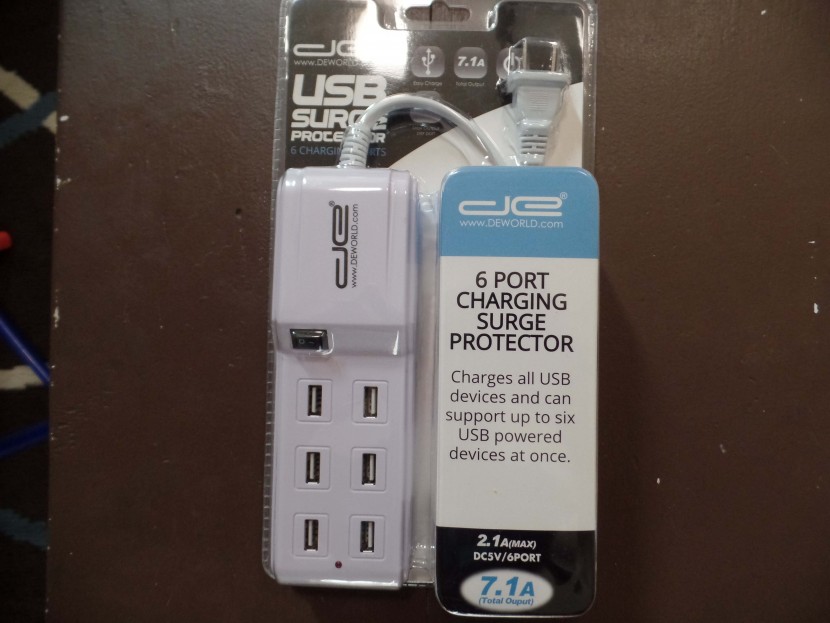 The specs:
Charge up to 6 USB powered devices simultaneously

Surge protection up to 70 joules

USB output: 5V, 2.1A (max); 7.1A (total output)

DC5V/6port; On/Off power switch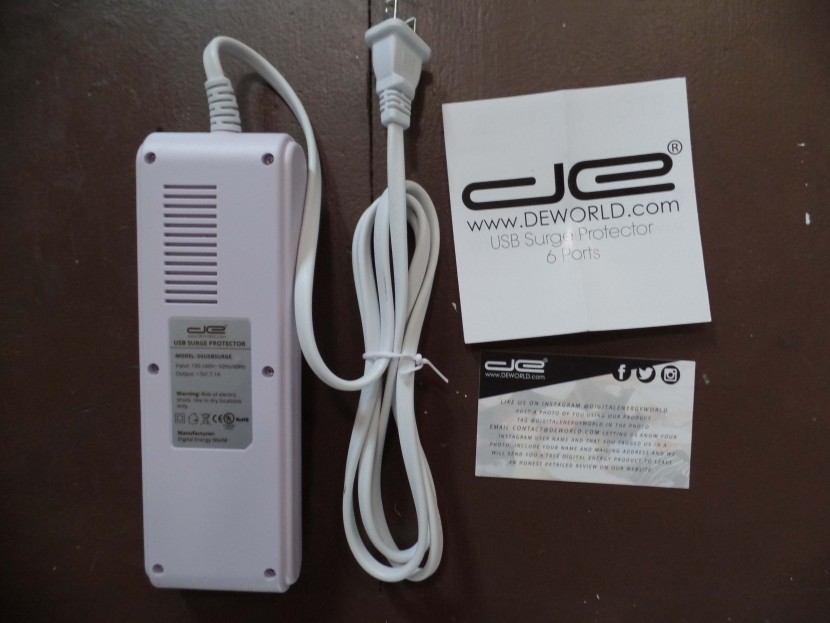 Each port will support up to a max 2.1A of output.  That meets or exceeds most of your micro USB chargeable devices.  Up to three at full 2.1A output.  There is an on/off switch as you would expect with any surge protector.  If you exceed the 7.1A a red light will shine bright indicating to much draw which is nice that it tells you when you are drawing too much power.  In comparison to a standard surge protector the size of the DE Charging station is compact. Obviously that is in part because of it being USB but still noticeable in my scenario.
For me the DE Charging Station and Surge Protector it is protecting and charging my devices but also cleaned up my charging station by reducing the amount of clutter I had plugged into my AC outlets.
Before: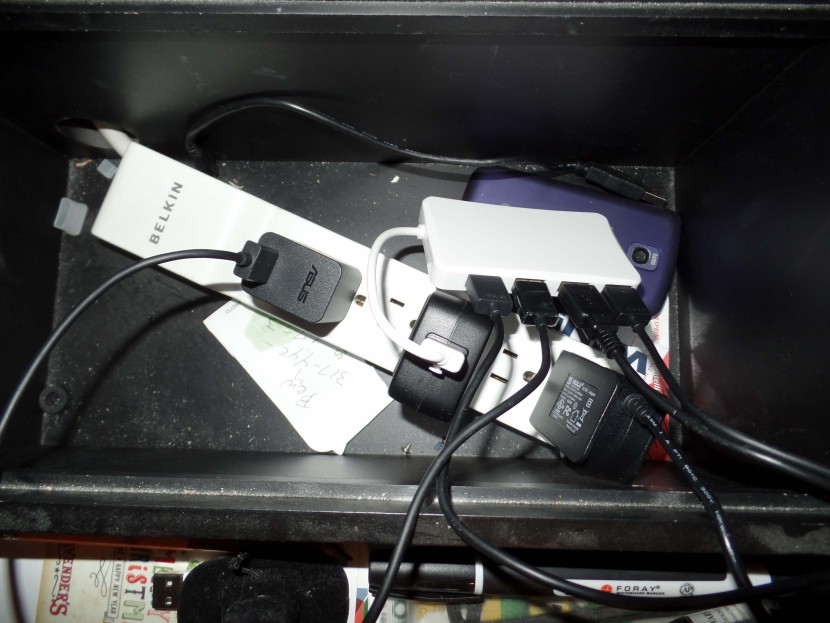 After: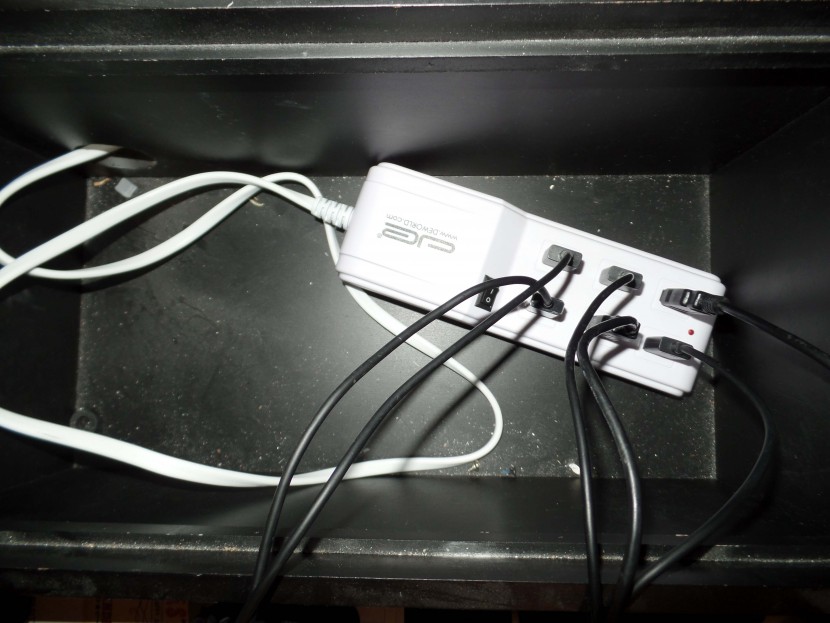 The DE Charging Station cleans things up very nicely.  So along with the surge protection I get, and my wife loves, a tidier space for all the charging that goes on in what she tells me is our charging valet.  Usually 3-4 Nexus tablets and an IPhone 5s.  The tablets are the standard fair here and it will charge all three consistently but note that 3 is about the max you can charge at the same time.
In the two weeks my family has been using it we have not come to a device plugged into the DE Charging Station with surge protection and found a dead or not charged device.  Everything we have plugged into has charged as we would expect.  As you saw it has replaced the standard surge protector at or main device charging location in our house.  Less clutter and no less confidence in the charging or the protection of our devices.  I would recommend the device if you have a lot of USB devices to charge and want to create a centralized charging location in your house.
Disclaimer: DE sent us the 6 Port USB Charger and Surge Protector to review, all opinions are 100% mine and mine alone.