We are influencers and brand affiliates.  This post contains affiliate links, most which go to Amazon and are Geo-Affiliate links to nearest Amazon store.
For the most part, technology is here to help make our lives easier. While it doesn't always work, having a robot cleaner can save you a ton of time and energy. Dealdig reached out to have their robot vacuum reviewed and I was happy to try it out. Generally, I vacuum daily when I can due to having dogs, but I was curious how this robotic vacuum would help me keep things clean. Overall, the learning curve is a little steep to make sure this vacuum is running right, but once you get it down, it's fun to use this vacuum and it runs smoothly. Let's go over the basics of the vacuum and how it worked after using it for awhile.
Using the Dealdig Robot Vacuum Cleaner
As soon as you open the box, you'll want to read the instruction manual just to get a good overview of how the robot cleaner works. It's not something you can just turn on and have it start working, so you'll want to know what to do. You need to first undo all of the packaging on it and get it charging so you can prepare to test it out fully.
This vacuum can pick up a ton of things including: pet dander, bacterial matter, dust, hair, and confetti.
Features, use, and things to know
The Dealdig robot vacuum cleaner gets about two hours of run time. When it needs to be recharged, you can either tell it to go to its charging station or simply plug it into the wall itself. To make it go to its charging station, it needs to be undocked from there.
Thoughts on using the Dealdig vacuum – pros and cons
Once you go through the whole setup process, the Dealdig vacuum was easy to use. In my apartment, I have a dog and often have visitors who bring their dogs. Even though I vacuum a ton, it's still a lot to keep up with. After about 20 minutes, the little chamber was close to full. I have to empty the dirt chamber pretty often just due to city living and dogs/visitors, so it's good to have one that's easy to access. This vacuum strength is best on hard floors from what I could tell. The carpet didn't seem to get as deep of a cleaning as the hardwood floors, but also keep in mind my apartment might have cheap, hard-to-clean carpets.
The Dealdig robot vacuum has different modes for cleaning:
Automatic cleaning
Planned cleaning
Edge cleaning
Vacuum cleaning
Scheduled cleaning
Some of them will need the vacuum to know your whole floor plan before you can assign areas or only the edge, but after a use or two it should have it pretty much down pat.
As for the noise, I am happy that this vacuum cleaner is pretty quiet. My dog is not the biggest fan of vacuum cleaners, and this one doesn't upset her at under 60 db, which is a huge bonus. The suction power is 1300 pa, which is pretty standard for robotic vacuums.
The app and remote
One thing I don't like about the app is that you have to use a phone number to register instead of an email. I know more and more apps seem to be using a phone number instead of anything else, but I figured it was worth a mention for other people out there. It's not the biggest deal, but just for you to know. It might also matter if you use the vacuum for your family instead of just yourself. Out of simple ease, I mostly used the app for controlling the vacuum compared to some of the other options.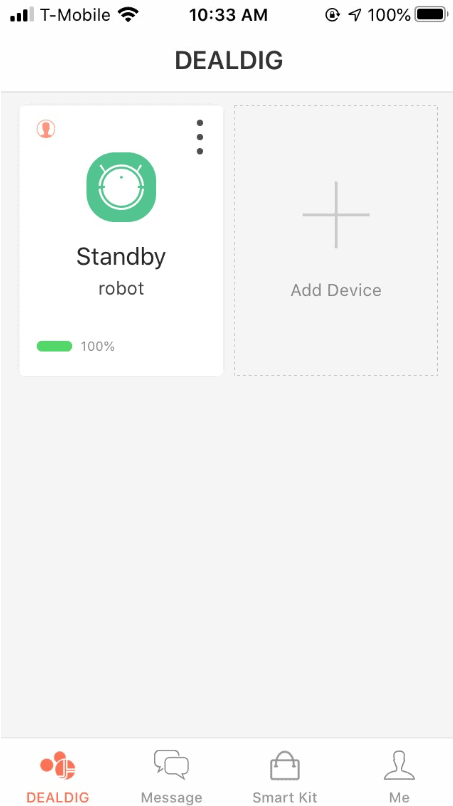 This vacuum comes with a remote so you can control it at a distance. You can choose to use the remote, use the app, or use voice commands to control the vacuum. On top of that, there is a button on the robot to control it and it can sync with Amazon Alexa and Google Home to work.
Overall rating: 7.6/10
Ease of setup: 6/10
Connection/control options: 9/10
Sound: 8/10
Suction power: 7/10
Navigation: 8/10
Video review:
Closing thoughts
The Dealdig robotic vacuum navigated my apartment pretty well, which was great since I have some confusing furniture. Overall, it operates like a standard robotic vacuum and the additional tech helps make it even easier to operate. I wouldn't say it's the best option for pet hair, and you'll need a standard vacuum if that's your situation. However, it's a great tool in addition to that. If you don't have pets, it could be ideal for any space, especially if you have primarily hard wood floors.
Features:
Battery life of two hours
60 db of noise
1300 pa suction power
Control through voice, Alexa, Google Home, app, remote, or button
7.5 cm
600ml large-capacity dust box

Working voltage: 14.4V

Power: 22W

Battery: 2500mAh Li-ion battery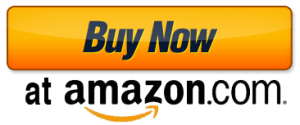 Disclaimer: I received this product at a discount for the purposes of testing it and reviewing it. All opinions expressed are truthful and 100% my own.
We are influencers and brand affiliates.  This post contains affiliate links, most which go to Amazon and are Geo-Affiliate links to nearest Amazon store.
Jackie is a writer out of Denver, Colorado with a never-ending passion for good TV shows, gadgets, and old-school video games.
Compensation Area of Interest I've been writing articles online for over 8 years, but I'd like to start getting into the review world. I love, love, love TV shows and gadgets.