We are influencers and brand affiliates.  This post contains affiliate links, most which go to Amazon and are Geo-Affiliate links to nearest Amazon store.
I got to get my hands on Digiarty's WinxDVD ripper software to review. Now I must admit I was excited to get a software that could rip my whole media collection down so I can place it on my NAS solution. I know if your like me you get sick or looking through all your DVD cases to find a movie to watch.
Installing this was a breeze and you start by going over to their site HERE, click download and install . It walks you threw a few simple on screen instructions and your done. Now they do have a free version that you can use but it won't do half of what the Platinum Edition will do. With the free version of WinXDVD it will break some encryption but not all. I suggest getting the platinum edition if you have a lot of movies so you don't have to worry about copy protection issues. This software will break most encryptions like Disney. I have tried it and it worked well for breaking them all.
For output to media file types, there are many extensions you can use from MKV to MP3 if you only want to rip a movie audio track.
To run the Digiarty's WinxDVD  you click on the software and start it up. A screen pops up like the one in the next picture.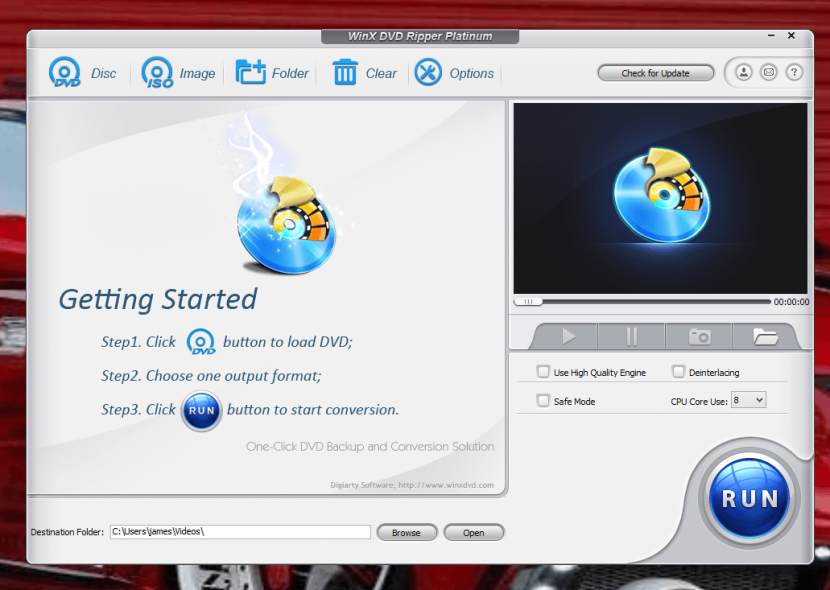 Then you click Disc and insert your dvd and press run. Once that is done you get a screen like this next picture.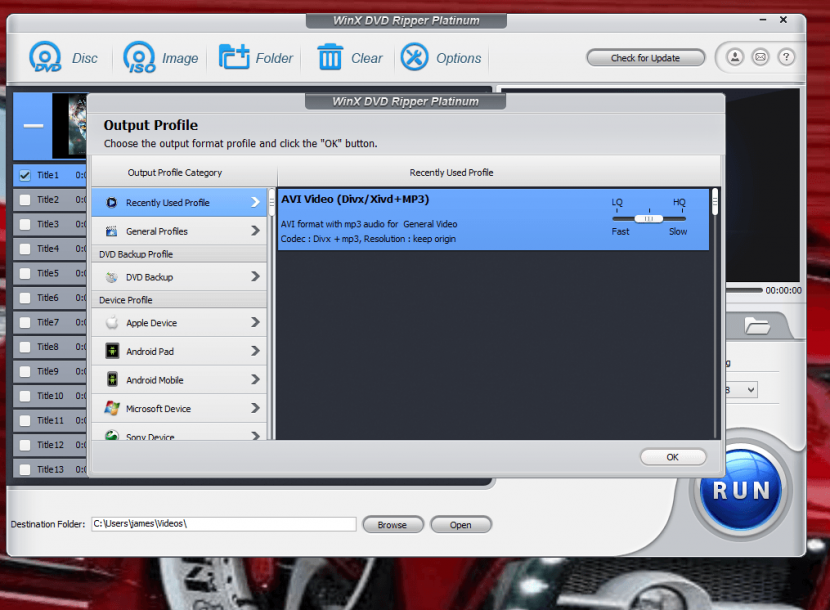 As you can see this give you the option of your output type or video. There are many styles you can use from mkv, .mp3, mp4. and avi. The list goes on and there are 320 different options and you can change it to rip to mobile phone and tablets too!
Then you press ok and the ripping and encryption breaking begins. Once that is done a screen pop up like in this next picture saying all jobs are done will display. You then press ok and move on to the next DVD.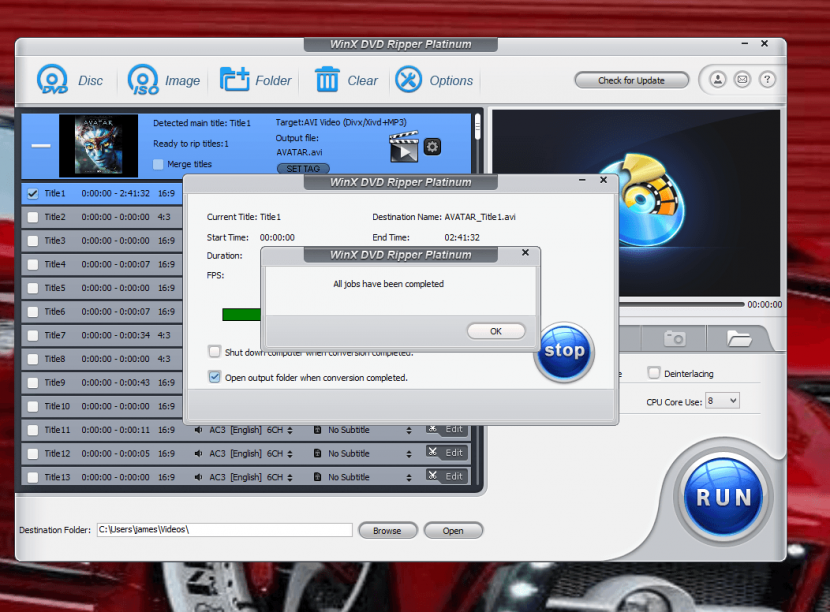 Now I tested this software many times on different brands of DVD's and never had an issue yet. The software is so easy to use and no bugs to be found that I can see. Which is awesome for saving all your disc to a digital library for personal use. I for one get sick of scratched discs and digging threw piles of DVD's to find  that one show I want to watch. The best part is my hole library is in one place and I can watch it from any PC or smart style media device in my house. Digiarty did their studying when they made this software. They thought about all ins and outs. From the ease of install, to the ease of use. I personally thought  it was easy to convert all my movie discs to my PC in the exact file format i wanted. I did all my DVD'S in one weekend, though this software will handle DVD only and does not rip Blu-Ray discs so take note if you have a Blu-Ray collection.
This software has been great and easy to use a must have for the person who hate's a stack of DVD boxes in the closet. This software is great for personal use and can help keep your discs backed up or simply give you easier access to movies you already own.
Disclaimer: Digiarty provided me with this software and a license key to do a full and accurate review. All opinions are mine and mine alone! 
We are influencers and brand affiliates.  This post contains affiliate links, most which go to Amazon and are Geo-Affiliate links to nearest Amazon store.
Hi everyone I'm James Braga. I was born in Oregon and moved to New Hampshire a few years back. I love most things that have to do with video games and electronics, It doesn't matter if it for a car or a house, if it has electricity in it i will love it . I'm also in school for Information Systems Technology.