An important event happened last week when Dish Network acquired Blockbuster by outbidding Carl Icahn among others vying to acquire Blockbuster via auction earlier in the week.  Dish Network affirms the inevitable truth which is that consumers are going to start moving toward Internet and alternative methods of watching movie and television content.  They have seen subscriber loss in the past months and this officially lets them get their foot directly involved with other media distribution options.
With the current rise of portable devices such as smartphones and tablets, traditional TV is getting some serious competition, and Dish is quick on the uptake of the trend. Media content that can be consumed on the go sounds a lot better than sticking to an immovable object imho. If Dish can utilize this acquisition by improving its movie streaming service quality and packages offerings, then I'd say they made the right investment.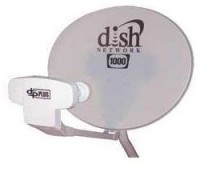 Dish also positions themselves very wisely to potentially package in benefits for subscribers to sign up for Dish Network satellite service and receive some sort of Blockbuster Streaming On-Demand content as a benefit.  This could be a huge way to entice subscribers and already build Google TV into their latest Dish Network boxes which could leverage the streaming service which isn't a threat to Netflix but could be if developed further.
This puts even further weight behind the Internet streaming potential and the more competition putting pressure on the industry to adapt to streaming technology and allow content to be offered sooner instead of the scraps.  I think this was a very smart move by Dish Network and allows them to leapfrog DirecTV in the direction of alternative media streaming technologies.   Dish network originally said they intend to continue the Blockbuster brand which still has strong recognition and could potentially be built up again.
Ironically I am both a Dish Network subscriber and a Blockbuster Total Access subscriber.  Yes, I also have a Netflix plan for their Online Streaming service in addition.  I am very interested in seeing what options develop for consumers of these services considering I am a consumer of all 3.
-Dragon Blogger