As an online entrepreneur running several blogs and social media sites including our new Twitch streaming channel where we have grown over the past year I often share my advice and experiments with others in an attempt to provide information. Some of this information may help you make decisions for your own online pursuits and influence you in what you should do, shouldn't do or at least provide information so you can make the best determination on what works for you.
So for this article I want to talk with you about making sure you diversify your online affiliate income sources. It doesn't matter if you are a YouTuber, Twitch Streamer, Blogger, Podcaster or any form of entertainment or information you provide where you use affiliate links as a means of collecting some passive income or direct income by recommending products or partnering with brands.
About Geni.us
Obviously most people know Amazon Affiliate programs which are fantastic and the foundation of online affiliate programs for streamers, youtubers, unboxers and the geo-diverse cross-sales with Amazon stores around the World can be a big boon if you have audience from several countries. Leveraging a service like Geni.us can be fantastic at helping you build a single link that quickly and easily monetizes the closest store for that user's region which helps increase the odds they will purchase something.
Now Geni.us has many other affiliate programs you can integrate with it that can help quickly build links to other direct stores as well as other affiliate programs. This is a service that should not be ignored and if you are an Amazon affiliate Geni.us pays for itself in easily expanding your affiliate program to earn from readers or fans across the globe.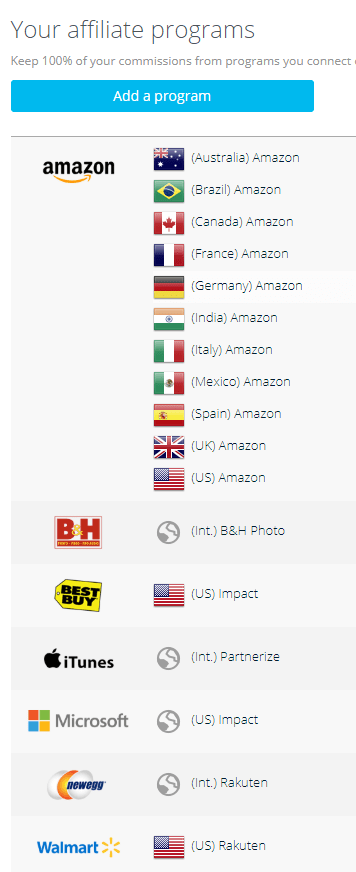 You can clearly see from above you can link your Walmart, Best Buy, B&H Photo, iTunes, Microsoft, NewEgg and other affiliate programs. It even hooks into Viglink which is now Sovrn and finds other affiliate links as well for you.
About MagicLinks
MagicLinks also is a program that builds you affiliate links for various stores, but instead of you having to sign up and become an affiliate for each and every store, you only have to sign up and be accepted by MagicLinks. This saves you the time and effort of having to track your affiliate earnings and payment methods and constantly have to check all other affiliate programs separately. MagicLinks also has an extremely wide variety of stores to monetize including stores that are not found in Geni.us and is an excellent choice for merchant brands outside of Amazon.
Example includes niche stores like Logitech, Arctis, Razer can be found on MagicLinks and you get higher commissions often than having an affiliate sale through MagicLinks than you do through Amazon.com where their latest fee reduction puts most earnings into the 1% or 2% commissions compared to being able to get in the 4+% and even 8% on some stores and categories with MagicLinks.
Do do some comparison and show you a clear ROI benefit, at least for my own site, you can see I have $64.08 in commission from 1096 clicks with MagicLinks.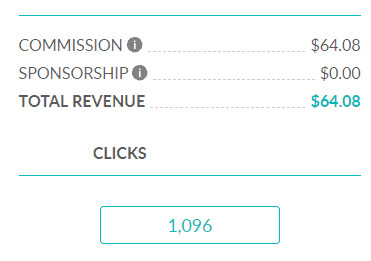 This is a .058 cents per click, though I don't see the actual retail cost of the item sale compared to affiliate commission it is better than the Amazon affiliate equivalent below by my calculations.
If you compare that with a snapshot of my Amazon Affiliate for last 28 days, you will see that out of 3,137 clicks I have a commission of $108.12 on sales of $3,768.87 that is a 2.8% commission average for Amazon on a .034 cents per click.

You just create a MagicLink from any of the stores in their network by clicking on Create Link at the top right and pasting the URL of the store, the same way you would create deeplinks with other affiliate programs where you copy the product page link you want to build a referral link to.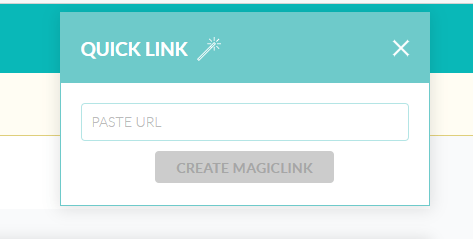 You get to track your link clicks and performance of course as well.

Both Geni.us and MagicLinks have script code or WordPress plugins that allow you to scan your existing blog/website and convert links to affiliate links. Geni.us will scrape existing Amazon links and turn them into affiliate links where MagicLinks javascript or WordPress plugin will actually look for monetizable keywords and turn them into affiliate links. Viglink/Sovrn is another option that does something similar, but I see better conversions at least so far with MagicLinks when comparing the two.
I have been obsessed with computers, tech, gadgets and games since the early 1980's having grown up on the Commodore 64 and Amiga computers.
By day I work in the IT Security Industry and have been in IT for over 20 years. On my spare time I am a Vlogger, Blogger, Streamer, Gadget Reviewer, affiliate marketer, influencer and entertainer. I am also an avid movie fan, TV Show fan, Anime fan, video game fan and fan of trying anything and everything new.